Can Medical Bills Affect Your Credit?
---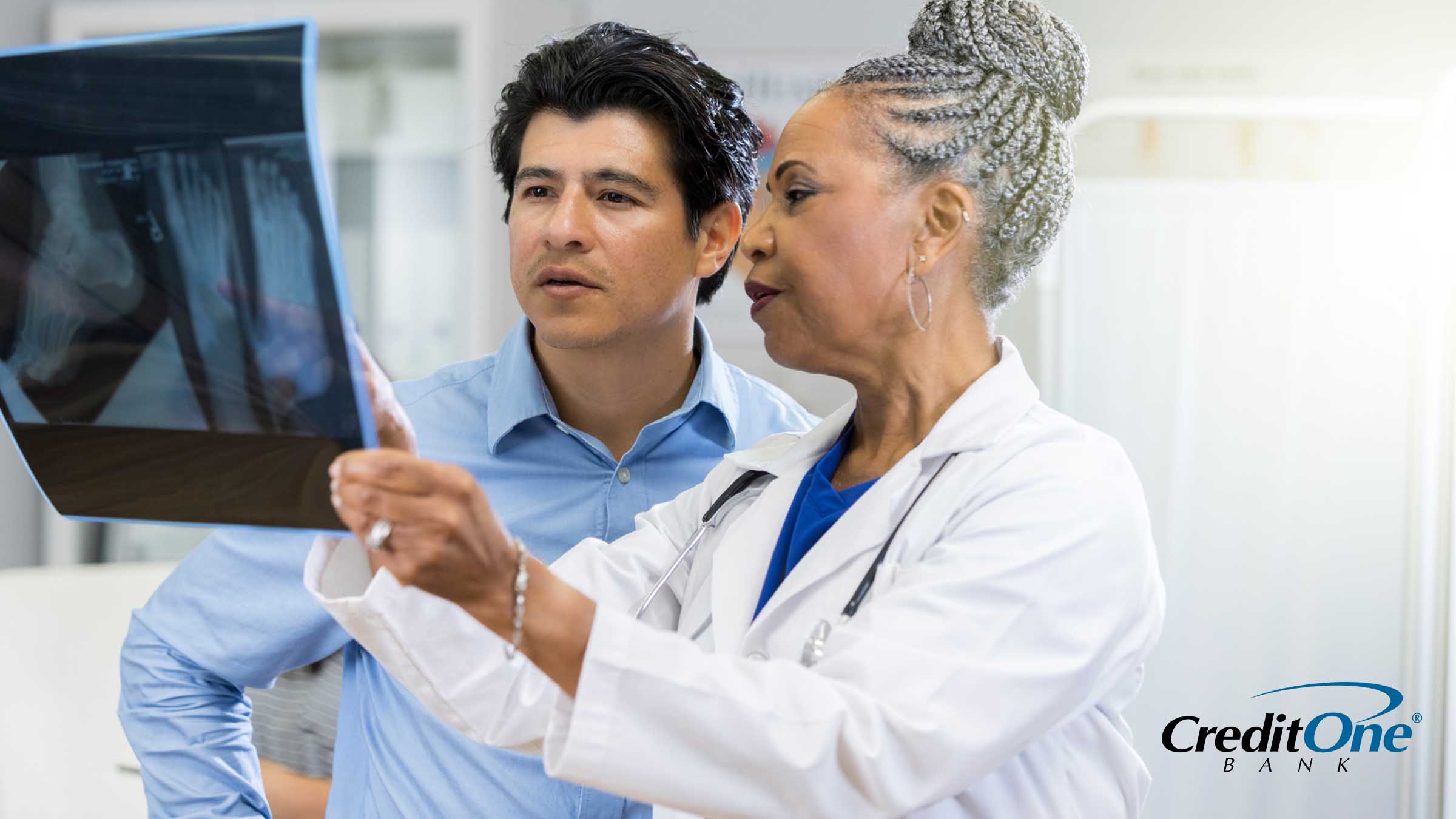 According to a recent survey, 32 percent of working Americans have some form of medical debt. And 28 percent of those 32 percent have medical debt amounting to at least $10,000.
It's clear that unpaid medical bills can negatively affect the finances of many Americans, but can they also adversely affect their credit?
The answer to that question is neither yes nor no. A more accurate answer is that it can be complicated. So, let's dive in and attempt to un-complicate things. 
HOW UNPAID MEDICAL BILLS SHOULD NOT AFFECT YOUR CREDIT  
Your credit scores (yes, most of us have more than one) are calculated using the information contained within your credit reports from the three major credit bureaus. Most major creditors—banks, credit unions, mortgage companies, auto financing companies, etc.—report your payment history each month to the credit bureaus to help create an accurate picture of how you're managing your credit. Your credit score attempts to convey how you're doing to potential lenders through a three-digit number, similar to the way a grade point average attempts to convey how a student is doing with their schooling.

Unlike major creditors, medical providers typically do not report debt to the three main credit bureaus. In fact, according to the National Consumer Law Center, virtually no medical provider will directly report any debt you owe them. The operative word being "directly," which we'll cover in the next section.

So, an unpaid bill to a doctor, hospital, diagnostic center, or other medical facility should not show up in your credit report as a trade line from that facility. But that doesn't mean you can just ignore it. Because it may still eventually show up, only in a different form that could still negatively impact your credit.

HOW UNPAID MEDICAL BILLS COULD AFFECT YOUR CREDIT
The Debt Goes to a Collection Agency
While an unpaid debt to a medical provider may not show up in your credit reports as a trade line from that provider, it can still make an appearance as a debt that made its way to a collection agency. If the medical provider is unable to collect on the debt you owe them, they may write-off the debt and sell it to a collection agency, which will then attempt to collect the outstanding balance. Then, the collection agency will likely report your debt to the credit bureaus, and it will show up as a separate account on your credit report. This can significantly damage a credit score, causing a good credit score to drop 50 - 100 points. Plus, that collections account could stay in your credit report for up to seven years, even if you pay back the debt.
The good news is that, as of 2017, there is now a 180-day waiting period before medical debt can appear in your credit reports. This six-month grace period is granted to give consumers time to rectify any bill errors, work out payment disputes with insurance companies, make arrangements with medical providers, and do whatever else they may need to do to keep medical bills from harming their credit.
You Pay the Debt with a Credit Card
If you don't have the money for a medical bill, but you put it on your credit card just to settle the debt with a medical provider, this too could affect your credit. If you don't have the funds to pay that medical bill you put on your credit card when your card statement comes due, you will have to pay interest to your credit card issuer.
This accrued interest could not only cost you more in the long run, if the medical bill creates an outstanding credit card balance that's unmanageable, it could create a situation where you can't even pay the minimum payment due each month and cause you to fall behind in payments, which could lower your credit score. What's more, putting a substantial medical bill on your credit card could cause your credit utilization ratio to rise, and a higher credit utilization ratio could cause your credit score to drop as well.
Depending on your situation, it may actually be more advantageous to work something out with the medical providers you owe than to pay them with a credit card. At the very least, you should have six months to figure something out before it affects your credit. But once you put that debt on a credit card, the card issuer should be reporting balances and payment activity on your account monthly. Which means a higher credit utilization ratio may be calculated and any payments on the account 30 days or more past due should be reported, both of which can negatively impact your credit score.

TIPS FOR KEEPING MEDICAL DEBT FROM AFFECTING YOUR CREDIT
The best way to protect your credit from the effects of medical debt is to avoid getting into it in the first place. But health can be unpredictable and it's literally a matter of life and death to preserve it. So simply avoiding medical services isn't the answer. But these suggestions could help prevent your credit from taking a hit when receiving necessary medical care.
Get familiar with your insurance coverage. If you have health insurance, it's always a good idea to check with your insurance company prior to receiving medical care to know exactly what they plan on covering beforehand. Then, once you start receiving bills and statements of coverage, follow up with your insurance company if you don't understand something or something doesn't look right.
Use your health insurance coverage wisely. If you have to meet a certain out-of-pocket deductible each year, before your insurance coverage kicks in, then, if you know you are going to need certain procedures done within the next few months, try to get them all scheduled before the end of the year under that yearly deductible. This could save you from having to shell out the entire out-of-pocket deductible the following year.
Negotiate with medical providers. Most healthcare providers don't want to send your account to a collection agency and would much prefer to work something out with you. You may not be able to get them to come down on their price, but they may be flexible in working out a payment plan with you. And it costs you nothing to ask.
Enroll in a Health Savings Account (HSA). This tip only applies if your employer offers an HSA and you're eligible to enroll in it. These tax-favored accounts are designed to help employees with high-deductible health plans pay for uncovered medical expenses.
Dispute any erroneous medical debt in your credit reports.

 If you believe your credit reports inaccurately reflect medical debt that isn't yours or was paid in full on time, start by contacting the medical provider or the collection agency reporting the debt. You may also dispute this information with the three major credit bureaus by following the advice in this helpful 

infographic

. 



Health is critically important, and maintaining it should be a priority in everyone's life. Armed with some foresight, knowledge, and planning, hopefully you can keep your body, your finances, and your credit healthy for many years to come.