Emergency Funds & More: Preparing for a Financial Emergency
---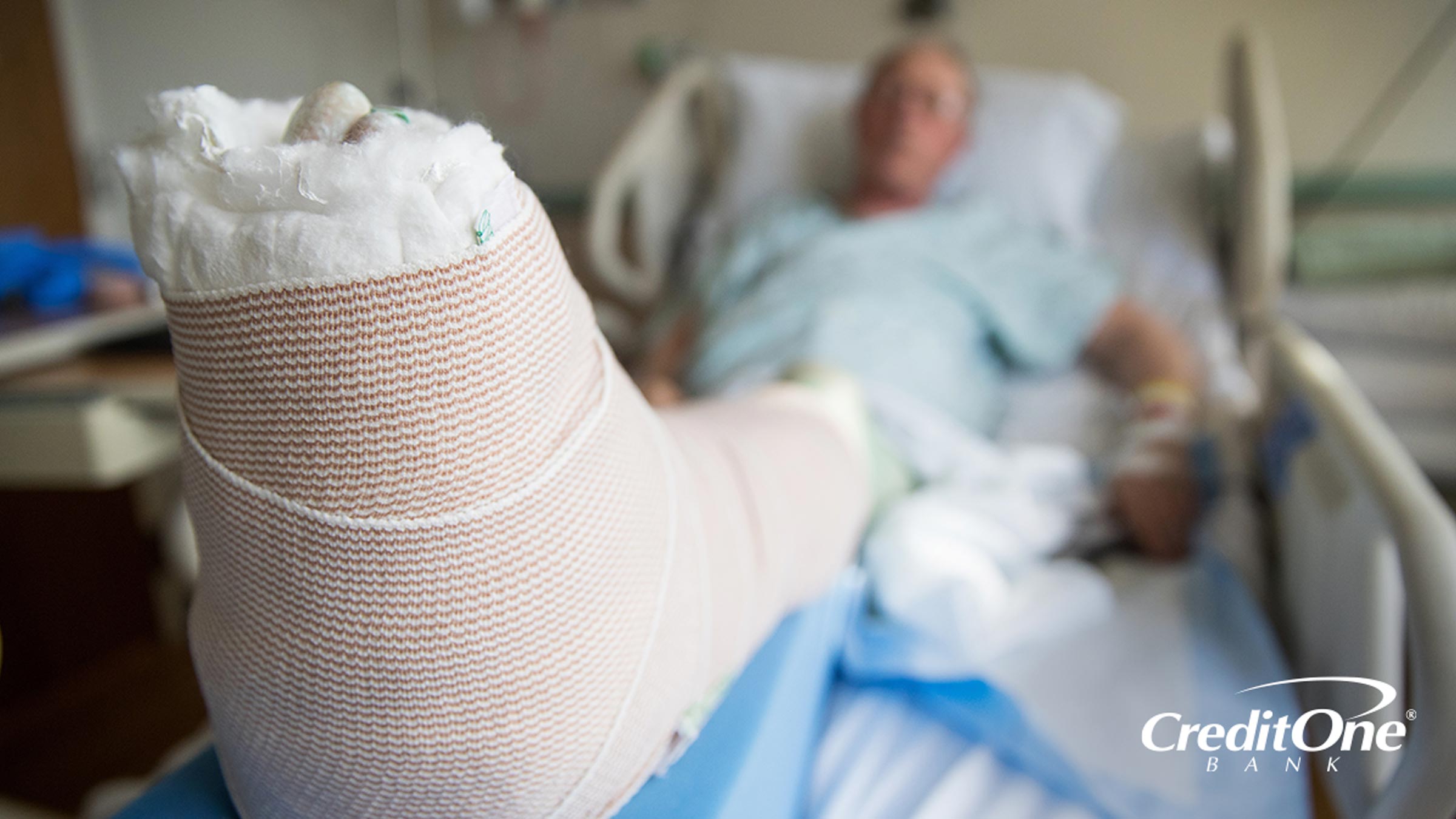 A financial emergency can occur at most any time and, if you're not prepared, it could negatively affect your financial health, both short- and long-term. Being prepared could make it easier to manage your money during challenging times and help get your finances back on track.
You may've heard the recommendation from some financial advisors to save three to six months of living expenses in an emergency fund in case the unexpected (job loss, major car repair, sudden illness or injury, etc.) should happen. There's no doubt that an emergency fund could prove helpful, but that's oftentimes where the conversation stops. There are also other things you can do to help safeguard your financial health that often get overlooked.
Here are four tips you may want to try now that could prove helpful should you find yourself dealing with the unexpected later.
Reduce Your Debt
Even if you have several months' worth of living expenses stashed away in an emergency fund, it could still be tough to cover your expenses if you're swimming in debt. One move you can make in the present to help withstand an emergency in the future—and hopefully improve your financial health in general—is to start paying down debt. Or, if you're already paying down your debt, to increase how much you're paying.
If you've only been making the minimum payment on your credit card each month, for example, try taking it up a notch. If you pay only the minimum amount on your outstanding balance, it could take years, depending on how much you owe, to pay off your balance and cost you way more in interest than if you made larger payments. You may not be able to pay off the entire balance right away, but every little bit you can add over the minimum amount due helps.
Consider re-working your budget to eliminate unnecessary expenses. You may have to make some tough choices or come up with some creative ways to save money, but many people spend money on things they can actually do without. When you remove things you don't need, you free up funds that could be used to help reduce your debt. Once you've paid off your debts, you can always add some of those "nice to haves" back into your budget.
To keep from accumulating more credit card debt, try using your card strictly as a substitute for cash. This means, when you make a purchase with your credit card, make sure that you have the money to pay for that purchase in full—or you will have the money by the time your credit card payment is due. If you already have an outstanding balance on your credit card, remember that any additional purchases will be added to that outstanding balance, and accumulate interest charges at the card's annual percentage rate.
Pay Yourself First
People often pay all their bills each month and then save whatever's left over. But this isn't always an effective strategy. If, by the end of each month, there's little to nothing left over, this could lead to anemic savings and put you in a financially precarious position.
Instead of waiting until you've paid your monthly bills, bought groceries, and had dinner and drinks with friends, try paying yourself first—in the form of putting some savings away. Obviously, you're not going to want to "pay yourself" so much that you can't cover the rest of your expenses. But, if you're being honest with yourself, there's likely some wiggle room in your budget—like cutting out the dinner and drinks with friends, for example. It may not be as fun to sock away savings as going out to dinner, but that dinner isn't going to help prepare you for a future emergency.
If you're new to this philosophy, try starting small. Small amounts stashed away consistently could add up to significant savings more quickly than you think. And, the more you save, the more likely it is you'll be able to weather life's financial storms.
Keep an Eye on Your Credit
The purpose of having an emergency fund is to use funds you've saved to pay for basic living expenses until your situation improves, or to cover a large, unexpected expense. But it's impossible to plan for everything, and there may come a time when you need more cash than what you've managed to save. If you need to take out a loan or open a line of credit, you're going to want to get the best interest rate and terms that you can on that credit. That's where having a good credit score can help.
If you're cavalier about making consistent, on-time payments; don't monitor your accounts regularly; or don't have any idea what your credit score is or what's in your credit reports, it may be time to change your behavior. To get or keep a good credit score, it's important to pay your bills on time, every time. It's also important to carefully review any statements associated with your credit accounts to make sure they're accurate. And, if you haven't checked your credit reports in a while, there's no time like the present. Regularly reviewing your credit reports could help you identify any errors or incorrect information in them that may be adversely affecting your credit score.
You can get a free copy of your three major credit reports at www.annualcreditreport.com. If you find inaccuracies, it's important to dispute them right away to resolve any errors as quickly as possible.
Carry the Right Mix of Insurance
According to the American Bankruptcy Institute, a medical problem is one of the top three reasons people file for personal bankruptcy. Having adequate health insurance can help minimize the amount you must pay out of pocket for medical treatment.
If you already have health insurance, review your existing policy to ensure it provides the protection you need—especially if you have failing health or a pre-existing condition. If you don't have coverage, research the options available to find a policy that best meets your needs. Even a policy with a low premium and a high-deductible could save you money in the case of a health emergency.
Remember, health insurance isn't the only type of policy that can help protect you from unexpected events that can wreak havoc on your finances. It's important to review all of your insurance policies to ensure you have appropriate coverage and adequate limits based on your personal situation. Disability, auto, homeowners, and renter insurance can all help protect you from different types of emergencies that have the potential to drain your finances.
While it's nearly impossible to plan for every difficulty life may throw your way, taking these steps could help ensure you're better prepared to at least handle a financial emergency. And put you in a better position to handle some of life's ups and downs. Even if you never have to use the funds you manage to save, knowing that they're there could provide peace of mind well worth any sacrifices you have to make to be prepared.