COVID-19 Pandemic Holiday Shopping
---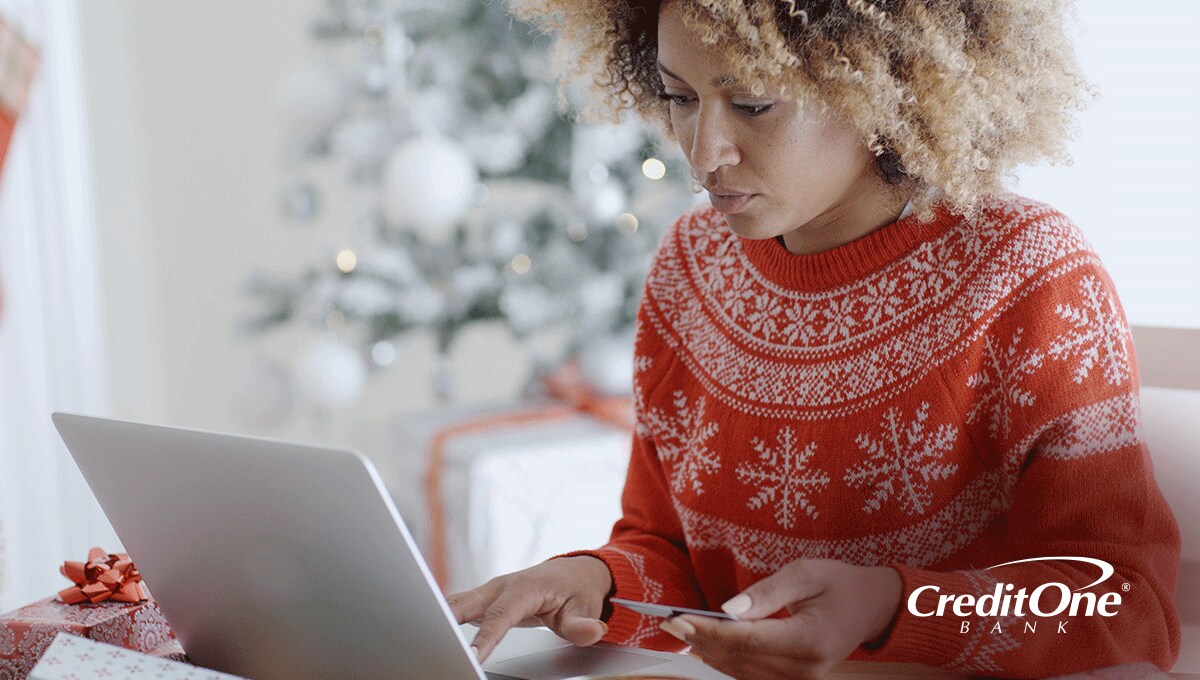 Ever since the coronavirus reared its ugly head, the "new normal" has been anything but for many of us. But time marches on, and now, as the first pandemic holiday season approaches, many people are wondering what a "new normal" holiday season looks like.
The truth is that nobody really knows, and we won't know until we've actually experienced one. Everybody's experience will undoubtedly be different, depending on our individual circumstances. But, if holiday shopping will still be a part of your holiday experience this year, you may have to put a little more thought and planning into it than usual. Here are a few tips that could prove helpful as you begin to navigate your 2020 holiday shopping.
Try to Shop Early
According to a Radial survey, 41% of shoppers say they don't intend to begin shopping for the holidays any earlier than they normally do. But this could be a mistake. Supply chain disruptions continue due to COVID-19, and inventory for many items is lower than normal. Delivery times may also be slower this year than during pre-pandemic holiday seasons.
Factor in an increased demand for many products and an anticipated rise in online sales, and you may not be able to get the holiday items you want if you don't plan ahead. If you're one of the 60% of people who plan to do less in-store shopping this year, it's especially important to start early to increase your chances of getting everything you want, when you want it. So give yourself some extra wiggle room in your holiday shopping calendar this year to prepare for the unknown.
In-Store vs. Online Shopping
If standing in long lines on Thanksgiving night or into the wee hours of the morning on Black Friday is part of your holiday shopping tradition, you may have to make other plans this year. Stores in many states have capacity restrictions because of the pandemic, which could make lines and wait times even longer than usual. And traditional Black Friday sales as we know them are likely to be few and far between this year due to social-distancing and other pandemic restrictions. In fact, as of early October 2020, many stores, including Walmart, Dick's Sporting Goods, and Kohls, will be closed on Thanksgiving.
The good news is that many of these stores plan to start holiday sales and deals much earlier this year, and many of these bargains should be available online.
If you plan to venture into brick-and-mortar stores, make sure you prepare properly before setting out on your shopping trips. Carrying items like masks and hand sanitizer with you could help to keep you and others safer, and making detailed shopping lists before departing for the stores should contribute to getting you in and out of stores more quickly.
If you're planning on doing most of your shopping online, understand that, with the increase in online shopping that's expected, there may also be an accompanying increase in fraudsters attempting to steal your personal information or identity. So, take precautions to protect your personal information when shopping online, including making purchases from secure websites that you know and trust; using strong, unique passwords that aren't easy to guess; and avoiding the use of public Wi-Fi networks for your online shopping.
Set Spending Limits
This year has been a hard year for many and economically devastating for some. With job furloughs and layoffs, retirement account losses, and having to dive into savings and emergency funds just to make ends meet, the prospect of spending hundreds or even thousands of dollars on the holidays just isn't realistic for many families.
Given this new reality, perhaps the best advice anyone could give is to embrace it and keep things real by not spending money you just don't have. So, if your Thanksgiving typically includes both a turkey and a ham, this may be the year to make do with just turkey. Or, if you celebrate Christmas and typically buy a gift for everyone in your family, perhaps this is the year to draw names and only buy a gift for the person whose name you draw—and to set spending limits and stick to them.
It's easy to think that holidays are all about all of the accoutrements and trimmings, but they're actually about family and being grateful and celebrating life by spending time together. This could be the year to reset your focus on family—so long as you're being safe and socially distancing—and rediscover the true meaning of the holidays.
If you can't be with your friends or family in person, you may want to make this the year of your very first video-conferencing holidays. Who knows, it could start a whole new successful tradition that saves you time, money, and a whole lot of stress from traveling during the holidays for many years to come.
Ideas for Gift Giving
If gift-giving is going to remain a part of your 2020/21 holiday season, this may be the year to put more thought into it than normal. Let's face it, finding the perfect gift can be a challenge in the best of circumstances so, during a global pandemic, it may be substantially trickier.
Here are a few gift ideas that may help ease the pain of your holiday shopping this season:
Technology. It doesn't look like social-distancing is going away anytime soon, which for many people means less travel and fewer in-person visits to see family and friends. But now, more than ever, it's important to stay connected to the ones you love, and technology can help. If you have the funds and can afford to do so, consider giving tablets, cell phones, higher-speed internet connections, or other services that make staying in touch easier. If these ideas are too pricey for your holiday budget, consider accessories to this technology, such as an ergonomic computer mouse or keyboard, or perhaps a new cellphone case.
Photo gifts. Photo gifts are always a hit with parents and grandparents. With social-distancing still in force in many parts of the country, they may be even more welcome this year. Photo calendars, blankets, mugs, puzzles, water bottles and more add a personalized touch to everyday items. If you're spending less time with family and friends, a gift that reminds them of you every time they look at it can help bring a smile to their face. How are they going to forget about you if, every time they take a sip from their favorite coffee mug, they see your mug staring back at them?
Books, movies, and music. As the weather turns colder in many areas, people are spending more time indoors. But they may not feel safe doing many of the usual things they normally do for entertainment, such as going to the movies or out to a bar or restaurant. Consider gifting the people on your list subscriptions to receive their favorite books, movies, or music from the safety and comfort of their own homes.
Masks and hand sanitizer. Unfortunately, the need for masks looks like it's here to stay for the foreseeable future. But that doesn't mean you have to cover your face with a boring mask. Help your loved ones show off their sense of style with masks that highlight their personality or let the world know which sports team they root for. Got someone who only wears basic black or disposable masks? Consider giving them a multi-pack of basic black or a box of disposable masks. While it's true that hand sanitizer is anything but sexy, it's also something we're using more of than ever before. And, unlike many gifts, it's a gift that's almost guaranteed to get used.
Experiences. If you're shopping for family and friends who don't want more stuff cluttering their living spaces, experiences can make great gifts. Since some activities aren't safe now, plan an outing or getaway for next summer or fall to give everyone something to look forward to. We're not talking all-expense-paid vacations. It could be as simple as a pair of passes to an amusement park they weren't able to visit this year. Or a certificate for a massage to help relieve some COVID-19-induced stress.
Pay a bill for someone. Do you know someone who's been financially impacted by COVID-19? If so, consider offering to pay a utility bill or make their monthly credit card payment for them. It's probably not something they would ever ask you to do on their own, but it may be greatly appreciated. If they don't want to tell you what they owe or have you delving into their finances, cash is a gift that, so far, hasn't gone out of style.
Make a donation in someone's name. Even amidst the chaos of the last year, many people are still very comfortable and have everything they need. If the friends and family on your holiday gift list are lucky enough to be in that group, consider making a donation in their name to an organization they care about. Or make a donation to your local food bank or homeless shelter in their name and let them know they're helping to make a difference over the holidays.
This holiday season may look a bit different than most, but it doesn't have to be ugly. Some traditions may need to be paused for a year or tweaked to keep everyone safe and accommodate the new normal. But, with a bit of planning and creativity, it's still possible to reconnect with friends and family—even if it's virtually—and create a joyous holiday season that could go down as one of your most memorable in many years. Maybe even of all time.