Credit Card Payment Due Date vs Statement Closing Date
---
Many people confuse their credit card statement closing date with their payment due date. However, there's a big difference between the two, and it's important to know which one is which.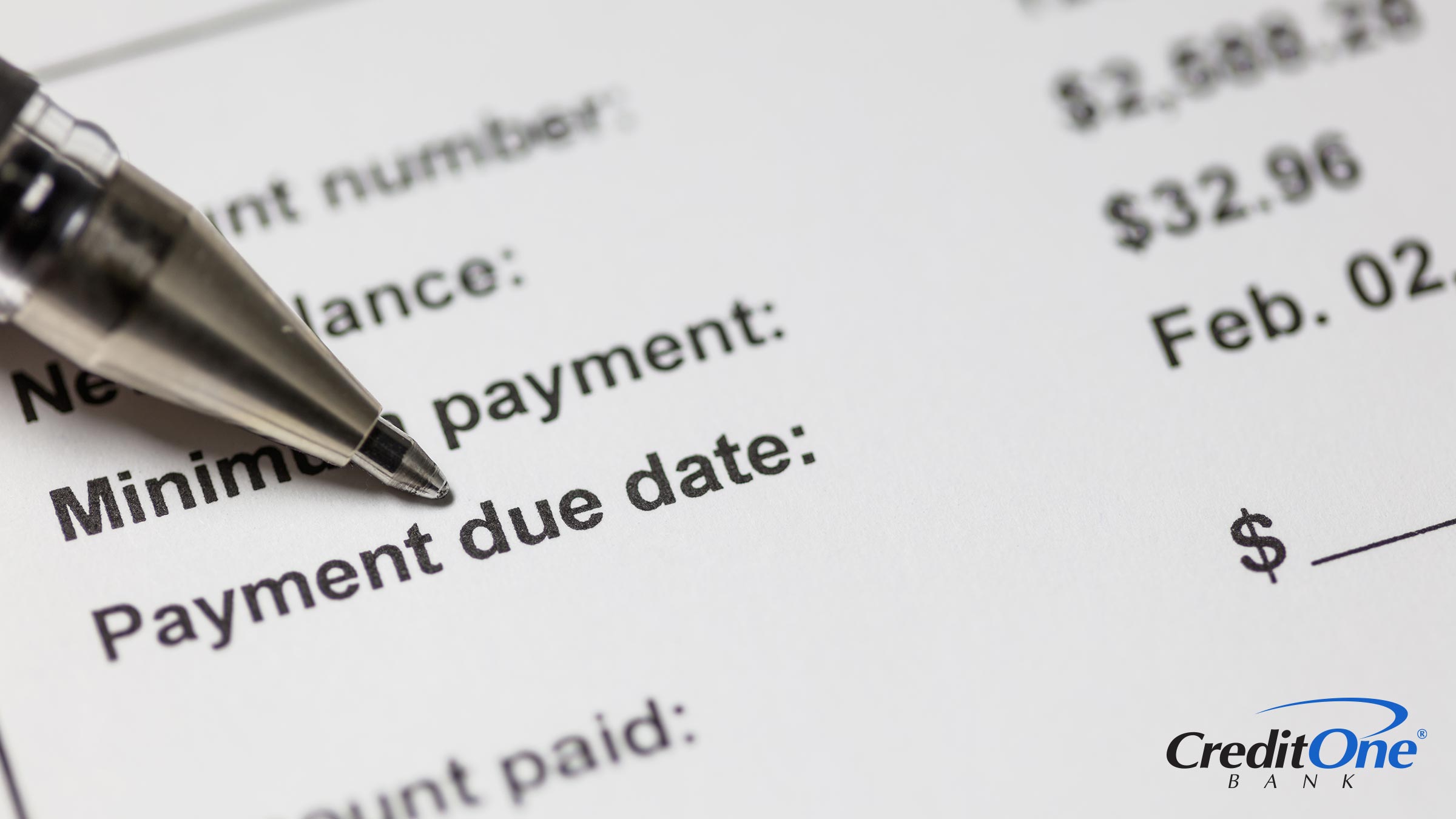 There are several dates associated with your credit card bill that you need to understand in order to stay on top of payments in a timely manner, and save the most money in terms of interest charges and fees.
What Is a Payment Due Date?
Your payment due date is the last day you can pay your credit card bill without incurring a late fee. You need to pay at least the minimum amount due, but you should consider paying more if possible—and it's even better if you can pay off the full balance each month before your due date.
Your payment due date usually occurs on the same day each month; for example, the 6th or the 21st of the month. Some credit card companies let you choose your payment due date so you can strategically spread it out among other bills that you need to pay, like utilities, car loans, rent or mortgage.
What Is a Statement Closing Date?
Your statement closing date is the last day of your billing cycle, and it usually occurs at least 21 to 25 days before your due date. This is when interest and minimum payments are calculated, and your statement posts to your account or gets sent to you in the mail.
Payments made in the window between your statement closing date and payment due date are applied to your current balance. Some credit card issuers consider this window of time a "grace period," meaning that if you pay your full balance before the due date, you won't be charged interest for anything you bought that month.
Determining the Best Time to Pay
The best time to pay is before the payment due date, because if your payment doesn't post on time, it could still count as late even if you paid it on the due date. But a more precise answer on when you should pay is going to hinge on whether you habitually carry a balance or pay the whole thing off each month.
If you're planning to carry a balance because you can't pay the entire thing, don't wait until it's almost your due date. Instead, you should pay your bill as early as possible after the statement closing date. In fact, it's best to pay your bill the day you receive it, depending on how the creditor calculates your interest.
To find out, check the table at the top of the Terms & Conditions page. Known as the Schumer box, this crucial little at-a-glance summary is named after New York Senator Chuck Schumer, who pushed for legislation requiring the prominent display of rates, fees and other terms as part of the Fair Credit and Charge Card Disclosure Act of 1988.
Look for "How We Will Calculate Your Balance" near the bottom of the table. One of the more common credit card methods is "average daily balance," which charges you more interest if you pay later in the month. So the earlier you pay, the better.
On the flip side, if you pay off your whole balance, the interest calculation method is irrelevant, and so is your annual percentage rate (APR). That's because paying any time during your grace period will ensure you don't have to pay interest at all.
Look at the first section of the Schumer box titled "Interest Rates and Interest Charges." One of the boxes will say "How to Avoid Paying Interest on Purchases," or simply "Paying Interest." If your Schumer box doesn't have this line, you likely don't have a grace period.
If you do, it should say something like "Your due date is at least 24 days after the close of each billing cycle. We will not charge you any interest on Purchases if you pay your entire balance by the due date each month."
So if you make a purchase but pay off your balance during that time, you won't pay interest. That's not to say you won't get charged interest on previous balances or cash advances, just on new purchases. So you need to pay your full balance every month to take advantage of this interest-free spending.
Bottom Line
Your statement closing date is the date your credit card statement is mailed or made available to you, and the payment due date is the last day you can make a payment without being charged a late fee. There are usually 21 to 25 days between the two, which often gives you an interest-free grace period if you pay off your balance in full.
Combining full-balance payments with earning cash back or points on purchases is a great strategy. If you're looking for a new credit card that offers rewards, see if you pre-qualify for one from Credit One Bank without impacting your credit score.