Finding and Buying a Home in a Seller's Market
---
It may seem near impossible to find a suitable home to buy in today's hot seller's market. But exercising a little strategy and a whole lot of patience could prove key in a successful house hunt.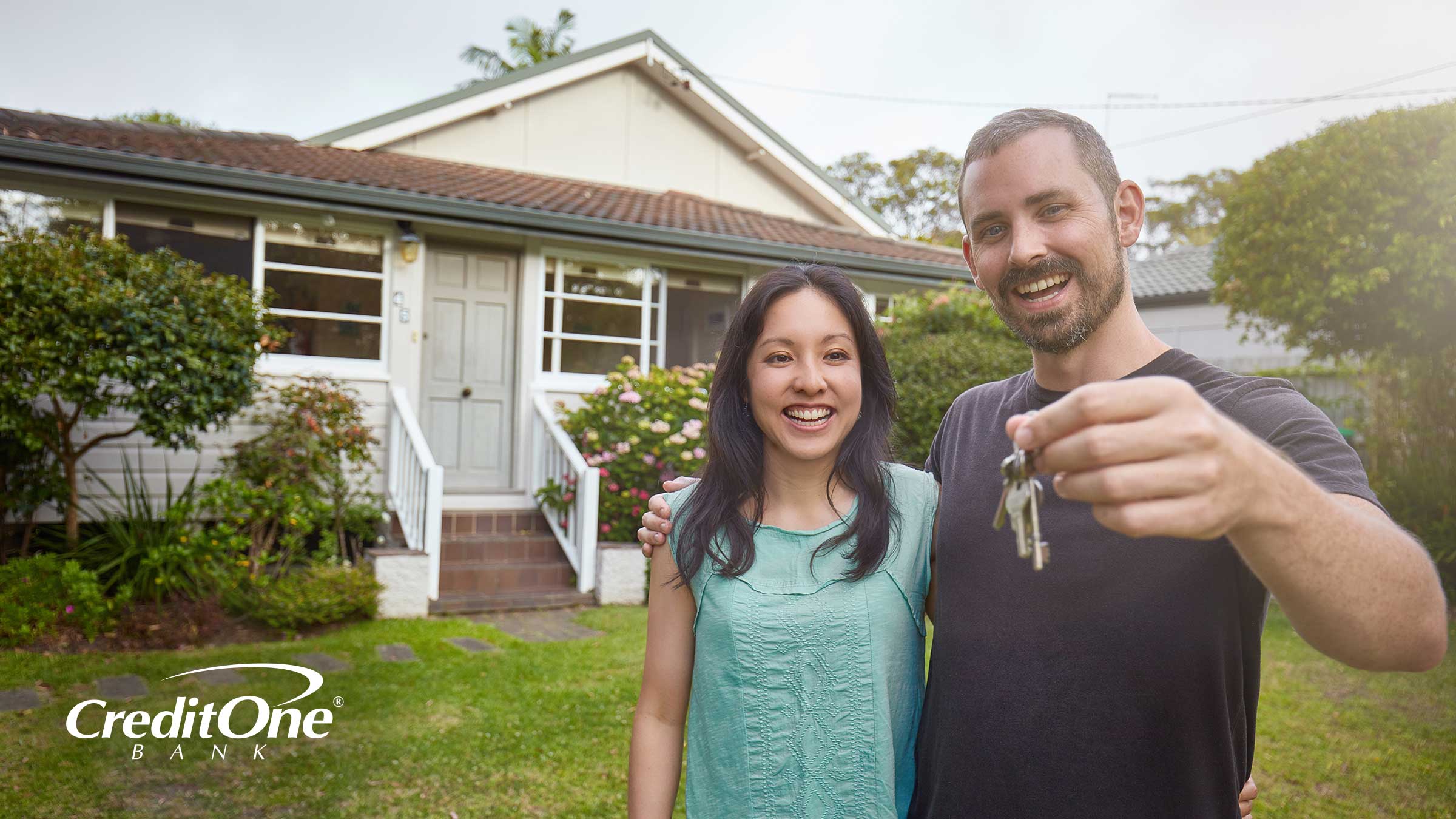 If you are shopping for a home, or have been recently, we don't need to tell you that things can be rough out there. Demand is up, inventory is low, and it's clearly a seller's market in many parts of the country.
While the dream of homeownership may currently be a bit of a nightmare for many, it's not over. With a little perseverance, persistence, and patience, it is possible to find and procure a home—even in today's hot housing market—that will work for you and your family.
Here are a few tips to consider to help turn your dream of homeownership into reality.
Utilize a Skilled Agent
While there are plenty of do-it-yourself activities worth trying, securing a home in a highly competitive market probably shouldn't be one of them. This is also not the best time to put your cousin who just got his real estate license last month to work. Instead, look for a licensed agent with experience in all kinds of markets. A good agent will identify and communicate promising listings to you quickly; provide you with solid advice; and if you make an offer, they may be able to make your offer stand out from others.
If the realtor you're using isn't working out, so long as you haven't signed a buyer's broker agreement, you're free to ditch them and seek out an agent who might work harder and/or smarter for you.
Don't Fall in Love with One Property
In a hot seller's market, falling in love with a home is likely to be more of a recipe for heartache than living happily ever after. Chances are, if you love the property, so do multiple other home hunters, which means a bidding war could ensue and the place could quickly get priced out of your range.
Just like with looking for the right romantic partner, stay flexible, and don't compare every single home you view with the one you've fallen in love with. If you know the home you love is the right one for you, and everything aligns to make a pairing happen, then you should probably go for it. (See Be Decisive and Act Quickly) This applies to romantic relationships as well.
Be Ready to Compromise
This, too, is good advice for romantic relationships, but it also applies to shopping for a home in a seller's market. Understand the difference between your wants and your needs in a home. Getting every little thing you want at a price point you can afford just may not be in the cards in a hot seller's market. But that doesn't mean you can't find something you'll be happy with.
Maybe that house that had just about everything on your list except an attached garage is still the home for you. Is it worth walking away from an otherwise good fit just because you must walk a few steps from the main house to get to the garage?
Keep in mind that the home you're shopping for now won't necessarily be your "forever home." If it suits you for the rest of your life, that's great. If you outgrow it, you may be able to find a better fit in a few years, when the market has hopefully leveled.
Be Decisive and Act Swiftly
If, after much dedication and legwork, you manage to find a home you want that's in your price range, you may not have the luxury of sleeping on it or putting it on your list while you look at other options. If it feels right, you may want to make an offer before it gets snatched up by another buyer. This is especially true if you're sitting in the fabled catbird seat by discovering a home nobody else knows about yet but is likely to be a hot commodity in a day or two.
If you're okay with potentially losing out on the home and consider such an outcome a sign from the universe that it wasn't meant to be, then go ahead and sleep on it. Just understand that regretting not taking action won't change the outcome after the home is snatched up by someone else.
Let Friends and Family Know You're Looking
You and your agent can't be everywhere and cover every square inch of town. But, if you have other sets of eyes helping with your home hunt, you may be able to make an attractive offer quicker than another buyer—especially if a friend or relative learns about a place going up for sale before it lists.
A friend or family member thinking of selling may also be more inclined to sell to you than a total stranger. For example, if your aging aunt is thinking about selling her family home—the one you visited every year for Thanksgiving—and moving to a condo in Florida, she may be much more excited at the prospect of selling it to you than a total stranger.
Have Pre-Approved Financing Lined Up and Ready to Go
Preapproval for financing demonstrates to a seller that you're a serious buyer with a strong intent to purchase their home. A mortgage preapproval from more than one lender is an even stronger indication that you're a buyer on a mission to take their house off their hands.
Even in a hot seller's market, most sellers are anxious to sell and minimize how many strangers trudge through their home. Showing up with financing ready to go could convince them to accept your offer and be done with the selling process.
Flash More Cash
Money talks, and an offer with more money down speaks louder than one requiring more financing. Putting more money down indicates a stronger financial position, which could make you a more attractive buyer. A cash offer speaks loudest of all.
If you're like most homebuyers, you'll be reliant on financing to purchase a home. But, if you've somehow managed to sock away enough money to pay cash for a home, first, congratulations, second, consider making a cash offer even if you qualify for financing. In a competitive seller's market, it could prove to be a difference-maker over another competitive offer contingent on financing.
Simplify or Waive Certain Contingencies
Contingency clauses are conditions that need to be met before a home sale goes through, such as an appraisal or even a home inspection. While dropping a home inspection altogether is a risky endeavor, you might consider simplifying the inspection to a standard home inspection, with the understanding that, if the inspector finds minor issues, you'll take care of them and the sale will go through.
If you're financing the home, your lender will likely require an appraisal; however, by dropping an appraisal contingency, you're agreeing to pay any extra costs at closing to cover the contingency that the home appraises for less than your offered price.
In a hot seller's market, sellers can be a lot more selective as to what they'll agree to fix or won't, so simplifying or eliminating contingencies could help make you a more attractive buyer.
Steer Clear of Your Upper Limit
If you're only looking at homes that are already right up against the maximum amount you have available to spend, then you have virtually no room to negotiate. Do this in a hot seller's market, and you're likely to be outbid time after time. But, if you confine your search to properties more in the middle of your price range, you'll have negotiating room to make offers and counteroffers over and above the asking price.
In a hot real estate market, being efficient in your search is a definite advantage, so try not to waste time chasing after homes you're not likely to get if a bidding war ensues.
Look for Good Bones and Ignore Cosmetics
In a competitive seller's market, scoring a move-in-ready, no-changes-necessary home in your desired location and price range may not be doable. Which means it may be prudent to consider a fixer-upper. If this is your situation, don't be swayed by the cosmetics of a home—things like exterior paint, wallpaper, trim, flooring, etc. These issues can typically be fixed or replaced for far less than it would cost to buy a home with none of these types of to-dos.
Do make sure the "bones" of the home are solid, though. We're talking about things like a sturdy, solid foundation; no dry rot; plumbing that doesn't need replacing. Cosmetic fixes like painting or replacing carpet can be done easily and fairly cheaply, but a complete replumb job or a foundation repair can quickly devour any money you saved by buying a fixer-upper.
Offer the Seller a Leaseback
A big issue many sellers face is not having another place available to move into yet, which means they'll have to rent a hotel or apartment or live with family or friends until their new place is move-in ready. If you're not in a big hurry to move into a new home, offering the seller the option of continuing to live in the home for free or a low cost until their new place is available could contribute toward making your offer the winner.
Include an Offer Letter
Home sellers are people first, just like home buyers, and people respond to emotion. Unlike other investments, a home is typically filled with memories, dreams, and a history, all of which played a role in a seller's life.
Along with your offer, consider including a brief letter explaining why the seller's home is the right home for you, and how you plan on building your own great memories there. You may connect with the seller on an emotional level that makes them want you to get the home even if you aren't the highest bidder.
All it costs you to do is a few moments to jot down your thoughts.
Expand Your Search Location—Perhaps by a Lot
Today, with more and more employers allowing employees to work remotely, it may not be necessary for you to live in a city where home prices are through the roof and inventory is scarce. Consider expanding your search if you don't have to live close to work.
If a certain region has become unaffordable to you—we're talking to you, much of the West Coast—consider expanding your search to an entirely different, more affordable region. For example, if you can find a house in the Midwest with ample land that you'd never, ever be able to afford out west, ask yourself if you could be happy as a Midwesterner. If the answer is yes, then it may be time to relocate and start a new chapter of your life in a completely new location.
Exercise Patience
This tip is easier said than done, but it may be the most important one for your psyche and mental health. House hunting can be exhausting in the best of times; doing it in a highly competitive, seller's market makes it even more so—especially if you're continually outbid or, just as bad, can't find any properties to bid on in the first place.
If it becomes too overwhelming, consider taking a break and recharging before getting back out there. Take solace in the fact that the only constant in life is change. Markets don't stay sellers' markets forever, and new housing inventory is being created even as you read this.
Take a deep breath, take care of yourself, and have faith that you will find, and get, the right house for you.