Money Management Guide for Single Parents
---
According to The Hill, 25% of all children in the U.S. were living in single-parent families in 2019. There are many reasons why someone may find themselves a single parent, such as divorce, death, or even by choice in many cases. No matter the circumstance, there are plenty of challenges that come with this lifestyle. One of the most pronounced challenges of single-parenthood is finances.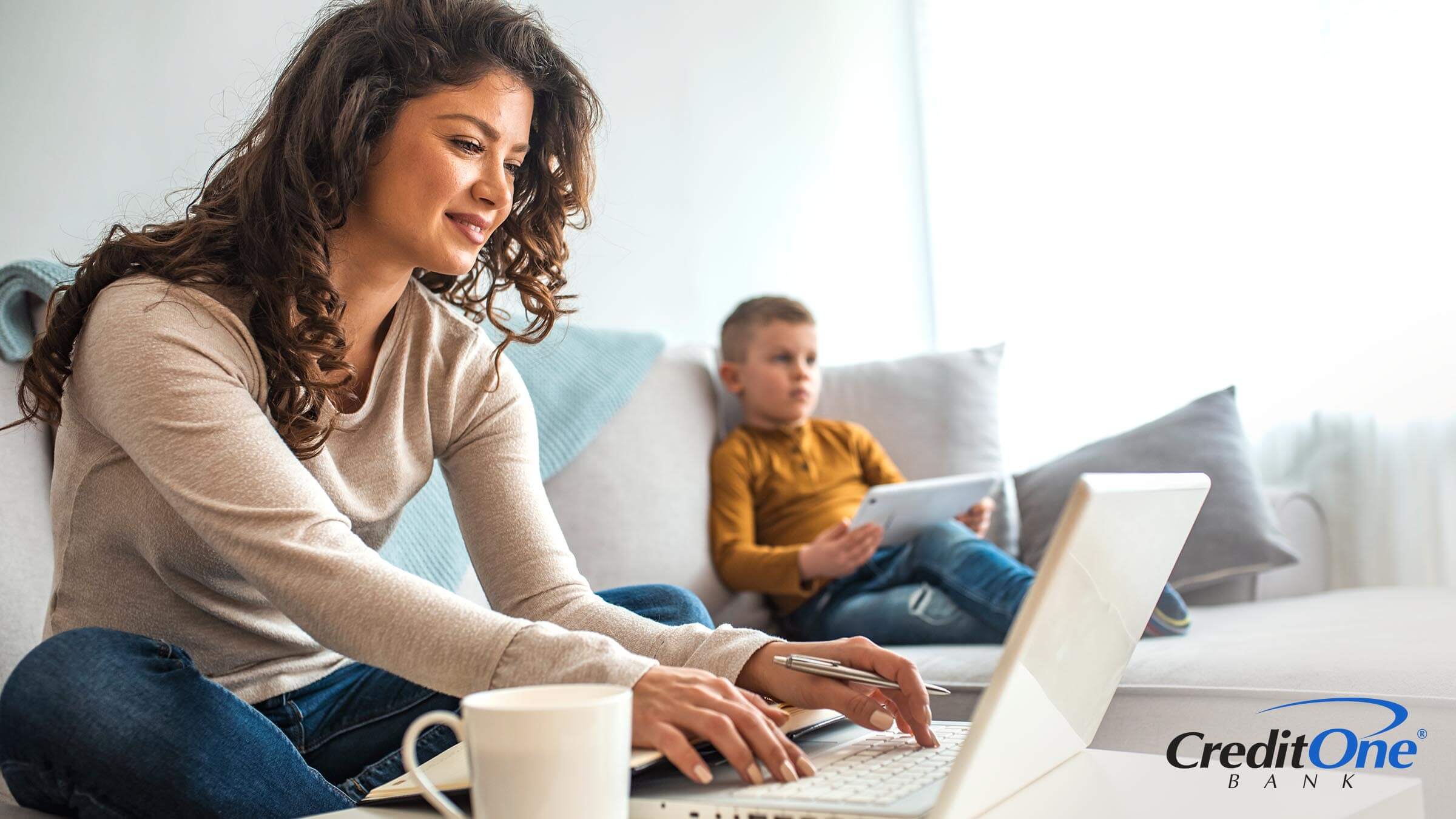 According to the U.S. Census, 30% of single parents live below the poverty line. For a family of three, this means making under $21,960 per year.  This is why it's so important for single parents to create smart money habits in their everyday lives. By implementing the right habits, single parents can make a happy and comfortable life for themselves and their children.
Create a List of Expenses
The first step in managing your finances is understanding what's coming in and out of your accounts each month. From here, you can start to create a budget, and even set up goals — but you have to understand the state of your expenses and income first.
The easiest way to do this is to take your bank statement and list out every expense in the following categories. These categories will help you understand areas in which you may be overspending.
Mandatory Expenses
The first category you should pay attention to when it comes to expenses is mandatory expenses. These are expenses that must be paid each month. These could include:

Rent;
Groceries;
Utility bills;
Insurance payments;
Debt minimums.
These are payments that cannot be negotiated or put off, and are typically a fixed amount. These should be your top priority when it comes to eventually creating a budget.
Flexible Expenses
The next category is flexible expenses. These are expenses that may not occur routinely, or that may vary from month to month. This could include:

Credit card payments (over required minimums);
School expenses;
Medical expenses;
New shoes or clothes.
This is likely to be your biggest category, as these expenses make up a large portion of everyday life needs. They're flexible, however, because they may only come around once a year, or can be managed with the help of a payment plan — which is why it's important to find the best credit card with fees and payments that fit your budget. Flexible expenses are where you can start making cuts to create more savings.
Discretionary Expenses
Your final category will be discretionary expenses. This will include any unnecessary, or "fun" spending. Such as:
Streaming subscriptions;
Take-out;
Entertainment costs, like movie tickets.
While it is important to make room for fun in your budget, this is the category in which you can make the easiest cuts when you need some extra money. It can be helpful to remind yourself that cutting out Netflix or weekly pizza doesn't have to be permanent — it just has to be until mandatory expenses are taken care of.
Create a List of Income Streams
Once you've created a list of everything coming out of your accounts, now it's time to take stock of everything coming into your account. Income streams can include:
Wages;
Child support;
Alimony;
Government support;
Gifts.
Anything that adds a positive balance to your accounts should be listed here. If you're receiving support that can only be used for one spending area — such as food stamps — then you may organize accordingly. Once you have these streams listed, add up their monthly totals to get a clear picture of your monthly income.
Create a Budget
Once you have your monthly income and monthly expenses calculated, you can start to make a budget. You may find that you're already earning more than you spend — this is great! You can fine-tune your budget to meet goals, such as a vacation fund. If you find that you're spending more than you earn, then it may be time to start making cuts. There are several kinds of budget templates that you can use that can make managing your expenses against your income even easier.
The Envelope Budget
The envelope budget is great for people who are very tactile, or prefer to deal with cash. The envelope budget consists of labeling envelopes in different ways — such as rent, groceries, and fun — and depositing cash into them until they reach their goal sums.
You can even do this, to an extent, online by dividing your money into separate accounts. This is a great way to keep your income organized, and may benefit people who have less fluid cash to work with.
50/20/30 Rule
The 50/20/30 rule is a budget type that may be suited to someone with a little more discretionary cash. The fundamentals of this budget type are that 50% of your income is used for bills and mandatory spending, 20% is used for wants or discretionary spending, and 30% is used for paying off existing debts or funneling into savings. This is a great way to help prioritize fun in your budget, which can help create memorable moments for your kids, while still having parameters around fun spending. Additionally, this is a great budget model for prioritizing long-term savings, such as college funds, if you don't have any existing debt.
The Pay-yourself-first Model
This budget model prioritizes savings and investments over recurring expenses. This can be a great model to use for any extra capital, and a great way for single parents to prioritize long-term goals for themselves and their kids.
With the pay-yourself-first model, you ensure that you've hit a certain investment goal — even if it's a small, manageable goal, such as $5 per month — before allocating funds to mandatory expenses. This can be a great budget model if you're working with several income streams, or if your kids are a little older. If you find yourself in a particularly financially taxing month, you can always forgo this budget temporarily.
Have a Side Hustle
Having a side hustle can be beneficial for single parents on a tight budget. According to the Census, 13 million Americans have second jobs. This means that there are several different types of second jobs and side hustles that can fit different needs and schedules. Some job types might be more suited to single parents, such as freelance work, which allows you to set your own schedule and workload. Other side hustles for single-parents may include:

Driving for a delivery service;
Tutoring;
Transcribing medical documents;
Walking dogs;
Doing yard work;
Hanging Christmas lights;
Selling stock photos.
These are just a few options for side hustles for single parents that offer more flexible schedules. You may also choose to take a more traditional second job, such as bartending or food service.
Other Monetary Challenges for Single Parents
Several monetary challenges are unique to single parents, such as living on a single income. This can make things like planning for retirement or creating an emergency fund that much more difficult. Other monetary challenges may be exacerbated by single parenthood, like trying to maintain a good credit score or opening a new line of credit. The above tips can help address some of these challenges, by creating a more regulated cash flow month-to-month.
While single parents may face many challenges, there are also several resources and tips that they can use to counteract those challenges. Becoming monetarily literate helps protect your finances, and your family, and increase your quality of life.