Pet Memorial Donations
Pet Memorial Gifts for Animal Lovers
---
Want to honor a beloved pet or animal lover while supporting organizations that help animals? Consider making a pet memorial donation or pet memorial gift.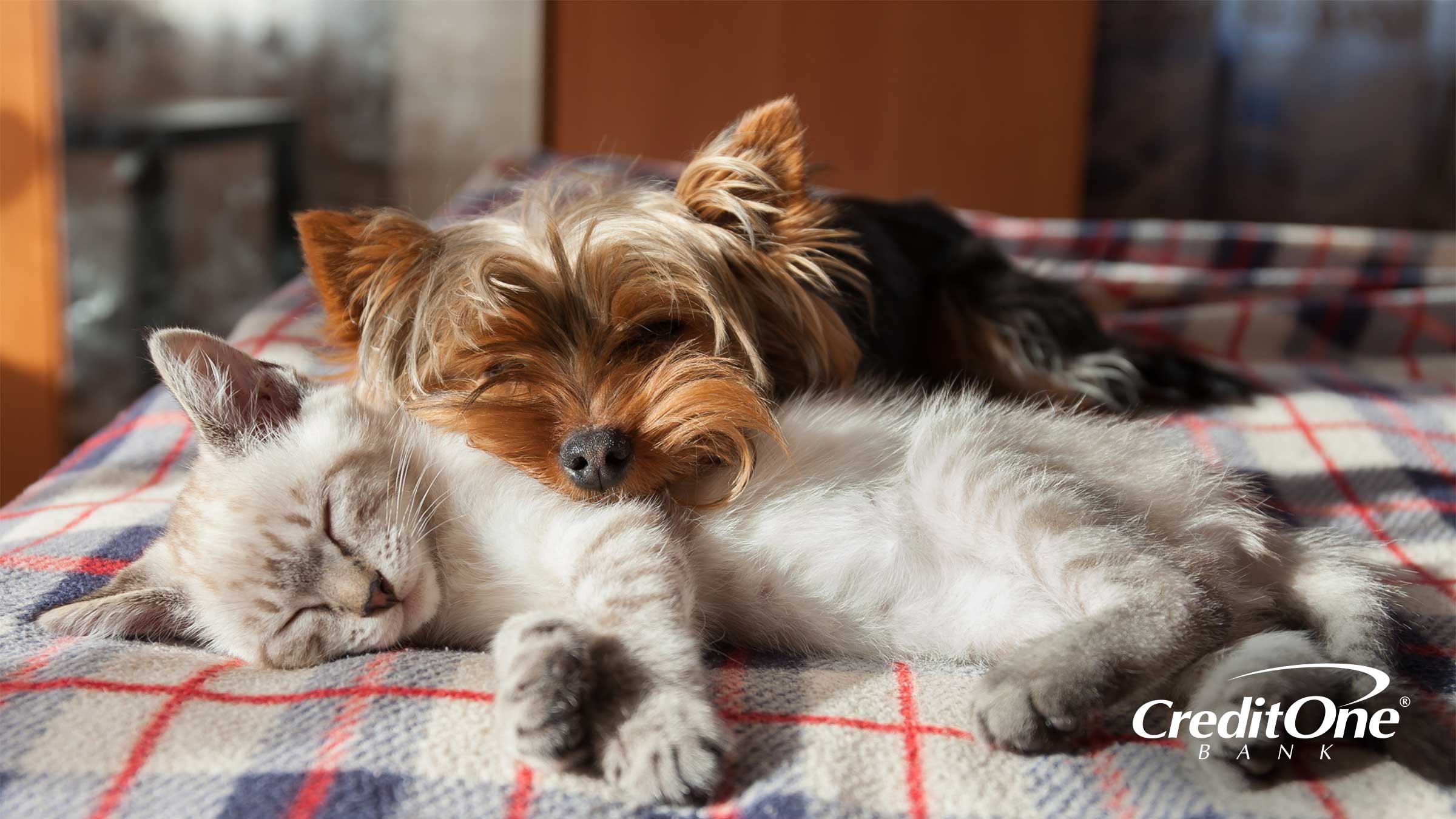 Americans love their pets, particularly dogs and cats. According to Best Friends Animal Society, two-thirds of American households share their home with cats and/or dogs, which equates to roughly 86 million households. Unfortunately, again according to Best Friends, in 2020, 4.3 million cats and dogs entered U.S. shelters, and 347,000 of these shelter animals were euthanized.
If you're an animal lover and want to support the efforts of organizations that find homeless animals forever homes, you may want to consider giving a pet memorial donation or pet memorial gift that supports animals and other nonprofits that help animals. Not only is a pet memorial gift or donation a great way to help homeless animals, but it's also a good way to preserve the memory of a beloved pet or loved one.
GIFTS THAT GIVE BACK TO THE ANIMALS
Give a Gift in Honor of Someone You Care About
By donating money to your favorite animal shelter or animal nonprofit organization in someone's name, you are helping that organization with its cause and honoring a person you care about in one fell swoop. It can be especially meaningful if that person is an animal lover—even more so if the organization is one they support with their own donations of time or money.
When you give this type of gift, the person you're honoring typically receives a notification from the recipient organization that a donation was received in their name. This type of donation can typically be easily made on the animal organization's website.
Make a Memorial Gift
With this type of donation, you are giving funds directly to the animal organization, but rather than doing it in the name of a living person, your donation pays tribute to a beloved person or pet who has passed. 
Depending on the organization and donation, a pet memorial gift may also buy you a commemorative marker of some sort, such as brick featuring the name of the pet or person being memorialized that makes up part of a walkway.
If you're memorializing a beloved pet, some organizations even offer the option of placing your deceased pet's body on their grounds. Best Friends, for example, offers placement services in their Angels Overlook or Angels Rest locations on the grounds of their Utah sanctuary. 
Sponsor an Individual Shelter Animal
Many animal shelters allow you to sponsor one or more of their animals, so your donation goes directly to supporting designated cats, dogs, or other animals. Typically, you can browse photos of animals available for sponsorship on the organization's website.
Depending on the shelter, they may even feature stories about the animals, including their histories, how they came to live at the shelter, and perhaps even a few words about their unique personalities, traits, and needs. This allows you to sponsor an animal (or animals) that truly resonates with you and makes your donation that much more meaningful.
When sponsoring a shelter animal, you can choose to make it strictly a gift for that animal and make the donation in your name. Or you can donate in a friend's or family member's name and make it a gift for both the animal and someone you love.  
Give a Gift of Merchandise or Services to Help Shelter Animals
You may be able to purchase a gift of much-needed items or services for animals in a shelter. For example, Best Friends, through their Catalog of Kindness, offers an array of items and services ranging from dog toys to cat carriers to packages designed specifically for the special needs of older pets.
This type of gift can be given directly to the shelter or made in the name of someone who inspired you to donate.     
Give a Gift Membership
Many animal shelters and animal charities offer memberships to their organization. When you gift an animal lover a membership, your donation helps animals and the organization, and the member typically receives regular communications in the form of newsletters or magazines as well as other membership perks. And, of course, the member also gets the warm, fuzzy feeling of knowing their membership is helping animals in need. 
Give a Gift Purchased with a Credit Card that Helps Animals
Certain credit cards help animals simply by using them to make purchases. The Best Friends® Credit Card by Credit One Bank, for example, earns card members 5% cash back rewards on eligible pet shop, pet food, and pet supply store purchases—plus, Best Friends receives a donation in the amount of 1% of eligible purchases made with the card.†
So, when you use this card to buy your pet a gift at the pet store, you get 5% cash back rewards and Best Friends gets a charitable donation. Use it to buy a friend or family member a gift that qualifies as an eligible purchase, and Best Friends gets a donation. In fact, use it to buy anything that qualifies as an eligible purchase—gift or no gift—and Best Friends gets a donation in the amount of 1% of the purchase.
It may sound a bit cliché, but giving truly can feel better than getting, particularly when you're an animal lover and your giving supports organizations that help needy animals. By applying some of the above tips to your gift giving, you can make the days of those you're giving to and support worthy organizations and causes at the same time.