Travel to Los Angeles on a Budget
Top 5 Ways to Save Money in LA
---
Visiting Los Angeles on a budget might be challenging, since it's well-accepted as being pretty spendy. But if you know these insider secrets, it's definitely possible to have fun in the sun while saving money in this glamorous destination.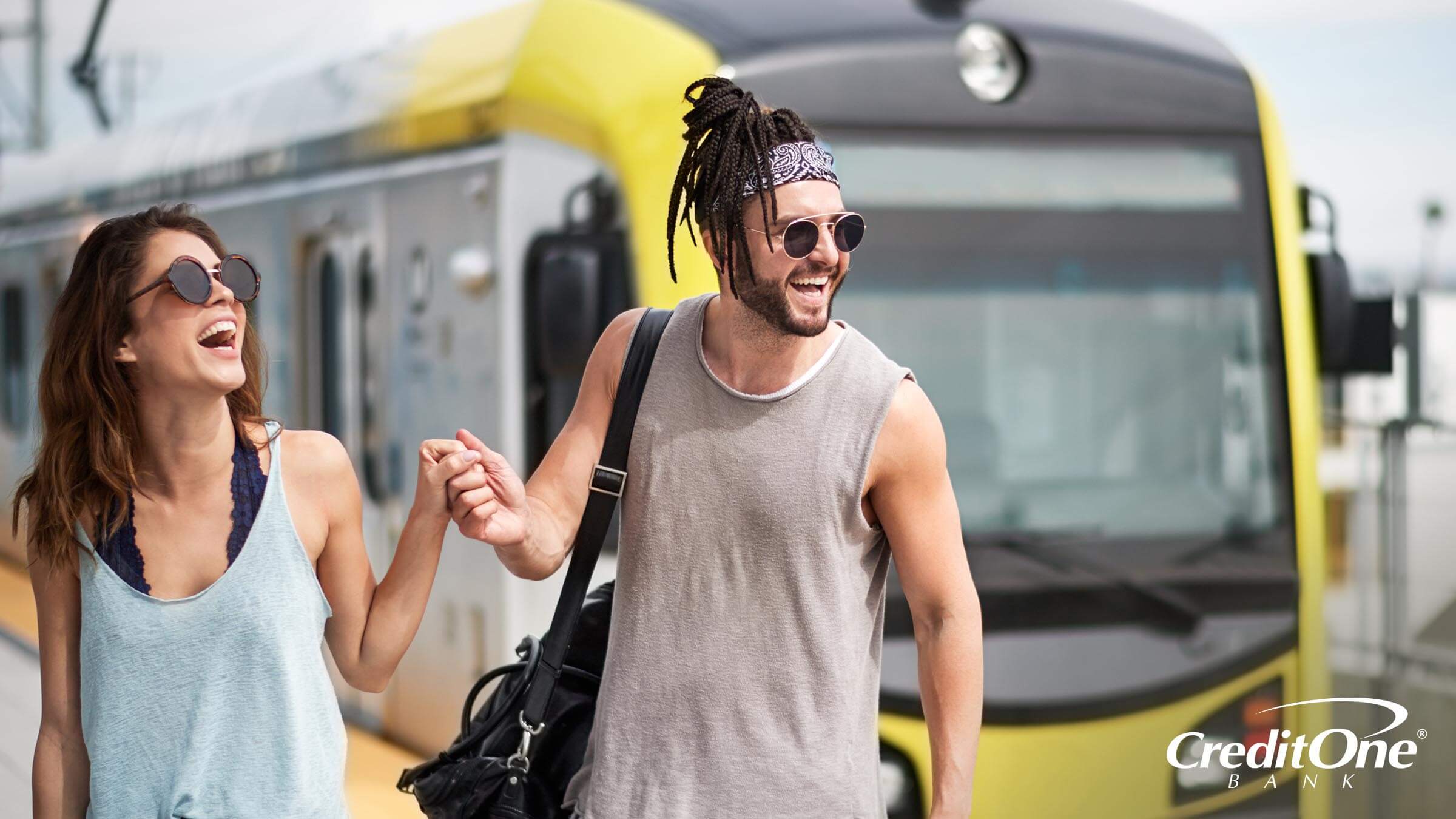 Los Angeles is the land of warm beaches and Hollywood glamor, so it's an attractive travel destination. But it's also one of the most expensive cities in the country, so it's not always easy to vacation there on a budget. However, a little bit of knowledge and planning can get you more for less.
Here are the Top 5 ways to strategically save money while still having an amazing time in Los Angeles.
1.   Save on Lodging
People complain about steep LA hotel prices and you'll often hear advice to stay in a hostel instead. But don't worry, you don't have to live like a teenager backpacking through Europe … there are plenty of decent lodging options for less than $200/night, and even under $100.
Stay at an inn
The best hotel deals in LA tend to be the inns that cater to business travelers and vacationing families. But you don't need to be either to stay there.
Think Comfort Inn, Days Inn, Quality Inn, La Quinta Inn, Hilton Garden Inn, Good Nite Inn, Alamo Inn, Hampton Inn … pretty much any lodging provider with "Inn" in the name, or "Inn & Suites," is going to give you clean rooms and decent amenities for a good price. Some also come with free breakfast, or at least free coffee.
Stay at a home rental

If you prefer unique experiences over free coffee and WiFi, you can find some amazingly cool and inexpensive places to stay on home-rental sites like Airbnb and Vrbo (originally called Vacation Rental By Owner). Choices run the gamut from artsy creekside trailers with hippie décor to modern cottages and condominiums.
There are also lots of private room and guesthouse options, with living space vs. location convenience being your main deciding factors. Some even come with pool, patio, balcony or yard access, and views of the ocean or city. Most of them are beautifully decorated, or at least aesthetically pleasing. It's Los Angeles, after all!
Stay in another neighborhood
Just going a few minutes off the beaten track will get you lower rates, no matter what type of accommodations you've chosen to stay in. LA has a lot of fun and fascinating areas, so if you're not finding what you want in the heart of the city, expand your search area a little more.
There's historic Downtown LA (DTLA), glitzy Hollywood, trendy West Hollywood, upscale Beverly Hills, beachside Santa Monica, and artsy Venice Beach, which is often one of the best neighborhoods to stay on a budget. Koreatown is another contender.
If you're staying in DTLA, choose a hotel that has decent ratings and reviews, not just the cheapest you can find. You'll notice that most of the hotels are grouped in specific visitor-friendly areas. And if you don't have a car, make sure that your chosen location is near a Metro stop (more on that in the next section).
Use a rewards card

No matter where you stay, you can save money by using a credit card that gives you points or cash back on travel and lodging. For example, Credit One Bank's new Wander® Card offers 10X rewards points on eligible hotels and car rentals booked using their travel partner, directly through your online account. You can also get 5X rewards points on other eligible travel, dining, and gas buys, and 1X rewards points on all other purchases.
2.   Save on Transportation
There was a time, not too long ago, when the LA public transit system was considered pretty lacking. But now it's much more robust, and can get you almost anywhere you need to go for pretty cheap.
Does it take a long time to get from point A to point B? Sure, sometimes. If you have to transfer between buses and wait at each stop, that could eat up a couple of hours. But even traveling by car in LA takes a long time. The city's notorious for bad drivers and stop-and-go traffic. That's why renting a car in Los Angeles is still going to feel time-consuming, and yet way pricier than taking transit.
Rideshare options like Uber and Lyft are possible, of course, but if you really want to do this on a budget, these are your best bets.
LA Metro
The Los Angeles County Metropolitan Transportation Authority, commonly called simply "Metro," has a continuously-expanding transportation system that includes Metro rail lines, Metro bus lines and more.
You can transfer from any line to another connecting line within two hours for free. It costs less than $2 per one-way trip, and an additional 75 cents if you're taking an Express Bus. You can also grab an unlimited 1-Day or 7-Day Pass at really great deals to maximize your travel budget even more.
If you're riding Metro rail, you need a TAP card that you load funds onto (and you can use it on buses as well). Traditionally this was a plastic wallet card, but now you can use the mobile TAP App to create a virtual card, and tap your phone as you get on the train or bus.
Oh, and you can use the same TAP card to pay fares on 26 other transit systems across LA County, as well as Metro Bike Share. Additional programs being added to the TAP system include Microtransit, Scooters, Ride-Hailing, Parking and Electric Vehicle car charging.
Metro Rail: Metro rail has six routes—two rapid-transit subway lines and four light rail transit (LRT) surface lines—with almost 100 stations, all of which offer connections to the Metro bus system.
Metro Bus: Metro bus has 115 routes that go all over LA County. Many of them operate 24 hours, or close to it, especially in the Downtown LA area. Besides the local surface routes, there are also freeway express routes, shuttles and special routes.
Metro Busway: Think "bus x subway" and you get the busway—buses that run on dedicated or semi-exclusive roadways, just like a subway or LRT has a dedicated track. Also called Bus Rapid Transit (BRT) or just Metro Rapid, the main busway routes are the G Line (Orange) and J Line (Silver).
Metro Bike Share: More than 1,500 bicycles are available to rent at over 150 stations in Downtown, Central LA and North Hollywood. Just BYOH (that's "bring your own helmet") and grab a pair of wheels in the Metro Bike Share program.
Rides for both the Classic Metro Bike and new Electric Metro Bike are less than $2 for 30 minutes, or you can snag 24-hour access for $5 and 30-day passes for less than $20.
LADOT
The City of Los Angeles Department of Transportation (LADOT) is in charge of planning and operating safe and affordable transportation, and the LADOT Transit division provides local bus routes, commuter buses, and other transit services in the city.
DASH: Originally an acronym for Downtown Area Short Hop, DASH is LADOT's system of localized bus services, which feed into the countywide Metro system. No longer just for Downtown, DASH buses operate in 27 City of Los Angeles neighborhoods.
The fare to ride these buses is only 50 cents cash, or 35 cents if you use the TAP card. What? Yes. Talk about cheap travel!
LAnow: Cross an airport shuttle with an Uber and you get LAnow, the on-demand, shared-ride service operated by LADOT Transit in the Del Rey, Mar Vista, Venice Beach, and Palms communities.
You just reserve a ride through the LAnow app, and meet the shuttle at a designated pick-up point (never more than a few blocks away). The fare is under $2, with the first two rides free, and additional free rides if you prepay for credits.
3.   Save on Sightseeing
Some of the coolest things to see and do in Los Angeles are totally free. Hang out on the beach? Free. Put your hands in celebrity handprints? Free. Gaze at the Hollywood sign? Free.
Working from the ocean inland, mostly along Santa Monica Boulevard, you can see a ton of famous landmarks. Here are some of the top must-see picks that cost nothing, or next to it.
Venice Beach Boardwalk
As 30,000 people a day will attest, no trip to LA is complete without checking out the Bohemian vibe at the iconic Venice Beach. Officially called Ocean Front Walk, the Venice Boardwalk is where you'll find Muscle Beach, the popular outdoor bodybuilding workout spot that Arnold Schwarzenegger helped make famous.
You'll also discover plenty of other hotspots and stomping grounds for fascinating folks in various stages of dress. From street performers and fortune tellers to drum circles and bikini-clad rollerbladers, this is a perfect place to people watch. Then you can take a stroll through the free larger-than-life art show consisting of building-sized murals, intricate graffiti, and other street paintings. 
Santa Monica Pier
Just north of Venice Beach you'll find the more down-to-earth Santa Monica, where the ubiquitous wheels are more likely to be on baby carriages than roller skates. As seen in countless movies and TV shows, the focal point here is the Santa Monica Pier. This historic landmark has been attracting visitors since 1909, and it's a great place to take some photos and have some fun—even if you don't go on any of the rides.
But since this is basically an amusement park on the beach, you might like to take a spin on the vintage carousel or roller coaster, and enjoy the view from the top of the solar-powered Ferris wheel. Ride tickets are individually priced from $5, with unlimited wristbands for $40.
In the summertime, you can also catch a concert or movie at the Santa Monica Pier. And all year round, the best free show in town is the ocean sunset, with the pier being the perfect vantage point to watch day turn to night.
Beverly Gardens Park
Home to the famous Beverly Hills sign, the Beverly Gardens Park stretches for two miles along Santa Monica Boulevard. It's been gracing the neighborhood for over a century, and so has the giant Moreton Bay fig tree growing near the lily pond. This park is free to visit and a joy to stroll through.
Rodeo Drive
From Beverly Gardens Park, it's just a short walk of a few blocks to the famous Rodeo Drive shopping area, where you can channel your inner Pretty Woman by telling a shopkeeper she made a "big mistake. Big. Huge!" (Just kidding … don't do that last part, but the window shopping here is incredible!)
Hollywood Walk of Fame
If visiting LA on a budget is the goal, you just have to stroll along the Hollywood Walk of Fame. Like, it's not even negotiable. Located at Hollywood and Vine, this is an internationally renowned icon of the entertainment world. With close to 2,800 stars placed on the ground since the walk was conceived in the 1950s, you're sure to find most of your favorites.
New inductions are held twice a month at 11:30 am, and you can be part of the star ceremony audience for free, with no tickets or pre-registration required. These are pretty popular events, so make sure you get there early enough to snag a good viewing angle.
TCL (Grauman's) Chinese Theatre
Located in the same vicinity as the Walk of Fame, and often confused with it, Grauman's Chinese Theatre (now branded TCL Chinese Theatre) is where celebrities have immortalized their hands and feet in the cement. The theatre opened in 1927 and is often used for movie premieres.
Do you want to compare your handprints to Marilyn Monroe's, or John Travolta's, or see just how big Jimmy Durante's noseprint is? This is where you can do that. Yes, for free. And from here, you can look up and get one of the best views of the famous Hollywood sign.
Hollywood Forever Cemetery
After seeing where celebrities have left their stamp on the world, you might want to check out their final resting places. Founded in 1899, the Hollywood Forever Cemetery is full of ornate mausoleums and tombstones for stars like Rudolph Valentino, Douglas Fairbanks, Jayne Mansfield and Cecil B. DeMille.
If you want to see where your favorite celebrities are buried, you can get a map from the cemetery's flower shop for just a few dollars. It's next to Paramount Studios, and also offers movie screenings in the summer. Yes, movies at the cemetery. And donation-based yoga sessions on the lawn. And huge, world-famous Dia de Los Muertos (Day of the Dead) celebrations as well, which actually makes a lot of sense.
Griffith Observatory
Open Thursdays through Sundays until 10:00 pm, Griffith Observatory has been one of LA's most iconic landmarks since 1935—and admission is free. The impressive domed Art Deco complex has dozens of exhibits, a planetarium, and telescopes you can use to peek at the stars up above or the city down below. If you're there during the day, solar telescopes let you look at the sun.
The observatory is in Griffith Park, which is also free to visit and gives some incredible views of the Los Angeles skyline and Hollywood sign. At over 4,300 acres, it's one of the largest municipal parks in the United States, and it's filled with acres of hillside trails, green spaces, and even man-made caves in Bronson Canyon. Then you can wander through the old animal cages and displays at the abandoned Griffith Park Zoo (a.k.a. the Old Los Angeles Zoo), stopping for a bite to eat at the newly placed picnic tables.
4.   Save on Entertainment
Hollywood is the entertainment capital of the world, so obviously there's entertainment here that you can spend a lot of money on. But there's also plenty to do for free, or with very little expense.
Aquariums
Where better to see aquatic wildlife than right next to their natural habitat? For that reason, you'll find plenty of aquariums in Los Angeles (and the rest of California, for that matter), especially along the beach. Here are some of the best bets when you're visiting LA on a budget.
Santa Monica Pier: If you're already spending time at Santa Monica, the Heal the Bay Aquarium below the pier is only $10 to get in, or $7 each if you have at least five adults (kids are free). Discover how sea animals are being protected and see over 100 local species while the kids get to partake in hands-on activities.
Manhattan Beach: A little further south down the coast, you can visit the Roundhouse Aquarium at Manhattan Beach for free (but they do recommend a donation of $2 each or $5 per family). This aquarium looks small, but it houses over 100 species of marine animals in immersive educational exhibits.
Cabrillo Beach: A bit further south still is the Cabrillo Marine Aquarium at Cabrillo Beach, which is also free with donations appreciated. Established in 1935, the aquarium is home to over 200 species of animals in exhibits covering various ocean ecosystems. There's an interactive Exploration Center, an immersive Crawl-In Aquarium, and the fascinating Discovery Center as well.
California Science Center: This one is located away from the beach, but it's also more than just an aquarium. The California Science Center is closer to Downtown, near the University of Southern California (USC) in Exposition Park. Special exhibitions can be pricey, but the extensive permanent exhibits are completely free. This includes interactive biology displays, animal habitats, environmental zones, space exploration, and a whole lot more.  
Museums
If you were visiting any other city, you'd be spending more time at museums than aquariums. Well, LA has its share of museums as well, including some that are free. Here are some that come highly recommended by locals and tourists alike.
Museum Row: Also called Miracle Mile, the stretch of Wilshire Blvd between Fairfax and La Brea is known as Museum Row because it's home to four major Los Angeles museums: the LA County Museum of Art (LACMA), La Brea Tar Pits and Museum, Craft Contemporary Museum, and The Petersen Auto Museum.
The Getty Villa: North of Santa Monica along the Pacific Coast Highway is an old mansion, modeled after a 1st-century Italian villa, where oil tycoon J. Paul Getty used to live. Now The Getty Villa is a free museum, filled with Greek and Roman artifacts just as it might have been 2,000 years ago. All surrounded by a beautiful garden and reflecting pool.
The Getty Complex: Same Getty, different museum. You'll have to take a short trip on the freeway to get there, but The Getty Complex is well worth it. You'll not only get to see paintings that range from the middle ages to modern art, and exhibitions that explore art history, but you can wander through creative, relaxing gardens, and enjoy spectacular views of the city. Best of all, admission is free—just make a timed-entry reservation online (same for the Villa above).
Live shows
If you want to see a live show while in Los Angeles, TV tapings are probably your best bet. LA is one of the few cities in the world where you can do this, and … well, it's free. TV producers want people in their audiences, so they welcome you with open arms. Sometimes you have to request tickets well in advance, but you can often snag same-day standby admission. Here are some of the most popular options:
| | |
| --- | --- |
| Talk shows: | Game shows: |
| | |
| Sitcoms: | Competition shows: |
| | |
5.   Save on Dining
Eating out in a world-class city like Los Angeles can obviously be pretty spendy. But if you know some tricks and tips, you can keep more money in your pocket while enjoying some culinary masterpieces.
Hit a local treasure
LA is innovative, and only here can you find historic gems like Grand Central Market, which is like a gourmet food court celebrating immigrant communities that have shaped Los Angeles. The city's oldest and largest public market has been a downtown landmark for over 100 years, having opened its doors as The Wonder Market in 1917.
Enjoy reasonably-priced tasty fare from vendors with adorably quirky names like Ramen Hood, Knead, Lucky Bird, Moon Rabbit and PBJ.LA.
Purchase a deal
Plenty of great deals can be found on Groupon, and other coupon sites, with discounts at restaurants often reaching 40% or more. Cuisine categories run the gamut from American to Italian to Asian to Mexican.
Take a lunch break
Eating out at a restaurant for lunch saves you money over the dinner menu, because typically the meals are smaller. You can also find bottomless brunches and Happy Hour specials throughout the city on a daily basis.
Grab a meal on wheels
Los Angeles is known for its trendy culinary food trucks, and you can find them parked in almost every neighborhood. From tacos, chicken wings and BBQ to lobster and Asian fusion, meals from trucks are often the most cost-effective around.
Stock up on groceries
You don't need to eat out every time you're hungry. Stock up your motel fridge with premade snacks and meals from the supermarket, or go grocery shopping like at home to cook in your rental.
So yes, you really can enjoy a vacation to a great city like Los Angeles while still sticking to a budget. For added savings, be sure to take along a credit card that gives you points on your travel purchases, like the new Wander Card from Credit One Bank.