Travel to Miami on a Budget
Top 5 Ways to Save Money in the Magic City
---
Miami is a super fun place to go, but it's also known for being expensive. So while it might be your first choice for beachside partying, it's probably not somewhere you think of taking a budget vacation. Until now.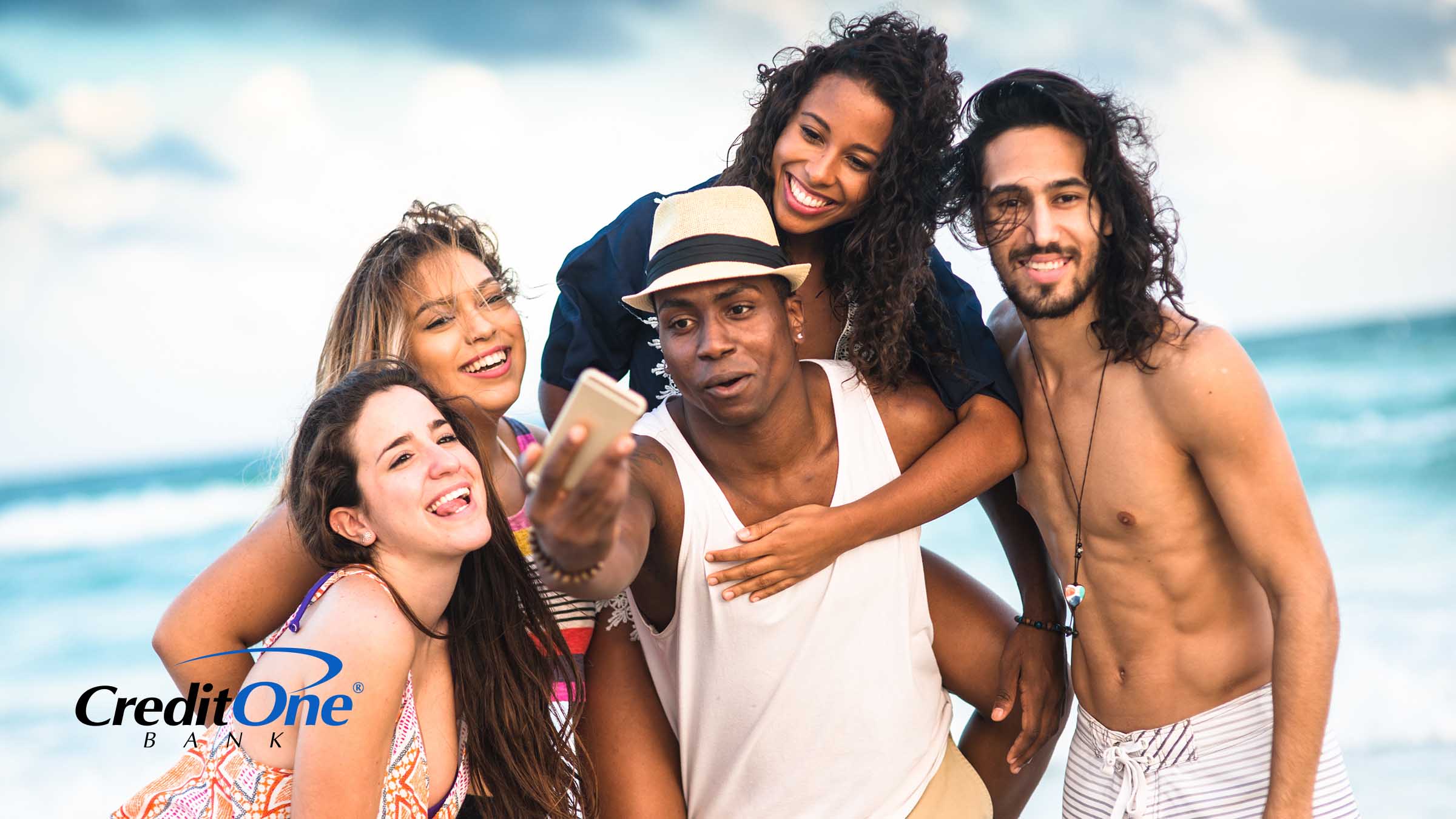 It always seems like a cool place to visit. Like, it's hot … but cool at the same time. The laid-back vibe and eye-catching colors are completely unique. The Spring Break worthiness is indisputable. And yet, Miami is also known for being pretty expensive. So how could you possibly travel there on a budget? Well, some of the top attractions in Miami are free, and a little bit of insider knowledge can get you some smoking deals.
Here are the Top 5 ways to save money while having a blast in the Magic City.
1.   Save on Lodging
The number one tip to vacationing on a budget in Miami is to avoid Spring Break, since that's when prices skyrocket throughout the region. Students from across the country want to go there to party, and you don't have to take Economics 101 to know that the laws of supply and demand make everything more expensive when it's most popular.
So when's the best time to go? Either in the late winter, from January to early March … or summer, when the snowbirds have flown back up north (we're talking about the people who winter in Florida, not the actual birds). During the summer, crowds are thinner, and prices often drop. Again due to supply and demand. However, it's also prime storm and hurricane season, so bring an umbrella and keep an eye on weather reports.
Hotels in Miami can certainly be on the spendy side, especially in the touristy districts. And your lodging costs are usually among the biggest expenses on any trip, so you want to save money on your room. Here are some additional tips to make that happen.
Go north (or inland)
The best way to get a deal is to head north and stay in North Beach, which is still near the water but in a more residential area. It's further from the nightclubs and shopping areas, so that makes it less pricey than the tourist hot spots in Mid Miami Beach and South Beach.
You could also go inland and stay in other parts of Miami rather than the island of Miami Beach. Just consider how far you need to travel to experience the attractions you're interested in, and choose the best deal you can find in a reasonably convenient area.
Stay at a home rental
You can often save money by booking a place to stay through a home rental site like Airbnb or Vrbo. Miami Beach still has the priciest offerings in this category, but you can generally snag a private room in mainland Miami (or a shared room in Miami Beach) for around $50. You can also find private guest suites, studio apartments, and even hotel rooms for under $100. Again, make sure you're not booking too far from the action if it's going to increase your transportation time and costs substantially. Close to a free trolley route is ideal, so you can get around easily—and without expense.
Use a rewards card
No matter where you stay, you can save money by using a credit card that gives you points or cash back on travel and lodging. For example, Credit One Bank's new Wander® Card offers 10X rewards points on eligible hotels and car rentals booked using their travel partner, directly through your online account. You can also get 5X rewards points on other eligible travel, dining, and gas buys, and 1X rewards points on all other purchases.
2.   Save on Transportation
You could rent a car in Miami, but unless you're planning to sightsee in the outskirts, you might find it more trouble than it's worth. You could also grab a rideshare service, like Uber or Lyft, when you need to. But if saving money is your goal, these are your best budget travel options.
Free trolleys
The metropolitan Miami area has a robust public transit system, including—get this—an extensive free trolley network. Yes, free! This is the best place to start because chances are you can do all your traveling at no cost. So here's a list of the free trolleys you can take around the various Greater Miami cities while keeping your money in your pocket for other things.
Metromover
That monorail in the sky is the Metromover, which is also free and services Downtown Miami, Omni, and Brickell. It takes you straight to major destinations including FTX Arena—home of the Miami Heat NBA team—Bayside Marketplace, and Miami Dade College. The Miami-Dade Department of Transportation and Public Works (DTPW) operates this elevated train 7 days a week from 5:00 am to midnight.
Metrorail
Another train, which isn't free but only costs a few dollars, is the Miami-Dade Metrorail. This longer 25-mile route goes from the Miami International Airport through South Miami, Coral Gables, Downtown Miami, and more. You can buy a Transit Pass or use their mobile app for convenient payment options and fare management.
Metrobus
If you're going places where free trolleys and trains don't go, the Miami-Dade Metrobus is your go-to transit option for getting around. These buses go to all major shopping centers, entertainment areas, hospitals and more, in Miami Beach, Key Biscayne, West Miami-Dade, Florida City, Middle Keys and more. It costs the same as the Metrorail, and you can use the same Transit Pass or EASY Ticket.
3.   Save on Sightseeing
A lot of the must-see Miami attractions are free to visit, and others can be seen for a deal. Here are your best bets if you're looking to save as much as possible while still experiencing what makes Miami unique.
Parks and beaches
You're obviously not going to Miami to avoid the beach. Miami beaches are a big part of what makes the city iconic, and luckily, most of them are free to hang out in. There are also some amazing parks in Miami and Miami Beach you should consider checking out while you're in town, including these gems.
South Beach (a.k.a. SoBe) is undeniably an area you must visit when you come to Miami. It's the southern part of Miami Beach, and it embodies everything you think of when you picture Miami. Some people will warn you to stay away because of the high-priced restaurants, shops and nightclubs, but we're looking at things you can enjoy for free (or close to it)

Be sure to stroll the Art Deco district, filled with pastel-colored buildings, and wander past the brightly painted lifeguard stands by the water. You also need to check out at least two of South Beach's amazing parks.

Lummus Park is a 26-acre oasis alongside the ocean. It's home to Miami's Muscle Beach and hosts a variety of concerts and special events, like the South Beach Seafood Festival and the Miami Music Festival. It's also the spot you see most often featured in movies and TV shows about Miami.

South Pointe Park is a 17-acre recreational area on the southernmost tip of South Beach, and it has gorgeous panoramic views of the ocean and the Miami skyline. It also has a beach, green space, public art, a 450-foot fishing pier and a 20-foot-wide promenade for walking or riding your bike.

Historic Virginia Key Beach Park is located at Virginia Key, south of South Beach. It's not free, but it only costs $5 per vehicle during the week—yes, this is one attraction you'll want to have a car for. This park is steeped in civil rights history, and now you can take a free tour, check out the vintage carousel and mini train, play disc golf, taste the wares from food vendors, and lounge on the pristine sand while you take in some of the best views of the city.
 Bayfront Park is a 32-acre green space in Biscayne Bay on Miami's coast, and it's filled with fun things to do for free. You can enjoy sculptures and other public art, pay homage to the Challenger Memorial that honors the crew of the Space Shuttle Challenger, and wonder at the electronic Pepper Fountain. There's a large amphitheater here as well, so you might luck into a free concert or other live performance.

Bayside Marketplace is just one of the attractions you should experience at Bayfront Park. This outdoor waterfront mall has plenty of shops and restaurants, but there are also daily live music shows on the Marina Stage, local art, and walking trails to explore. This is one place you'll find locals hanging out among the tourists, since there's always something to see here.
Art and architecture
You don't have to go to a museum or art gallery to appreciate art and design in Miami. There are several celebrated areas you can explore for free, soaking up the Miami vibe as you soak up the sun.
The Wynwood Walls have been described as the "most Instagrammed place" in Miami, and it's the perfect environment to grab some selfies in an awe-inspiring urban outdoor art gallery. This industrial area, formerly home to the factories of Miami's Garment District, is now covered with murals, graffiti, sculptures and other street art. Since the buildings have no windows, the artists have been able to use entire exterior walls as gigantic canvases. You'll find over 50 colorful murals here, with many designed to be interactive. There's even a free self-guided tour you can follow along with.
The Art Deco Historic District on Ocean Drive in South Beach is where you'll find the classic iconic Miami architecture. We're talking hundreds of buildings from the 1930s painted in pastel shades of pink, coral, yellow, green and blue, with large neon signs and accent borders.

This specific design style is called Streamline Moderne, from the later Art Deco period that came out of the Great Depression—and in Miami's case, rebuilding after the 1926 hurricane destroyed much of the city. It's less ornate than early Art Deco to represent optimism and hope. You can admire these buildings on your own, or take a free walking tour with the Miami Design Preservation League.

The Freedom Tower is built in a wedding-cake architectural style, modeled after the Giralda bell tower of the Seville Cathedral in Spain. Built in 1925 as the home to the Miami Daily News, it has both beauty and historical significance. At 17 stories high, it doesn't seem all that tall today, but it used to be the tallest building in the south, providing a visual beacon for ships to navigate into port. From 1962 to 1974 it was the Cuban Assistance Center, where Cold War Cuban refugees went for immigration processing. Those immigrants greatly influenced the art, culture, music and culinary trends of the city, making it the eclectic destination it is today.

Now the Freedom Tower is a National Historic Landmark housing the Miami Dade College's Museum of Art and Design, as well as their book fair and film festival offices. But even if you can't go inside, the exterior is the big attraction and worth a special outing to see.

4.   Save on Entertainment
When you go on vacation in a world-class city like Miami, paying for entertainment can cost a pretty penny. Luckily, you can find plenty of shows, events and other fun things to do for free, or with very little expense.
Museums
From historical artifacts to local and emerging artists, Miami has some great art galleries and museums that won't break your budget. Even those with admission fees often have free days or times that you can strategically plan for.
Live shows
Miami has always had an active music scene, so it only makes sense that you can see plenty of concerts for free. During your visit, you'll probably stumble across lots of additional options for taking in a free show, but here are some you can always count on.
If you want to see a selection of paid attractions, shows, museums and tours while still saving money, look into one of the discount cards like Go City Miami or the Miami Sightseeing Pass. These combo passes let you choose the attractions you want to see—or get the all-inclusive option—while spending significantly less than the standard price of admission.
5.   Save on Dining
Going out to eat at world-class restaurants always costs more than we expect. However, Miami has plenty of options that let you sample the local Cuban-influenced and international cuisine without spending too much.
Keep it casual
It doesn't have to be greasy fast food from an international chain. In Miami, you can find low-key eats that are distinctly part of the local scene, like Cuban sandwiches and burgers, authentic Mexican tacos, fresh seafood, and more. There are also small cafés and sandwich shops to grab a quick bite. Seeking out casual dining options over high-end restaurants will help you stick to your budget.
Some highly acclaimed options include My Ceviche, for diverse and healthy poke and burrito bowls or avocado toasts, La Sandwicherie for gourmet sandwiches, Lime Fresh Mexican Grill for tacos and southwest bowls, and El Rey de las Fritas, which has been serving up classic Cuban burgers in Miami since 1976.  
Grab a meal on wheels
Speaking of casual, it doesn't get much more informal than a truck. And Miami treats its food trucks not just as a place to eat, but as an entire event. So instead of just randomly parking in different places, you'll also find permanent, advertised locations that you can always count on. Either way, meals from trucks are usually pretty cost-effective, and Miami options range from Cuban, Mexican and Haitian cuisine to American favorites like hot dogs and hamburgers.
Here are some regular events and trucks that often have their own spots. Wynwood is a popular place for many of them, so you can grab a bite while checking out the Wynwood Walls murals. Besides these local favorites, you can find the nearest food truck through Roaming Hunger.
Take a lunch (or brunch) break
If you really like eating out at restaurants, going out for lunch usually saves you money over the dinner menu, because typically the meals are smaller. In Miami, you can also find eclectic international brunches, sometimes with bottomless mimosas or Bloody Marys. And there are some great daily Happy Hour specials that include appetizers and small meals as well as half-price drinks.
Stock up on groceries
You don't need to eat out every time you're hungry. Stock up your motel fridge with premade snacks and meals from the supermarket, or go grocery shopping like at home to cook in your rental.
So yes, you really can enjoy a vacation to a great city like Miami while still sticking to a budget. For added savings, be sure to take along a credit card that gives you points on your travel purchases, like the new Wander Card from Credit One Bank.