Applications for Credit Cards: Tips for Getting Approved
---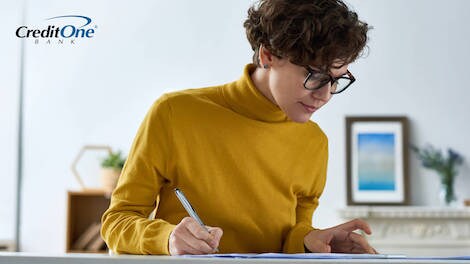 Are you ready to apply for a new credit card? Curious about the type of information you'll be asked to provide on applications for credit cards and whether or not you'll qualify for a card?
Applying for a credit card is a relatively simple process that requires some basic personal and financial information. The decision to approve or deny your application will be based on your credit history, your income, your debt-to-income ratio, and other factors card-issuers use to evaluate the risk they would assume by granting you credit.
Here are a few things you should know before submitting your credit card application.
Completing the Credit Card Application
Every credit card company has its own unique application that you must complete in order to be considered for a credit card. The required information is similar on all of these applications regardless of the issuer. In general, when you fill out an application for a credit card, you'll be asked to provide the following:
Personal Information
This includes details like your name, address, and date of birth. This information is used by credit card issuers to verify your identity during the application process.


Employment Status and Income
This information is used to help credit card issuers decide whether you have a steady source of income, which can obviously be helpful in repaying any debt you accumulate. If you don't have a steady source of income, you'll likely be a less attractive applicant to the card issuer.


Social Security Number
Lenders use your Social Security number to conduct a hard inquiry on your credit reports. Your payment history shows potential card issuers how you're using credit you currently have and how you've used it in the past. Your current and past behavior helps them to determine how you'll likely behave should they grant you credit. It also lets them know how much debt you currently have and whether you're in a position to take on additional debt.
Getting Your Credit Card Application Approved
Filling out your credit card application is the easy part. Qualifying for the credit card may be a little trickier, depending on your credit history and other factors card-issuers use to determine eligibility.
It's worth mentioning that, with most credit card banks, you can find out if you pre-qualify for one of their credit cards without actually filling out a credit card application, which may save your credit score from dropping a few points from a hard inquiry. With Credit One Bank, for example, you can find out if you pre-qualify in less than a minute simply by providing a few basic pieces of information. You can even check to see if you already have a pre-approved credit card offer waiting for you.
Here are a few ways to potentially improve your chances of getting approved.

Check Your Credit Score & Reports
If you're applying for an unsecured credit card, you typically need decent credit to get approved. Checking your credit score may give you a better indication of how likely you are to be approved. If your credit score needs a boost, it may make sense to take steps to improve your credit before applying for a credit card.

You'll also want to make sure your credit reports are correct so potential lenders are getting an accurate credit picture of you. You can do this by obtaining a free copy of your reports, carefully reviewing them, and then disputing any errors or inaccuracies you may find.


Pay Off Existing Debt
One of the criteria credit card issuers use to decide whether to approve your application is your debt-to-income ratio. In general, the lower the ratio, the more likely you are to be approved, because it indicates that you have a healthy balance of how much you owe versus how much income you bring in. Paying down your existing debt—especially if it's unsecured—could improve the chances of your credit card application being approved.


Make Sure Your Accounts Are Current
Your payment history is the single biggest factor that affects your credit score. If any of your accounts are past due, consider bringing them current before submitting your application.


Boost Your Income
Even if your credit history is solid and you pay your bills on time, a lender is unlikely to approve your application if you don't earn enough income to pay your debts. If your income is too low to qualify for a credit card, look for ways to increase the amount of money you bring in each month. If you have more than one source of income, be sure to list all of them on your application so they're all considered during the application process.


Apply for Credit Sparingly
Every time you apply for credit, the lender does a hard inquiry to your credit reports, which, as previously mentioned, typically lowers your credit score by a few points. To minimize the impact applying for credit has on your score, submit new applications sparingly. Or take advantage of opportunities to see if you're already pre-qualified or pre-approved for the credit cards you want without harming your credit score.
What to Do if You're Not Approved
Despite your best efforts, you may not be able to qualify for an unsecured card the first time you apply. Here are two other options to consider.
Become an Authorized User
As an authorized user on someone else's credit card, you are able to make purchases to their account. What's more, depending on the card issuer, all activity on the account may be reported on both the primary account holder's credit reports and your credit reports, which could help you to build a positive payment history and make you more attractive to potential lenders the next time you apply for a credit card of your own.

Apply for a Secured Credit Card
In general, secured credit cards are easier to qualify for than unsecured cards because they're backed by a cash deposit, which reduces a lender's risk. With responsible use of a secured card, you may be able to "graduate" to an unsecured card over time.
Applying for a credit card is a simple process, but getting approved for one may take a bit of work. Ready to get started? Find out if you pre-qualify for a Credit One Bank credit card in less than 60 seconds.