Travel to Las Vegas on a Budget
Top 5 Ways to Save Money in Vegas
---
Visiting Las Vegas on a budget might seem as unlikely as hitting it big at the casinos. But if you take advantage of some insider secrets, and maybe a little Vegas magic, it's definitely possible to have tons of fun while saving money in one of the world's most famous cities.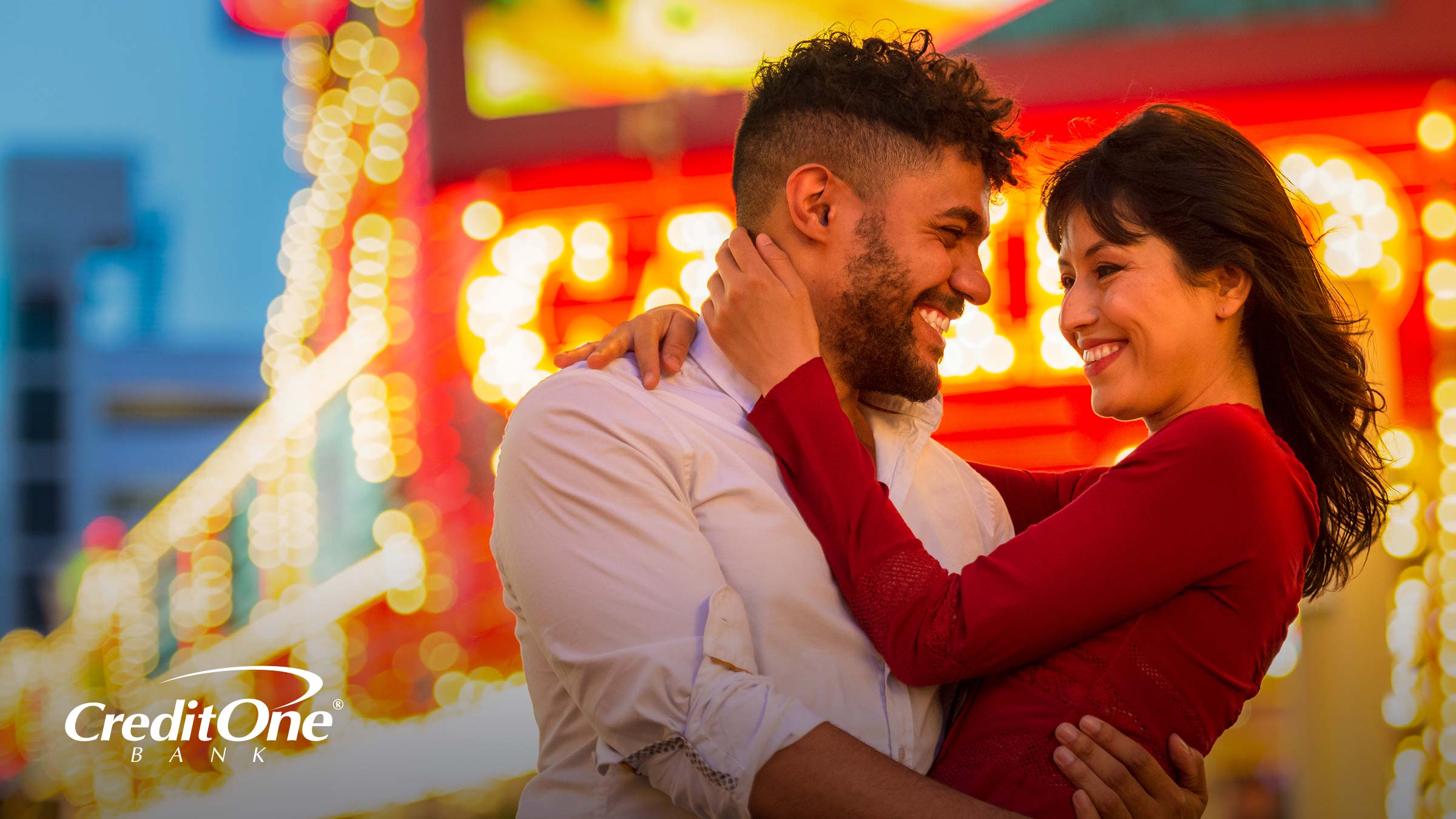 So you're going to Vegas for the weekend. First thought is, "Woo-hoo, Vegas, baby!" Second thought is, "Uh-oh, how much is that going to cost?"
It's not a bad question. A lot of people will tell you that you can't vacation in Vegas on a budget, and the town is designed to siphon off your money at every step. There might be some truth to that if you're not careful—after all, it's a tourism town—but the bigger reality is that there are a lot of freebies in Vegas. Things you would never find in any other city. Like free drinks and free big-name concerts.
So you don't have to be a magician to pull off a few money-saving tricks in Vegas. With a little bit of insider knowledge, your Vegas vacation can be pretty cheap. Here are the Top 5 ways to win big … or at least save money while having an amazing time in Las Vegas.
1.   Save on Lodging
In most cities, where you stay is one of the biggest expenses on your trip. But Las Vegas is a little different because casino properties often extend smoking hot deals just to get people on the gaming floor. We're talking less than $50 a night for a 4-star resort. But just because you stay in a certain hotel doesn't mean you have to gamble. And there are plenty of other ways to save money on your Vegas lodging as well.
Work the casino system
OK, so yeah, if you're going to gamble a lot of money at a casino, chances are you can convince them to comp your room. But … well, that's not really traveling on a budget. Because let's be honest. We all know that Las Vegas casinos have an edge, and the city was built on the "lost wages" of gamblers. So don't gamble anything you can't afford to lose (we'll call that "fun money"). Spending a little on this gets you some drinks and some fun, if you like that sort of thing. Spending a lot is usually just asking for trouble.
Keep in mind that even if you do get a comped room, it usually still has a resort fee, which can be around $50 per night on its own. And it's rare to get the resort fee comped (but hey, you can always ask).
Stay off-Strip
Most of the tourist money spent in Las Vegas happens on The Strip. It's not "What happens in Vegas stays there," it's "What you spend in Vegas stays there." And Vegas wouldn't be Vegas without that money. But what if you were to stay somewhere that's not right in the center of the action? Well, you might just save some of that dough.
If you still want the Vegas gaming experience, you can often find cheaper rooms in Downtown Las Vegas (DTLV) or The Boulder Strip on Boulder Highway. There are also locals-focused properties like Station Casinos, which often have some good deals. And there are slightly-off-Strip hotels like Tuscany Suites & Casino and Ellis Island Hotel, which tend to have pretty good rates just blocks from the main action. If you don't care about casinos, there are plenty of lower-priced inns and motels spread throughout the valley.
Stay at a home rental
In other cities, forgoing the major hotels in favor of home-rental services like Airbnb and Vrbo can save you money. In Vegas, that's not necessarily the case. There are very strict rules around short-term rentals, and many of these options are in luxury condo towers like The Signature at MGM Grand. So they're not exactly cheap.
On the other hand, if you dig a little and go off the beaten track—with the understanding that everywhere in the valley is within 30 minutes of The Strip, so it's not that off-track—you can find some private rooms, suites, or even full apartments for under $100.
Use a rewards card
No matter where you stay, you can save money by using a credit card that gives you points or cash back on travel and lodging. For example, Credit One Bank's new Wander® Card offers 10X rewards points on eligible hotels and car rentals booked using their travel partner, directly through your online account. You can also get 5X rewards points on other eligible travel, dining, and gas buys, and 1X rewards points on all other purchases.
2.   Save on Transportation
Renting a car isn't a bad idea in Las Vegas, because unlike other world-class cities like Los Angeles or New York, it has a relatively small area with a good highway system and decent traffic, even during rush hour. So you can get anywhere you want, from one end of the valley to the other, in less than 45 minutes.
On the other hand, you don't want to be driving around the city if you're taking advantage of free cocktails at casinos. In that case, rideshare services like Uber and Lyft are a great option. But there are other ways to save even more money on transportation when you're visiting Las Vegas on a budget.
Public transit
The Las Vegas public transit system, run by The Regional Transportation Commission of Southern Nevada (RTC), mainly consists of buses, and they go to every corner of the valley. The Deuce is the 24/7 line of double-decker buses running up and down The Strip every 10 to 15 minutes. It goes all the way from the Las Vegas South Premium Outlets to the Fremont Street Experience, with stops at every major resort and attraction. The Downtown Loop serves the DTLV core with smaller shuttle buses, and they're … free. Yes, really. For any other route, you can buy bus passes that last from two hours to three days for $20 or less.
If you're staying downtown, the RTC Bike Share program gives another option. You can buy a pass with unlimited 30-minute rides in one day for $5, and ride your bike (manual or electric) from station to station, docking it at one and then picking up another later. You can even ride to the north end of The Strip, hitting resorts like Sahara Las Vegas and The STRAT.
Las Vegas Monorail
The Las Vegas Monorail runs the length of The Strip from MGM Grand on the south end to Sahara Las Vegas on the north end, veering off a little east to also service the Las Vegas Convention Center and Westgate Resort & Casino. Trains arrive every 4 to 8 minutes, and there are seven stops along the route. You can buy a single ride for $5, or passes that offer unlimited travel for approximately $10 to $15 per day.
Casino monorails
Believe it or not, Las Vegas also has three free monorails that get you up and down The Strip when traveling between casinos. As opposed to the longer route of the Las Vegas Monorail, which runs up the east side of The Strip, the shorter free routes are on the west side. If you really want to travel The Strip for free, you could combine the three trains plus a few blocks of walking and get all the way from Mandalay Bay to the Wynn. Each train runs every 10 minutes or so.
Starting from the south:
Mandalay Bay Tram stops at Mandalay Bay, Luxor and Excalibur from 10:00 am to midnight
Aria Express Tram stops at Park MGM, Aria and Bellagio
Mirage-TI Tram stops at Mirage and Treasure Island
Big Bus Tours
If you like to get a guided tour as you ride, and you're sticking to the main drag, look into the "hop-on hop-off" Big Bus Tours. These open-top double-decker buses have a Day Tour and a Night Tour, running in a continual loop from the famous Las Vegas sign to the Golden Nugget downtown with eight stops at various landmarks. You can buy tickets good for one to three days, and some come with a ticket to ride the High Roller giant observation wheel.
3.   Save on Sightseeing
The cool thing about Las Vegas is that most of the famous landmarks are in one condensed area and clearly visible from the street. There are also a lot of things you can do inside casinos and tourist areas that are free, while you can score some nice deals on others. Here are some of the top sights to see and activities to do that won't break the bank.
Themed landmarks
The Las Vegas Strip is built around theme resorts, allowing you to "visit" Rome, Venice, Paris, Egypt, Burma, Hollywood, New York and more. And some of these properties have pretty impressive replicas of world-famous landmarks, while others have oversized statues and other displays. Don't miss these ones, working from south to north—each 100% free.
Living displays
If you prefer seeing animals, fish, plants and other beautiful displays of nature, there are free attractions for you as well. Here's where to find them in the heart of Vegas, or by taking a short jaunt to the east. In addition to these, there are countless neighborhood parks throughout the valley, and some have lakes with ducks, geese, turtles and more.
On The Strip and Downtown LV:
Off-Strip:
4.   Save on Entertainment
There's no shortage of entertainment in Las Vegas. It's literally everywhere you look. And no, you don't have to gamble to have fun. Nor do you necessarily need to spend a bunch of money on tickets.
Live music
Vegas isn't just about showgirls, magicians and lounge singers. Whatever type of entertainment you like, you can find it here. And while some concerts cost money like anywhere else, a lot of the live music is totally free. No strings (except on the guitars, of course).
Casino entertainment often includes bands playing in the lobby bars, cocktail lounges, common areas, or other places where you can listen for free. You can find this in almost any resort on or off The Strip, and music offerings cover the gamut of every genre. Dueling piano acts are also popular, and you can request songs or sing along.
The Fremont Street Experience is an eclectic tourist area that's entertaining on its own, but this is also where you can see free concerts nightly starting at 6:00 pm. Yes, totally free. First, you'll find local favorites like Zowie Bowie, Velvet Elvis and Rock Steady rotating through on the three main stages.
And then, if you're visiting on a weekend between April and November, you can watch big-name headliners at the free Downtown Rocks concert series. We're talking arena rockstars from the '80s, '90s and 2000s … bands like Stone Temple Pilots, Simple Plan, Soul Asylum, Dishwalla, Sugar Ray, Starship, Rick Springfield, and countless others. The lineup changes each year, but it's always fun and always free.

Downtown Container Park is a trendy open-air facility on East Fremont, where all the shops and restaurants are made out of old shipping containers. You'll know you've arrived when you see the giant metal praying mantis that shoots fire out of its antennae after dark. There are plenty of free events here, including daily sunset drum circles, magic shows, concerts and more.
Nightclubs
Las Vegas has some of the world's best nightclubs with big-name headlining DJs like Calvin Harris and Steve Aoki. It can be pretty pricey for admission as well as drinks, and people regularly drop hundreds of dollars on a VIP table with bottle service. But you can also get on the guestlist for free entrance, as long as your group has at least as many women as men (sorry, there's no free entry for boys' night out) and sometimes free drinks as well.
How? From one of the club promoters working The Strip. They will walk up to you and offer to put you on the list in exchange for a phone number. This is completely legit and free … but if they ask you to pay, it's a scam, and you'll probably find they don't even work for that club.
Casinos
We've already alluded to this. But speaking of free drinks, in case you don't already know this, you can get free cocktails, wine or beer at pretty much any casino as long as you're playing slots or a table game. If you bet the minimum and keep a manageable pace, you can have several drinks while only spending $20 or so (we're assuming you're not going to win with that statement … on the odd chance that you do win a few spins, you might spend even less, but never count on that).
Community events
Las Vegas has a surprising number of free community events, including art shows in the park, car shows, farmers' markets, and much more. While they're usually designed for locals, there's no reason you can't attend as well. Since there are three cities in the valley, be sure to take a look at event listings for Las Vegas, North Las Vegas and Henderson.
Art galleries
Las Vegas has a pretty extensive art scene, and you can find galleries all over town that are free to enter and explore. Most of them are also stores, of course, but you don't have to buy a print just because you're enjoying the art.
The Downtown Arts District is where they hold First Friday, a monthly Downtown Las Vegas arts and culture festival that showcases local artists, crafters, musicians, chefs and more. It takes place on the first Friday of each month, shutting down the entire 18-block area to traffic. But you can visit the many art galleries any day. While you're in the area, there are plenty of fantastic murals in the Arts District and Fremont East District that you can look at for free.
Park West Gallery was started in New York City but has two locations in the Forum Shops at Caesars Palace. It showcases icons like Salvador Dali and Pablo Picasso alongside local artists, including "Rock Star of the Art World" Michael Godard and winners of the annual Made in Vegas art competition.

Centaur Art Galleries on Dean Martin Drive behind the Cosmopolitan is one of the oldest and largest art galleries in the US, with prints, paintings and sculptures covering 500 years, from the old masters to contemporary artists. We're talking about Rembrandt, Renoir, Monet, Picasso, Dali, Warhol and countless others.
Museums
Museums—including art galleries that showcase history or traveling collections rather than selling prints and artworks—generally cost money to visit in Vegas, and some of them are quite pricey. However, there are several that are either free or just a few dollars to enter, including some "only in Vegas" options.
Discounts and passes
If you want to visit a bunch of paid attractions and shows while still saving money, take a look at the Las Vegas Sightseeing Pass, which has DAY Pass or FLEX Pass options, or the Go City Las Vegas Pass, which has a basic Explorer or unlimited All-Inclusive version. Both companies let you either customize your vacation by choosing admission to the attractions you want to see, or going all-access during a time-limited period, depending on how many things you want to do and what your budget is. Either way, the passes are very cost-effective for what you get. And some include restaurant discounts as well.
You can also snag some deals on Las Vegas Direct or Vegas4Locals (and you don't have to be a local), with tickets for several comedy and/or magic shows coming in at under $30 each. If you'd rather buy tickets in person, check out the offerings at Tix4Tonight, which has three kiosk locations. You can get up to 50% off last-minute show tickets that haven't been sold for that night. The concierge desk at your hotel might be able to get you discounted show tickets as well.
Or, if you can resist high-pressure sales tactics, you could always accept the free show tickets offered by timeshare hosts at every resort property. Just be aware that you have to sit through a timeshare sales presentation, which can take up several hours of your valuable time (which is why they say there's no such thing as "free").
5.   Save on Dining
Las Vegas is a world-class dining destination, and you can easily blow your budget at one of the city's many 5-star restaurants. But as locals know, there are plenty of tricks to keep your Vegas food costs low. Here's how to get the best bang for your buck.
Go off-Strip
Going off-Strip is the best way to save money while dining out in Las Vegas. Nearly everything is cheaper when you go a few blocks east or west, although east is easier to get to because the I-15 freeway is to the west.
Take a lunch (or breakfast) break
Choosing to eat out for lunch instead of dinner usually saves you money because typically the meals are smaller. If you want to try an all-you-can-eat buffet, the brunch buffets are always priced lower than the dinner buffets.
Miracle Miles Shops at Planet Hollywood Resort & Casino has some of the best food prices on The Strip, for whatever reason. Probably because this property is designed to be more of a locals mall, so you get the insider deals here.
For example, Ocean One Bar and Grille has a lunch menu for $6 … meaning every single lunch item is the same low price, from sandwiches to steak or grilled salmon with veggies and mashed potatoes. They also have 3-for-1 cocktails all day, every day. And La Salsa Cantina has a breakfast special with two eggs, tortillas and potatoes for less than $5.
Casino Royale is a Best Western resort on The Strip with numerous cheap dining options and $3 bottled beer at the casino bar. They have an extremely popular foot-long hot dog for less than $3 in the food court, plus a 24/7 Denny's, a White Castle and an Outback Steakhouse.
Pro tip: if you notice a "labor surcharge" on your restaurant bill, typically around 5%, you can usually have it waived by simply asking the management.

Stock up on groceries
You don't need to eat out every time you're hungry. Stock up your motel fridge with premade snacks and meals from the supermarket, or go grocery shopping like at home to cook in your rental. While there aren't many grocery stores on The Strip, you can find Smith's, Vons and Albertsons a few miles east or west, and Whole Foods in Town Square, just south of the Las Vegas Sign. There are also convenience stores on The Strip and Downtown that sell the basics, and sometimes hot meals to go.
So yes, you really can enjoy a vacation to a great city like Las Vegas while still sticking to a budget. For added savings, be sure to take along a credit card that gives you points on your travel purchases, like the new Wander Card from Credit One Bank.