10 Tips for Winning Holiday Shopping in 2021
---
The holidays are here, and it's time to shop 'til you drop. Do you have a plan to navigate the unique circumstances of 2021?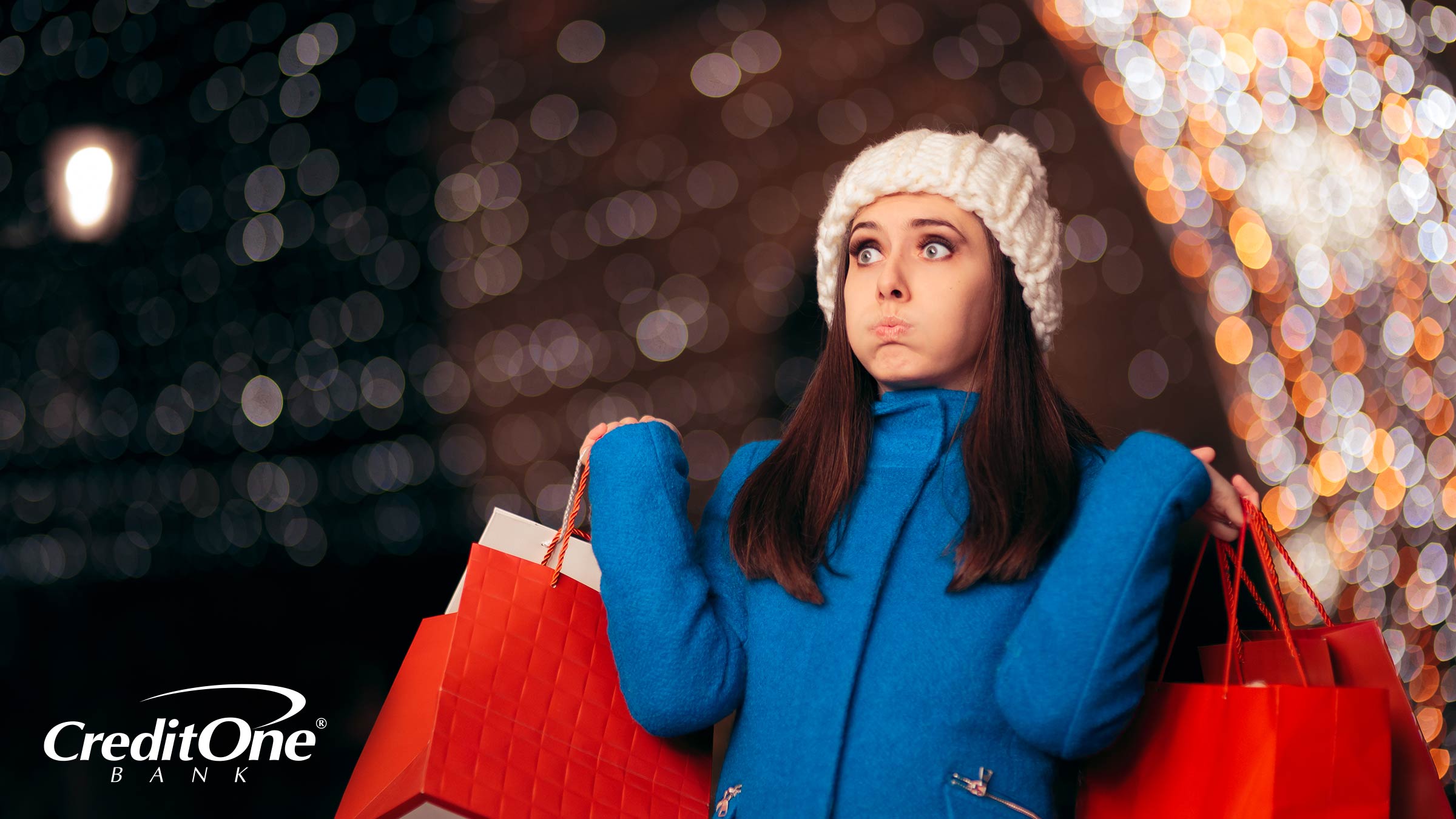 Despite cheerful songs about chestnuts roasting on open fires and it being the most wonderful time of the year, for many, the holidays are the most stressful time of the year. In fact, one survey of 2,000 adults revealed 88 percent of respondents found the holidays to be the most stressful time of the year. As far as what specifically stressed them out, 56 percent said it was the financial strain brought on by the holidays, and 48 percent said it was the added stress of finding and buying gifts for everyone.
Clearly, the thought of holiday shopping and busting budgets to purchase holiday gifts has many of us on edge. The bad news is that, with the pandemic, rising prices, falling inventory, and labor shortages in full effect, this holiday shopping season has the potential to be one of the more stressful ones in years.
The good news is that, with a little planning, foresight, and strategizing, you should be able to take care of your holiday shopping with a minimum of aggravation and keep your stress levels under control. Then you can put your shopping woes behind you and enjoy the holidays for what they're truly about—whatever that happens to be for you.
So, before you finalize your holiday shopping strategy, consider these tips:         
1. Start Early
If you haven't even thought about your holiday shopping yet, it's time to get the ball rolling. The 2021 season promises to be different from previous seasons in several ways, so sticking to tried-and-true strategies from previous years may not pay off this year.
If you've been paying any attention to the news, you've probably heard there's a plethora of cargo ships anchored off both the east and west coasts waiting to be unloaded, and there are major backlogs in busy U.S. ports. On top of that, thanks to the pandemic, there's a shortage of factory workers, truck drivers, distribution center employees, delivery drivers, retail workers, and more. This perfect storm of backlogs and shortages translates into longer delivery times and less inventory, which means those who order affected products first are more likely to get their products first—hopefully, in time for the holidays. 
If you wait too long to start your shopping, you may find yourself gift-wrapping pictures of presents you ordered and enclosing apologetic notes stating the actual presents will be arriving soon.   
2. Don't Rely Too Heavily on Black Friday and Cyber Monday
A survey by parcelLab and YouGov found that 50 percent of holiday shoppers plan to be done with their 2021 holiday shopping this year before November 29th, Cyber Monday. Waiting until Cyber Monday this year could mean being too late to get the items you want in time. What's more, because inventories are lower than usual, don't expect to see Black Friday and Cyber Monday deals quite as amazing as you may have in the past. When demand outstrips supply, retailers don't have to rely on discounts to move product. 
While there will certainly be deals to be had on these two goliath shopping days, you may be able to find deals nearly or as good earlier. Amazon, for example, is offering holiday savings well in advance of Black Friday or Cyber Monday, which are yours for the taking by visiting Amazon.com/epicdeals.
3. Be Flexible
Because of supply chain issues and inventory shortages, this year's hottest toys and other must-have gifts are almost certain to sell out quickly. And many retailers may not be able to replenish their shelves in time for the holidays. So, what's your plan if your shopping list was mostly comprised of these hot items and they're no longer available? Having a backup plan that includes products you'll likely be able to procure (no, not fruitcakes) could save the day. We're talking things virtually always in stock and on the shelves, like clothing.
You're also going to want to be flexible with your expectations on any deals you're hoping to find this holiday season. Overall prices are already higher than last year, and an expert quoted in this U.S. News article predicts you may pay 20 to 30 percent more this year than you did for the same goods last year, with electronics and imports seeing the steepest price increases. As mentioned, retailers already selling out their inventory at full price don't have a whole lot of incentive to mark down their prices, so deals on this season's hot items are probably going to be few and far between.   
Staying flexible on what to give and how much you're willing to spend could go a long way toward managing your holiday shopping stress.
4. Research and Track Major Purchases
If you're going big on a gift item—and there's enough availability to competitively shop—then spend some time doing your homework. Don't just purchase it from the first retailer you visit. Visit multiple retailers and compare prices and, if applicable, delivery schedules.
Checking back a bit later to see if there's been a price reduction could save you some money—so long as you don't wait too long to get the item in time for the holidays. Also, see if a retailer you're considering has a price-matching policy. If they do, then you may be able to get the best price and the most favorable shipping schedule from one retailer.
5. Utilize Promo Codes and Browser Extensions
If you're ready to pull the trigger on an online purchase, it only takes a moment to see if there's a promotional discount on that item with that retailer. You may be able to save a few bucks on your purchase or get free shipping simply by entering that code at checkout. Googling the name of the retailer plus "promo code" should yield instant results. The retailer's website may even have a promo code plastered prominently on their home page. 
There are also free shopping browser extensions, such as Honey, that automatically check to see if there are any promo codes or discounts associated with the item(s) you're about to buy. Even if you don't want one of these extensions on your browser all year, it may be worthwhile to add one for your holiday shopping. You can always delete it later.  
6. Go for Quality Over Quantity
My mother used to buy each of her children as many holiday gifts as she could with the amount she'd budgeted per child. While it was fun to have lots of gifts to open as a kid, my siblings and I would've preferred that she gave us each one quality gift that cost the same as a larger quantity of "lesser" gifts. With the exception of small children who want lots of gifts to open, many people also prefer quality to quantity when it comes to gifts.
The good news is that buying one gift is less work than shopping for multiple gifts. It may not save you any money, but it could save you time and frustration, especially if your plan is to randomly cruise crowded malls to find multiple gifts for everyone on your shopping list.   
7. Give the Same Gift
You've found the perfect sweater online for your father, and there's plenty of stock and enough time to receive it well before the holidays. Why not give the same sweater, albeit perhaps in a different color, to your uncle? Or your brother? It's a nice gift, you know you can get it in time, and you could take care of more than one person on your shopping list in one fell swoop.
Giving the same gift to multiple people could save you time and headaches. Plus, if you give the same thing to everyone on your list, no one will ever accuse you of favoritism!
8. Utilize Credit Card Rewards
Those credit card rewards you've been accruing over the course of the year can be worth their weight in gold come the holidays. If you've accrued rewards points, you may be able to redeem some or all of those points to help pay for holiday purchases. Amazon, for example, lets you redeem points from certain rewards credit cards to help pay for purchases made through their site. You may be able to redeem points for merchandise or gift cards from other retailers as well. Check the reward-redemption options for your particular credit card.
What's more, if you use a rewards credit card to purchase holiday gifts, so long as those purchases are eligible to earn rewards, you'll earn additional rewards that can be redeemed in the future. For example, if you have a cash back rewards card and you earn 5 percent cash back rewards on $1,000 in eligible holiday purchases, those purchases could earn you a $50 statement credit to help offset your holiday expenditures.  
9. Use Shopping Apps
There are lots of reasons to use a shopping app, including but not limited to speed, convenience, tracking, notifications, and even the fact that mobile apps can be more secure than websites. But the number one reason, according to a study by the business-to-business research firm Clutch, is that consumers are looking for deals and discounts exclusive to the app. So, depending on which shopping app you use, you may receive holiday shopping discounts or other perks not available anywhere else.
10.  Look for Ways to Save on Shipping
While some retailers may offer free shipping this holiday season, many will be passing along their increased shipping rates and rising costs to consumers. The United States Postal Service plans to increase its shipping rates starting October of 2021—just in time for the holidays—and FedEx and UPS will likely follow suit.
One obvious way to avoid paying steep shipping costs is to buy items in-store and take shipping out of the equation altogether. But many online retailers that may not offer free shipping directly to your door may still offer free shipping to one of their stores, through the process known as BOPIS (buy online, pick up in store). So, if you live near one of that retailer's stores, you may be able to save some money on shipping simply by having your order shipped to that store and making a quick run to retrieve your order.
Higher prices, less inventory, and supply-chain issues don't have to turn you into a scrooge this holiday season. By being proactive with your planning, expectations, and execution, you can take care of your shopping and be a part of the 12 percent of Americans out there who do not find the holidays the most stressful time of the year…at least until it's time to start stressing out about implementing your New Year's resolutions.