How a Credit Line Increase Could Help with the Holidays
---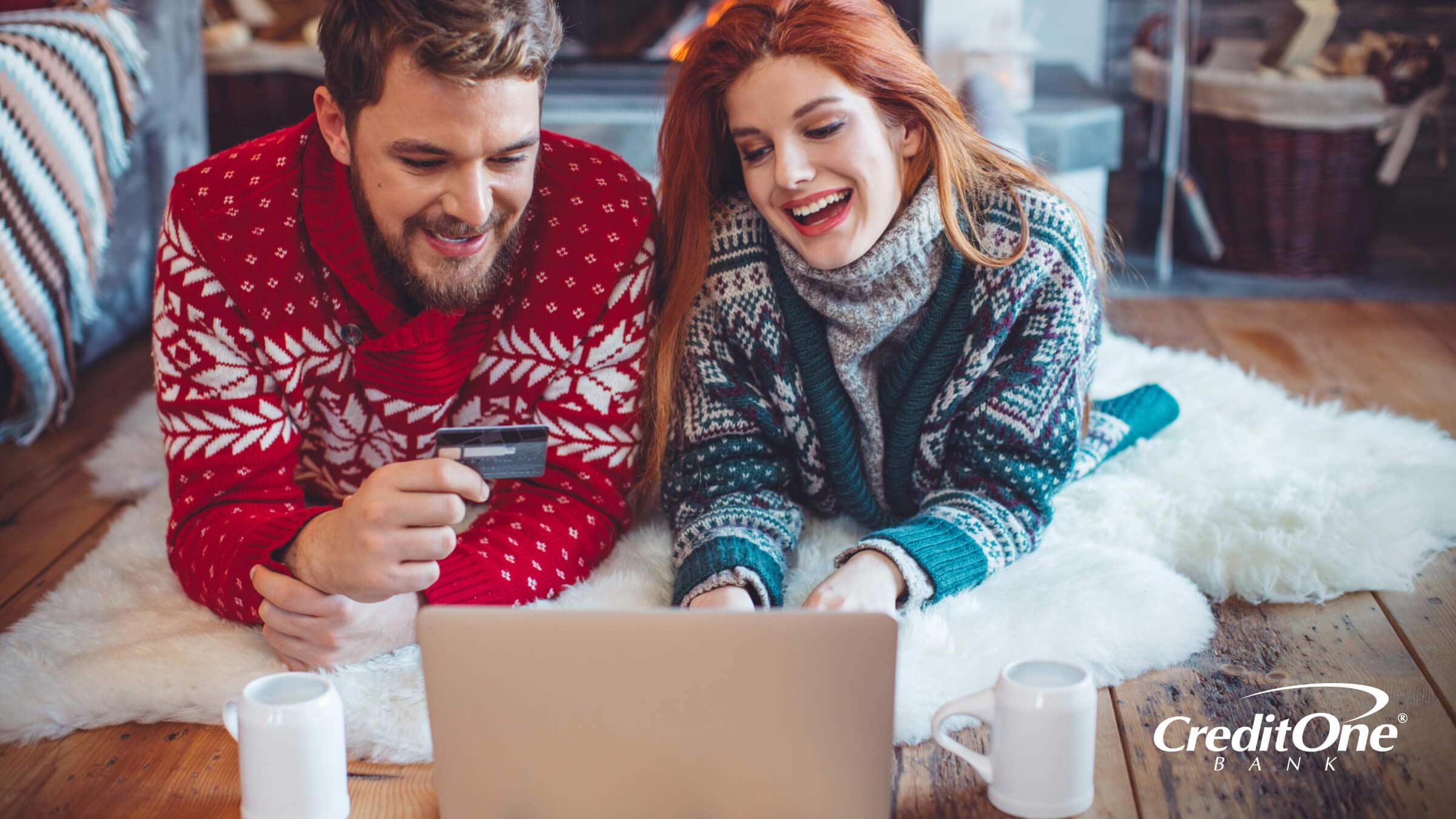 For many, the holiday season is all about giving. Giving gifts to loved ones, making donations to charities, giving time and any accumulated airline miles to visit friends and family, and giving away healthy chunks of our paychecks this time of year to make all of the above happen.
Well, there's one thing you may want to give yourself this holiday season that could make giving all of these other things a bit easier: a credit line increase on your credit card.
It's Actually Gotten, Not Given
To be clear, you can't just give yourself a credit line increase; it has to be granted by your credit card company. But you can give yourself permission to take advantage of an increased credit limit if you're eligible for one. You may not be eligible for any number of reasons—missed or late payments, you recently received an increase, derogatory information in your credit reports, you're currently utilizing too much of your available credit—to name just a few.
But if you've demonstrated responsible credit behavior by making consistent, on-time payments for a reasonable amount of time, are responsibly managing your other credit accounts, and you weren't recently granted a higher limit, you may be eligible for a credit line increase—even if you don't know it.

Some card-issuers, like Credit One Bank, review your account regularly and may notify you when you're eligible for a credit line increase. With other credit card companies, you may have to request one. This can typically be done over the phone or online and is generally no more complicated than updating your income information before being granted or denied a credit line increase. Depending on your card-issuer, there may or may not be a fee for increasing your credit limit.
Good for Gift Giving

A higher limit on your credit card allows you to purchase more—or more expensive—gifts than with a lower line of credit. If your card offers rewards, a higher credit line may also earn you more cash back, airline miles, points, or other perks on your holiday gift purchases.
Finances Feasts
The costs of serving a holiday meal, such as Thanksgiving dinner, can add up quickly, especially if you have a large family. If libations are a part of your celebration, which can help make that overly opinionated (obnoxious) uncle more tolerable at the dinner table, the bill can quickly skyrocket. Then there's food and beverages for holiday parties thrown and ingredients for all of the goodies those of you who bake create over the holidays.
A higher credit limit can help you cover these increased seasonal food costs. And if you have a rewards card that earns you cash back on groceries, like a Credit One Bank card, it could help offset any damage your food budget incurs over the holidays.
Tames Travel Travails

If you plan on hitting the road over the holidays, travel costs can pile up quicker than falling snowflakes in a freshly plowed driveway during a blizzard. A single airline ticket could eat up all or most of your available credit, depending on your credit limit and how much of it you're already using. And if you want to take advantage of online holiday travel deals, unless you have cash readily available in your bank account so you can use a debit card, you'll likely need a credit card—and enough available credit—to book an amazing deal.
A higher credit limit can be helpful in making ticket, hotel, rental car, and other travel purchases. And, once again, if your credit card offers rewards, you could earn bonuses on everything from Airline tickets to Zoo admissions during your holiday travels. Using a credit card may also provide you with other benefits, such as free travel insurance or supplemental rental car insurance, which you won't get using a debit card or cash.
Bonus: A Beneficial Bump

Even if you don't need a boost in purchasing power around the holidays a credit line increase provides, getting one could boost something else: your credit score. That's right, increasing the sum of the credit lines from all of your credit cards could lower your credit utilization ratio, an important mathematical formula used in determining your credit score. Lowering this ratio could result in a bump in your credit score, especially if you don't use your new higher credit limit to increase the outstanding balance on your credit card.
Which could make a nice little holiday gift to yourself.

More credit can be a useful tool anytime, but it can really help during the holidays, when many of us increase our spending. Like with any tool, you'll want to be careful not to abuse it. If you'll be tempted to overextend yourself and spend more than you're going to be able to pay back, then a credit line increase probably isn't for you.
But if you need an increase in purchasing power to get you through the holidays and have a solid plan to pay back your purchases, it may be time to look into a credit line increase now. Before the holidays sneak up on us, as they tend to do every year.