10 Ways to Give Back on a Budget
---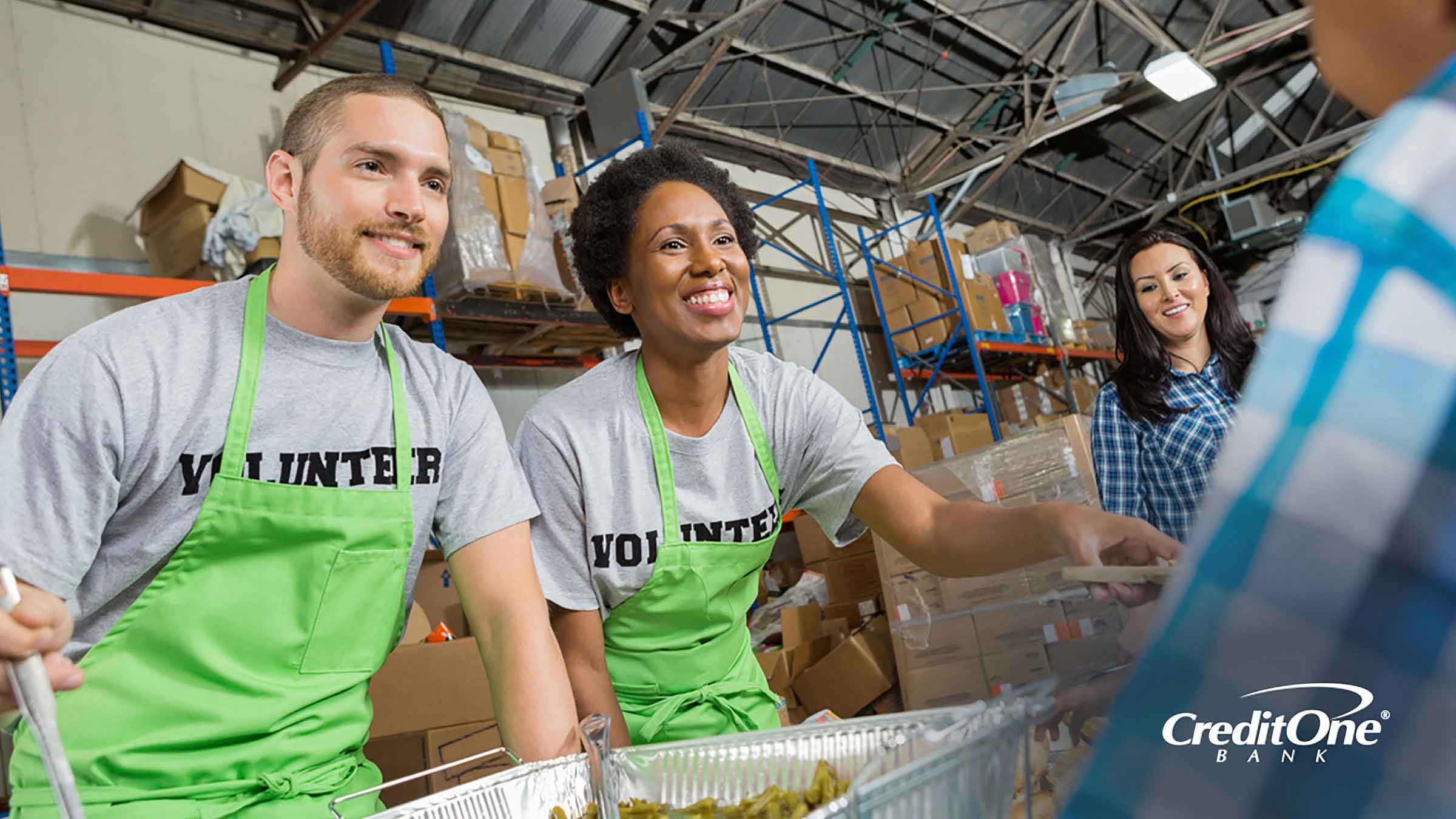 Giving back isn't just reserved for the holiday season. Charitable organizations rely on donations year-round. So, if you want to contribute but don't have a ton of extra cash lying around, that doesn't mean you can't help. There are other ways to support your favorite charitable organizations besides donating money. Here are 10 ideas to help you get started.
1.  Donate Gently Used Goods

Let's face it, many of us have more stuff than we need, use, or even want. You may not have stacks of spare cash you can afford to give away, but chances are you do possess some spare clothes, shoes, toys, or household items lying around that you're willing to part with. Taking the time to go through your closets, drawers, garage, shed, or any other spaces where clutter accumulates could result in a nice cache of items to donate to charitable organizations in your community.
If you're going through your closet, trying to decide whether you can part with an article of clothing, a good rule of thumb is, if you haven't worn something in a year, go ahead and donate it. And if it no longer fits you or you never much liked it in the first place, why even waste time deciding if you should hold on to it? Donate away.
2.  Have a Yard or Garage Sale

Is your favorite charitable organization really only interested in cash donations? No problem. Instead of donating items you no longer use, need, or want, turn them into cold, hard cash with a yard or garage sale. Then donate the money you earn from the sale. You may even be able to move more merchandise if you make it known the proceeds are going to charity. And that hardcore yard-sale negotiator looking to score a sweet deal may be less inclined to haggle over 50 cents if they know the money is going to a good cause.  
3.  Organize a Drive

No one said you have to do it all on your own. Consider getting family, friends, neighbors, and other members of the community involved. Team up with a charity in your area to organize a book, clothing, food or school supply drive. Ask local schools and businesses if you can set up donation stations in their buildings. Be sure to publicize the drive so people know when it's happening and where they can drop off supplies. Pick up supplies from the collection areas and deliver them to the organization(s) you're working with.  
4.  Ask for Donations
Many businesses have budgets for charitable giving. If you're officially working with a charity in your area, consider asking local businesses to make a monetary or in-kind donation to support the organization. The donations you collect can either be given directly to the organization or you can use them as prizes for a fundraising event, such as a silent auction, and the money raised from the event can be donated to the charity.
5.  Volunteer Your Time
Many organizations look to add volunteers to their roster on a regular basis. Pick a cause that's close to your heart, then find an organization that supports your cause and get in touch with the volunteer coordinator to see if they need more volunteers. Here are some types of organizations you might consider: animal shelters, food pantries, hospitals, retirement homes, libraries, women and children's shelters and literacy programs.
Still not sure where to lend a hand? Check out websites like VolunteerMatch to find the best volunteer opportunities near you.
6.  Put Your Skills to Work
Are you a marketing whiz? A master event planner? Skilled with a jigsaw, hammer, or paintbrush? If you have special skills an organization can use to further their mission, offer them up—pro-bono, of course—to a charity that needs help.
7.  Give Back With Everyday Purchases

Passive giving programs like Amazon Smile and iGive make donations to charity when you purchase items through their programs. Look for similar programs in stores where you shop frequently or through online services to give back simply by making everyday purchases.
8.  Take Advantage of Corporate Gift-Matching Programs

Even if you can only afford to make a small monetary donation, every little bit helps. If your employer has a gift-matching program, you can make your donation go further simply by completing the necessary paperwork. These programs work just how they sound: you make a donation, and your employer kicks in a match. It's up to the employer how much they match, but if it's a one-to-one match, every donation you make can double in size.
9.  Walk, Run or Bike for a Cause

Consider signing up to participate in a race that raises money for a specific cause, such as the March of Dimes or Leukemia and Lymphoma Society. Participants are typically asked to raise a certain amount of money, but you don't have to come up with all the money yourself. Instead, collect pledges from family, friends, neighbors, and co-workers. You might be surprised at how much money you raise when you let people know what you're doing.
10.  Recycle

Do you have old electronics lying around the house? Consider donating them to an organization that will recycle them and give them to low-income or high-risk populations. A variety of charitable organizations accept donations of electronic devices, including laptops and cell phones. Just be sure to erase any personal information stored on your device before donating it.
Money may currently be scarce in your life, but there doesn't have to be a shortage of creativity, which costs nothing. Put your creativity to work looking for low- or no-cost ways to give back to those in need in your community.