6 Common Credit Reporting Errors & How to Fix Them
---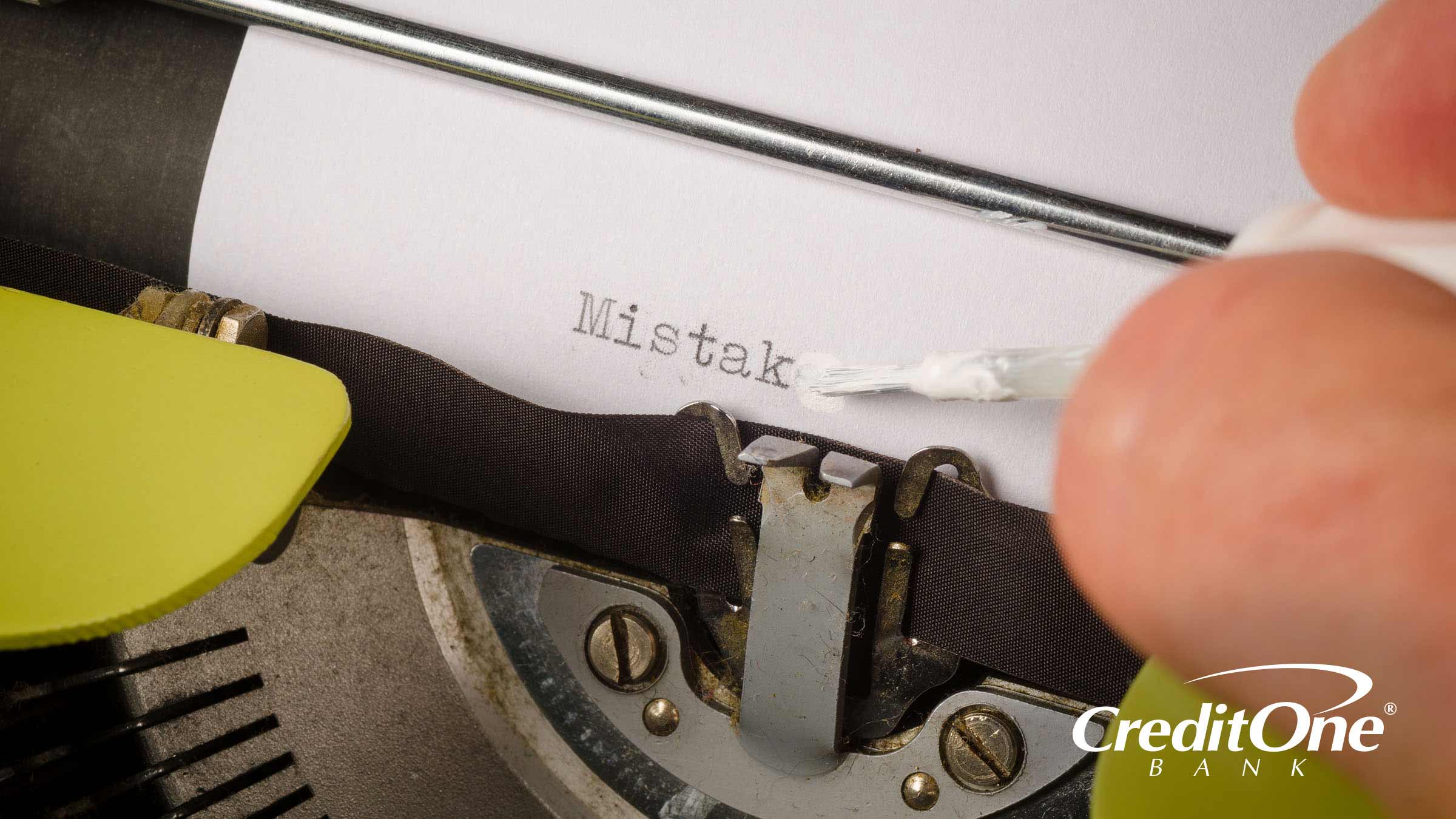 Your credit history is a key factor used by creditors to make lending decisions. But banks, mortgage companies, credit card issuers, and other financial institutions aren't the only organizations that review your credit reports. Your credit history may also be used to make insurance, employment, and even rental application decisions.
With so much at stake, it's important to ensure the information in your credit report is complete and accurate. Under the Fair Credit Reporting Act, you're entitled to receive a free copy of your credit reports from each of the three major credit reporting agencies—Equifax®, Experian®, and TransUnion®—every year. You can request yours at www.annualcreditreport.com.
Regularly monitoring your credit reports won't prevent errors from occurring, but it could alert you to mistakes so you can take steps to resolve them. Here are six common credit reporting errors you may encounter—and what you can do to hopefully fix them.

1. Duplicate Accounts
Each credit account (tradeline) you have should only be listed on your credit reports once. But sometimes accounts get listed multiple times. Accounts that are reported more than once may make it look like you have more debt and a higher credit utilization ratio than you really do.
2. Outdated Negative Information

Most derogatory information—including delinquencies, charge-offs, judgments, lawsuits, repossessions, short sales, and foreclosures—typically stays on your credit report for seven years. Bankruptcies remain for 7-10 years, depending on the type. If you have negative information on your credit report that's older than this, it should probably be removed—unless it falls into the category where there's no time limit on reporting. Per the FTC, "There is no time limit on reporting: information about criminal convictions; information reported in response to your application for a job that pays more than $75,000 a year; and information reported because you've applied for more than $150,000 worth of credit or life insurance."
3. Incorrect Account Information

Your payment history, the length of your credit history, and your credit utilization ratio are some of the factors used to calculate your credit score. If the account information on your credit reports is inaccurate, it can impact these factors, which can affect your score. Here are a few common account errors to watch out for:
Closed accounts reporting as open
Accounts that are current but are incorrectly being reported as delinquent
Accounts reflecting an incorrect credit limit
Accounts showing incorrect balance information
Accounts with an incorrect "account opening" date
4. Accounts From an Ex-Spouse
If you and your ex-spouse had joint credit accounts while you were married, you'll want to take steps to remove your name from these accounts so any subsequent debt he/she incurs doesn't impact your credit. Also review your credit reports to make sure that new accounts your spouse opens after your divorce is final don't show up on your credit reports by mistake.
5. Inaccurate Personal Information
If your name, address, phone number, or employment information is misspelled or inaccurate, it could be a clerical error. But it may also be a sign that your account has been mixed up with someone else's. Regardless of the reason, inaccurate identification information that appears on your credit report should be corrected.
6. Accounts That Don't Belong to You
If there are accounts on your credit reports that you didn't open, that's a major red flag. The account of someone with a similar name may have mistakenly been included on your reports. Or it could be a sign that you've been a victim of identity theft. If you think your identity has been stolen, consider placing a security freeze on your credit reports to help prevent new, fraudulent accounts from being opened in your name.
How to Resolve Errors on Your Credit Reports
To dispute an error on your credit reports, write to the credit reporting agencies and the company that reported the information. Check out this FTC sample dispute letter for credit reporting agencies and this one for information providers to help you get started. Explain which information you're disputing, include copies of documents that support your position, and ask that the inaccurate information be removed from your credit reports.
The credit reporting agencies will investigate your claim—unless they believe it's frivolous—and report their findings to you in writing, typically within 30 days. If the investigation doesn't resolve the dispute to your satisfaction, you may ask that a copy of the dispute be included with your credit file.

Monitoring your credit reports and disputing inaccurate information if it arises takes time. But it's time well-spent to keep your credit reports accurate and your credit score a good barometer of your credit behavior.