Can You Pay Tuition with a Credit Card?
---
Using a credit card may sound like a convenient way to pay for your college tuition, but you want to weigh both the risks and the rewards before doing so. Read on to learn more.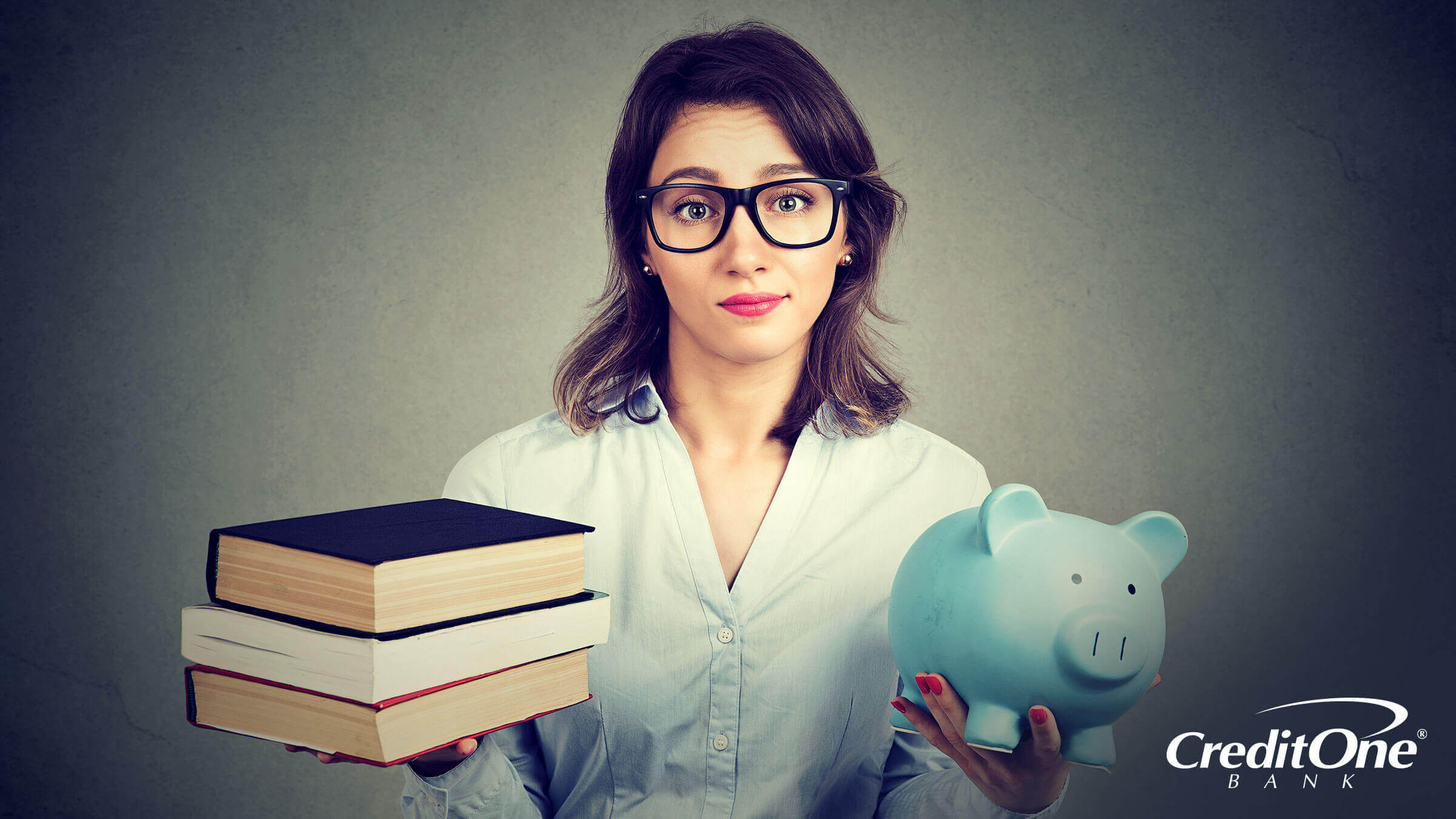 Going to college can be one of the most exciting times in your life—you learn new things, meet new people, and find new independence. Unfortunately, it comes with a new set of bills too. College tuition isn't cheap and paying for it can be difficult.
From student loans to scholarships to having a college savings account, there are several ways to pay for college tuition. Some colleges may even let you pay using a credit card. However, assuming you have a high enough credit limit to do so, there are some things you may want to consider before paying for your schooling with your card.
Does it Cost More Money to Make College Payments with a Credit Card?
Before paying with a credit card, consider the potential extra costs that doing so may bring along with it. Tuition is expensive enough as it is—and you may be adding to that cost by using a credit card.
One potential additional cost are the fees your school may charge for using a credit card. Before swiping your trusty card, you may want to call your university's finance office and—once confirming that they do in fact accept credit cards—ask if they charge an additional fee for doing so.
Another potential added cost of using a credit card to pay your tuition is the accrual of interest if you don't pay off the balance each month.
Will Paying for College with a Card Hurt Your Credit?
Paying your college tuition with a credit card can also come with some risks to your credit.
One way to hurt your credit score is by missing a payment. Making timely payments is one of the most important things you can do to build a good credit score. So, reverse that if you miss a payment. Even missing one payment can put a dent in your score.
Charging tuition on a credit card can also impact your credit utilization ratio (CUR). Experts recommend keeping your CUR below 30%. If paying for tuition on your card bumps your CUR above that 30%, your credit score will likely suffer.
Benefits of Paying for College with a Credit Card
One benefit of paying your tuition with a credit card are the rewards you can earn. Whether your card gives you points, miles, or cash back rewards, charging a large amount—such as college tuition—can potentially earn you an equally large number of rewards.
Another potential benefit is if your card has a 0% introductory rate. If you are able to pay off your tuition balance within that zero-interest timeframe, as opposed to spending more money if you had a student loan with an interest rate.
Risks of Paying for College with a Credit Card
There are some definite risks to paying for college tuition with a credit card.
As mentioned above—from missing a payment to raising your CUR—there are multiple ways for your credit score to take a hit if you use a card to pay for college tuition.
Also mentioned above, another risk of using a card is that—through fees and interest—you may wind up paying more than had you used other payment methods.
Conclusion
Sure, paying your college tuition with a credit card is possible—depending on the university—but you want to weigh the risks and rewards before you do so.
While there is a potential to earn a decent amount of rewards, there are also several potential risks, ranging from paying more through fees and interest to harming your credit score. So be sure to think it through and know the pros and cons before using your card to pay for your schooling.
If you are looking for a new credit card—perhaps to see if using one makes more sense than another form of payment (such as a student loan), or to build credit while at school—Credit One Bank offers a wide spectrum of credit cards that may meet your needs. There's even a quiz to find the perfect card for you.