How Many Credit Cards Are Too Many?
---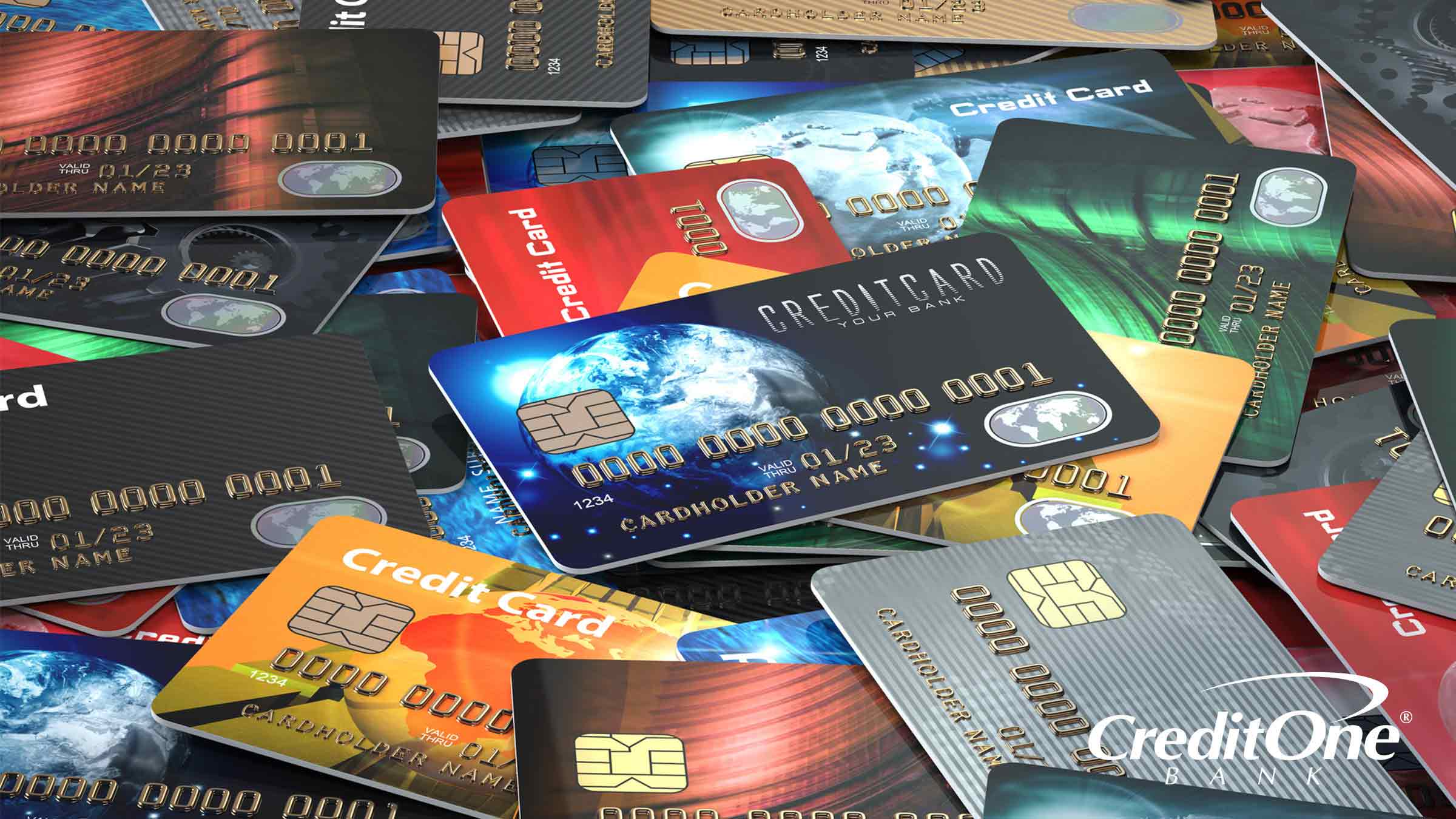 Credit cards can increase your purchasing power. Just one credit card can give card members a convenient way to buy big-ticket items, cover emergency expenses, and pay for vacations without tapping into their checking or savings accounts. Multiply that power by three, and it might seem excessive. But not to everyone.
Americans own an average of three credit cards per person, according to Experian®, one of the three main national credit reporting agencies. The largest collection of valid credit cards by a consumer, according to Guinness World Records, is 1,562 cards, a record held by a man in China.

There are numerous reasons to have more than one credit card in your wallet. Owners of multiple credit cards might choose cards to match their lifestyle, budget, or financial goals. But is it possible to have too much of a good thing? And if so, how many credit cards are "too many"? While there's no ideal number that applies to every financial situation, there are some general guidelines to help determine when you're nearing your personal credit card threshold.
Let's first examine several upsides and potential downsides of having multiple credit cards.
Benefits of Multiple Credit Cards
You've got a backup card. If you come across a merchant that doesn't accept credit cards from one network (Visa®, Mastercard®, American Express®), if you possess a card that uses a different network, you may still be able to make your purchase on credit. And if your credit card should be lost, stolen, or closed for suspected fraudulent activity, having a backup or two won't relegate you to using cash or a debit card until you get a replacement credit card.


The opportunity to earn more rewards. By having more than one rewards credit card, you increase the number of opportunities to earn cash back, points, airline miles, and more, depending on the card. For example, you may encounter certain retailers that don't accept your main rewards credit card. If you have a second rewards card that they do accept, you can still earn rewards on your purchase.


Meet specific goals with rewards. Because credit card rewards vary with each card, card members may use a credit card to achieve a particular goal or target. For example, using a travel rewards card as the primary credit card for a set period can help save on upcoming holiday travel expenses. Depending on program details, miles or points earned from purchases could pay for airline tickets, car rentals, hotel stays, or more.


Turn your passions into perks. With a co-branded credit card that reflects your interests, you can express your personality while also potentially earning exclusive benefits. For example, racing fans can use the Credit One Bank NASCAR® Visa to let the world know they love NASCAR and receive exclusive cash back rewards on purchases made at the NASCAR shop and enjoy exclusive deals, discounts, and experiences designed specifically for NASCAR fans.


Monitor your expenses. Assigning one credit card to a household expense category, such as groceries or gas, can help identify overspending. Card members can monitor their credit card accounts to review and track spending patterns and determine if budget adjustments are necessary.


Separate personal from business spending. Designating a credit card for business expenses is a good way to keep track of deductible purchases. A clear record of business expenses may also make tax filing less complicated. Credit card statements can support business record keeping and expense-management systems.
Potential Downsides of Having Multiple Credit Cards
Continuous payment tracking. Juggling multiple credit card accounts can lead to missed or late payments of account balances and due dates. Close monitoring may be necessary to stay on top of things. Even one late payment can negatively affect credit scores.


Higher debt-to-income ratio. Card members planning to buy a home while maintaining multiple credit cards might want to consider paying them off or reducing balances before submitting a mortgage loan application. Lenders compare the amount of debt, i.e., account balances, with gross income to calculate a debt-to-income (DTI) ratio. If a DTI is too high and exceeds the lender's underwriting policy threshold, it can hurt the applicant's chances of securing the loan.


Increased Opportunities to Overspend. Multiple credit cards give card members more purchasing power because of more available credit. If one card is at or near its credit limit, it's tempting to turn to another credit card to make additional purchases without considering monthly budget constraints. If spending restraint is not exercised, unpaid balances compounded with interest can quickly snowball.
You Might Have Too Many Credit Cards If:
Late payments are becoming the norm. A series of late payments might be due to disorganization, but it could also be the result of not having enough funds to pay your bills. Evaluate your bill-payment system and your budget if late payments become an issue.


Your credit score is on the decline. If the balance on one or more of your credit cards is close to its credit limit, your credit score may suffer. Credit utilization, the amount of available credit compared to your credit limit, is one factor used in establishing credit scores. Higher credit utilization rates are associated with lower credit scores.


Minimum monthly payments are straining your budget. The higher the credit card account balance, the larger the minimum required monthly payment. Review your last six credit card statements. Are the minimum required payments increasing each month, making it harder to pay your other bills? If so, the number of credit cards you own might be more of a financial burden than you realize. You may need help to pay down debt to prevent further damage to your credit health.
The maximum number of credit cards you should own will largely depend on your means and financial goals. A cookie-cutter approach to credit cards isn't realistic since it ignores individual lifestyle and monetary needs. Bottom line: responsible credit card users recognize when to pass on the credit card offers that aren't beneficial to achieving their overall financial goals.
Ready to increase your credit card count? See if you Pre-Qualify for a Credit One Bank credit card in less than a minute—without harming your credit score.