Rebuilding Credit After Financial Issues
---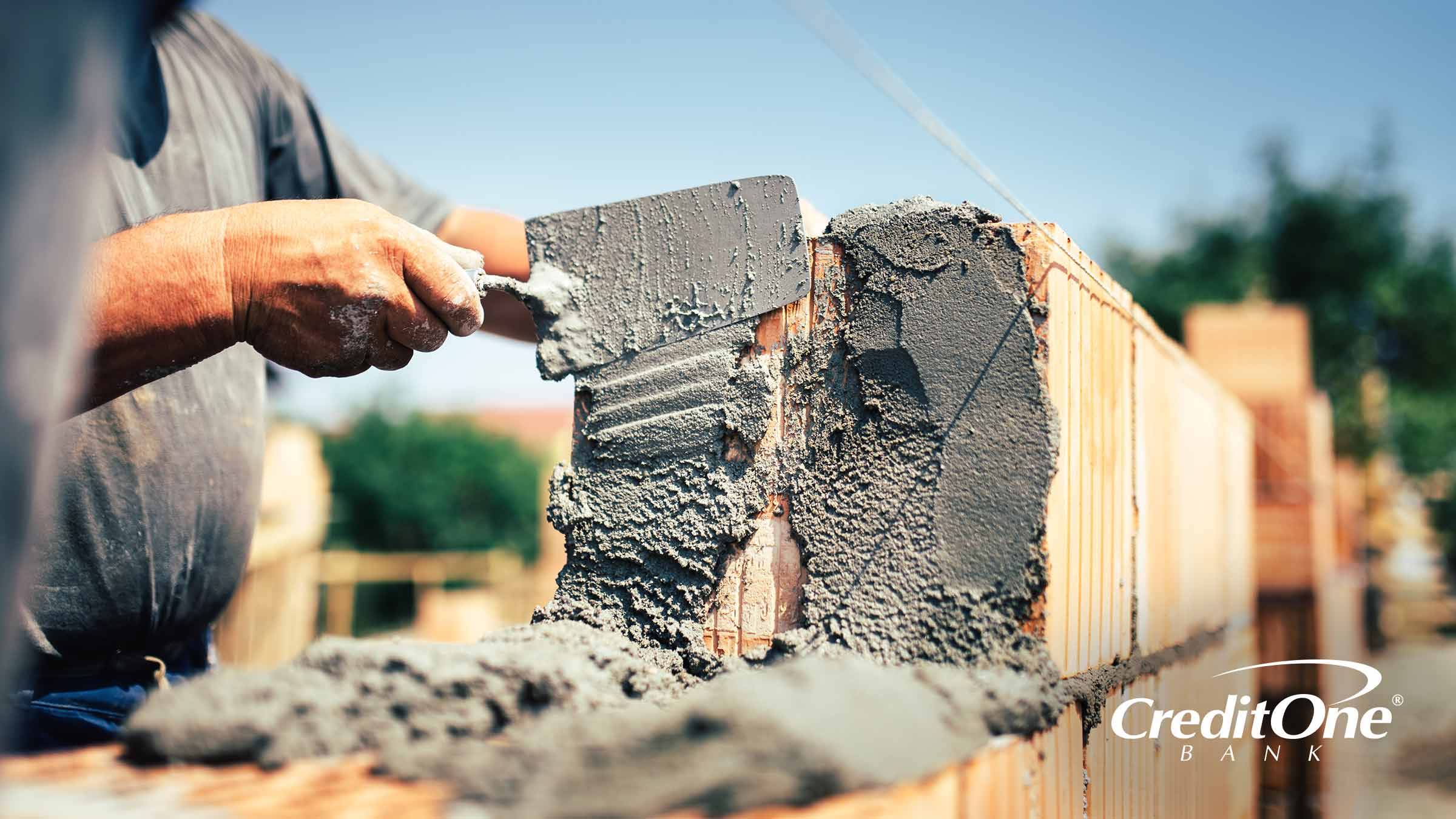 Whether it's a job loss because of the coronavirus, serious injury, unexpected illness, or another of life's many curveballs that can come your way, a financial setback can occur at any time. Oftentimes when you least expect it. And, if you're struggling to pay your bills, your credit could take a hit along with your finances.
If you've experienced financial difficulties that have negatively affected your credit, and you're ready to take steps to start rebuilding your credit, here are some tips that could help get you back on track. Even if you're doing fine or you've been mostly unaffected financially by the events of the past year, keep these tips in your back pocket. The only constant in life is change, so you never know when you might need them.
Pay Your Bills on Time, Every Time
Your bill-paying history is one of the most important factors used to calculate your credit score. If you've been struggling to pay your bills on time, it's important to get back on track as soon as possible. If you've accumulated credit card debt while trying to make ends meet and you can't pay your balance in full each month, do your best to pay at least the minimum amount due. Paying at least the minimum due should keep your account current, which should prevent it from being reported to any of the three major consumer credit bureaus as past due.   
Paying only the minimum payment will take you longer to pay off your balance and likely cost you more in interest, but if it's the best you can do, it's better than missing a payment altogether. But it's important to formulate a plan to pay off the rest of your balance owed, and you'll need to pay more than the minimum to do that in a timely fashion. If you don't, it could take months or even years to pay down your balance, and you'll end up paying more in interest.
Stay on Top of What's in Your Credit Reports
Credit reporting mistakes are not uncommon and could negatively affect your credit score. If you discover inaccurate information, it's important to take steps to resolve it as quickly as possible. You don't want your credit score to reflect potentially negative information that isn't true.
Through April of 2021, you can get free weekly reports online at www.annualcreditreport.com from each of the three major credit bureaus—Experian®, Equifax®, and TransUnion®. After April, the Fair Credit Reporting Act allows you to receive one free report from each of the agencies every year.
Apply for New Credit Sparingly
When you apply for new credit, it typically generates what's known as a "hard inquiry" on your credit report(s), which generally lowers your credit score by a few points. Rather than applying for multiple credit cards and hoping you get approved for one of them, instead consider first seeing if you pre-qualify for a credit card with a card issuer.
Many credit card issuers allow you to see if you pre-qualify for one of their credit cards by entering some basic information. They then do a soft inquiry—which does not affect your credit score—to see if you're likely to qualify for one of their credit cards. While this doesn't guarantee you a credit card, it does let you know if that card issuer has a credit card for which you're likely to be approved. If they do, and you want it, then you'll need to apply for the card and, at that point, a hard inquiry will likely be made.
Become an Authorized User on Someone Else's Credit Card
When you become an authorized user, you have permission to use someone else's credit to make purchases, but you're not the primary account holder. Some—but not all—credit card companies report account activity so that it appears in the authorized user's credit report as well and helps them build a credit history.
If someone you know, who has good credit, is willing to add you to their account as an authorized user, it may help improve your credit. But watch out, because the flip side is also true. If the primary account holder has bad credit or starts exercising poor credit-management skills, like making late payments, and the card issuer reports account activity so it appears in your credit reports as well, it could negatively affect your credit.
Apply for a Secured Credit Card
Getting an unsecured credit card or loan can be tough if you don't have good credit. But some credit card issuers also offer secured cards, which are designed to help people build or rebuild credit. Unlike unsecured credit cards, secured credit cards typically require you to make a cash deposit as collateral. Should you default on the credit card, the card issuer may then be able to use some or all of the cash deposit to recoup any potential losses it incurs.  
Otherwise, a secured credit card works similarly to an unsecured card. You can use it to make purchases, up to your credit limit, and then you're responsible for making at least the minimum payment due each month. Your activity on the account is typically reported to one or all three of the major credit bureaus, so consistent, on-time payments may help you build or improve your credit score over time. Be aware that less-than-positive behavior with the card—late or missed payments, high credit utilization, and more—could also hurt your credit score. So be sure to use a secured credit card responsibly.
As you start taking steps to rebuild your credit, remember that it probably won't happen overnight. Like any form of rebuilding, re-establishing credit and growing our credit score is a process. So, take it one day at a time and try not to be too hard on yourself.