How to Improve Your Credit Score - 5 Quick Methods
---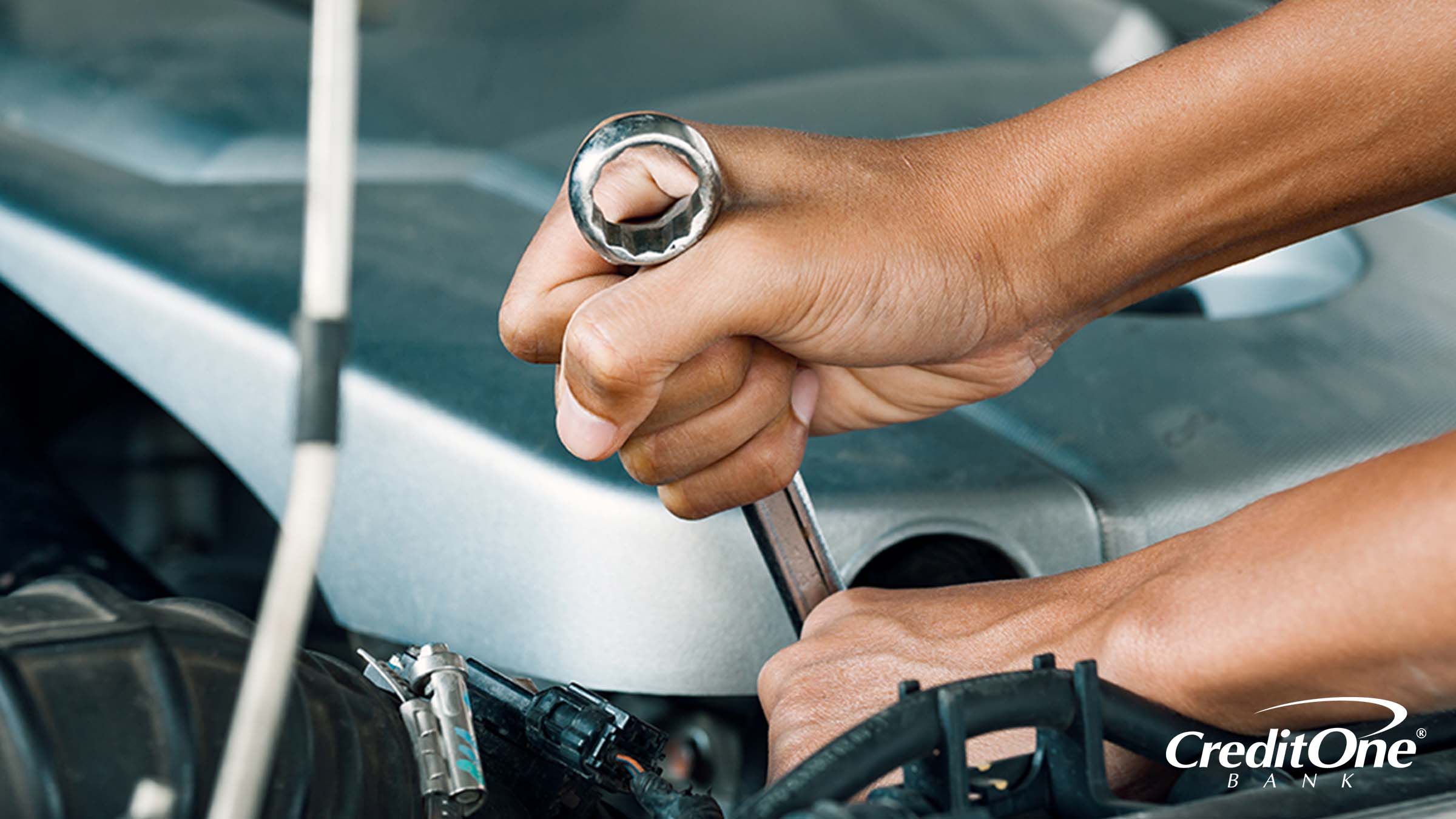 So you're looking to increase your credit score—preferably sooner rather than later.
Maybe you've recently been declined for credit. Or perhaps you're hoping for better terms on an auto or home loan. Or maybe you've resolved to drive your credit score up this year and you want to come out of the blocks strong.
 
Whatever your reasons, you are to be commended. Better credit is definitely something worth working for. A higher credit score may open more doors for you and could save you thousands of dollars over the course of your lifetime.

Like most things worth having, there are no shortcuts to better credit. Establishing and maintaining healthy credit takes time and is a lifetime commitment. But even a journey of 1,000 miles begins with a single step, and fortunately some steps can yield bigger initial returns in boosting your credit score than others on your quest for better credit. Here are five you may want to try:
1. Review Your Credit Reports & Dispute Any Inaccuracies
Your credit score is based on what's in your credit reports, so if they contain any inaccurate derogatory information, it may be lower than it should be. Credit report inaccuracies are not that uncommon, either. A 2012 FTC study found that one in four consumers found errors in their credit reports that could affect their credit score.

Luckily, checking your credit reports is easy—and free! Federal law entitles you to one free copy of each of your three major credit reports annually. To get yours, all you have to do is visit annualcreditreport.com. You can get all three at once, or you can stagger them throughout the year.
If you find any inaccuracies, even if they're seemingly inconsequential, you're going to want to dispute them. This infographic describes the dispute process, and each of the credit reporting agencies also has instructions on how to dispute errors on their websites.
Credit reporting agencies generally have 30 days to investigate your dispute and remove any information proven to be inaccurate. They are required to notify you of their finding within five days of completing their investigation.
2. Pay Down Your Debt
This one is easier said than done, but it's one of the most important things you can do to improve your credit score, both short and long term. That's because how much you owe on revolving credit accounts (credit cards) plays a critical role in determining your Credit Utilization Ratio (CUR), a mathematical equation that determines up to 30% of your credit score.

The less you owe on your credit cards in relation to your credit lines, the lower your CUR will be. A lower CUR could, in turn, contribute to raising your credit score. And the only way to owe less on your credit cards is to pay down outstanding balances while reining in spending with them.
3. Don't Apply for Any New Credit
While additional credit, which increases your total available credit, could contribute toward lowering your CUR, which is good for a credit score, you're probably going to want to hold off on applying for more credit until after you get your credit score where you want it. That's because every time you apply for credit, the company with which you apply conducts a hard inquiry to your credit report, and a hard inquiry can lower your credit score by as much as five points.

One exception is when you check to see if you "pre‐qualify" for a credit card offer, such as on Credit One Bank's See If You Pre‐Qualify webpage. This counts as a soft inquiry and will not affect your credit score. It's important to note that checking your own credit reports is also considered a soft inquiry and will not lower your credit score. So don't skip Step #1 because you're afraid it might lower your score. It won't.
4. Don't Close Existing Credit Cards
You may think it's a good idea to close existing credit card accounts so you won't be tempted to use them and drive up your debt levels. Well, there are two reasons why this may not be such a good idea.

The first has to do with your Credit Utilization Ratio again. If you close existing credit card accounts, their credit lines no longer contribute to your total available credit, which could raise your CUR. And, as you now know, a higher CUR can lower a credit score.
The second reason has to do with the average age of your credit accounts, which contributes 15% toward calculating your credit score. If any of the accounts you close is an older account, it could substantially lower the average age of your credit card accounts, which may in turn lower your credit score.
It's usually better to leave existing accounts open; just don't use them to make purchases. However, if they're older accounts with zero balances that haven't been used in some time, you may want to use them for small purchases periodically—which you should then pay in full to keep down outstanding balances—in order to prevent card issuers from closing these accounts for non‐use.
5. Become an Authorized User on Someone Else's Account
This can be a good move if you don't have much, or any, credit history to speak of. As an authorized user on another person's account, you may be able to build a credit history, which should help increase your credit score, so long as that history is positive. That's because any activity on that account—even if it's not yours—could be reflected on your credit report.

But there are a couple of things to consider before being added as an authorized user to someone else's account.
First, not all credit card companies relay account activity to the credit reporting agencies to be reflected on an authorized user's credit reports. Credit One Bank, for example, only reports account activity that gets posted in an authorized user's credit reports if the authorized user is the primary card member's spouse. So, if your reason for becoming an authorized user is to build credit history, make sure account activity will actually be reflected on your credit reports.
Second, if account activity will be reflected on your credit reports, that means all activity, positive and negative, so make sure the primary card member manages that account responsibly before becoming an authorized user on it. You don't want to be associated with an account that's going to reflect negative activity on your credit reports, because that's not going to help you on your journey to better credit.
Following these suggestions could help you to see a bump in your credit score relatively soon. Just how soon depends on you. Then it's up to you to keep the momentum going by doing things like consistently making payments on time and effectively managing your debt levels.