6 Sensible Ways to Save on Back-to-School Shopping
---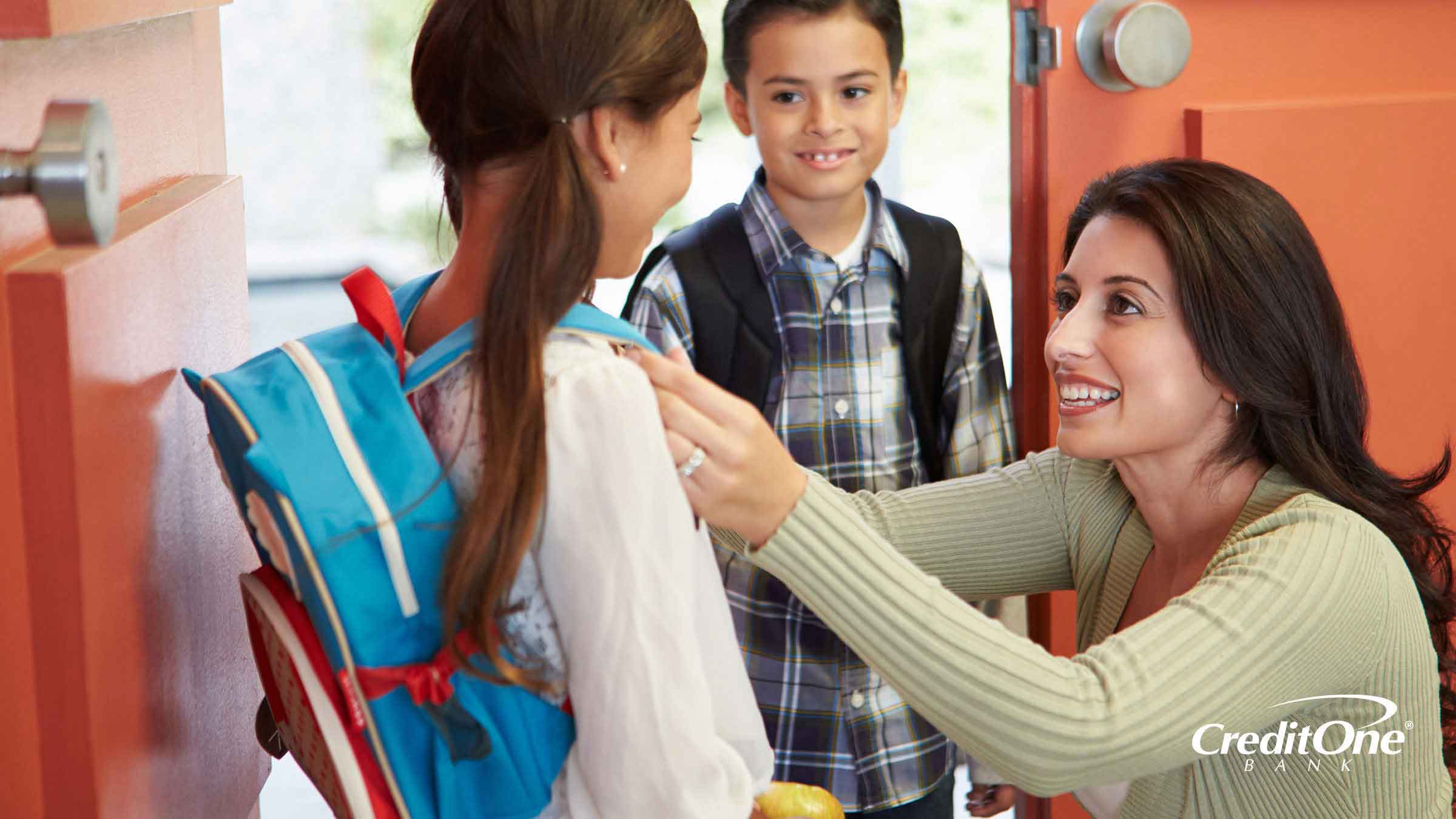 A good education is priceless—but it can also be pricey. From notebooks and notepads to books and backpacks to the perfect first-day-of-school outfit, annual back-to-school shopping for supplies can quickly snowball into an unexpected budget-breaker. Fortunately, school supplies are also one of the educational costs you have the most control over. Here are six ways to send your students off to the classroom prepared and in style without busting your budget:


1. Do Your Homework
Make like a student yourself and complete a quick assignment before you actually begin shopping. Get your kids involved and have them help you generate a list of everything they'll need for school: clothes/uniforms, books, supplies, etc. Once you have an accurate list, compare it to items you already own in order to zero in on exactly which items you'll need to purchase.
Taking an accurate inventory of what you already own can also save you money in other ways. Got tons of clothing your kids won't wear anymore or grade-specific supplies that are no longer useful to them? Swap with friends or sell what you can to offset this year's supply costs. Or make a donation to your school or a local charity to help others in need and possibly receive a charitable-donation deduction on your taxes.


2. Crunch the Numbers
Little things like pencils, paper, and other traditional supplies aren't major investments, but when combined with big-ticket school supplies and apparel, costs can quickly add up. According to the National Retail Federation, families spent an average of $673.57 per K-12 student in 2016. So before you hit any stores or start shopping online, do the math and compare the costs of necessary items on your list (see Tip #1) so you know what to expect prior to making any purchases.


3. Develop an Educated Budget
After you've clearly identified which school supplies to buy and roughly what they should cost, set a firm spending limit. Say "no" to flimsy items that won't last and overly trendy items that will be out of style in a few months. Say "yes" to timeless, well-made clothing and supplies that will last most of the school year—or at least until your kids outgrow them. If you're tempted to splurge on any extra items while shopping, keep in mind that additional costs are likely to pop up from projects and other events once school begins, so resolve to stick to your budget.
If your kids are old enough to work and earn their own money, consider having them contribute toward some of their school supplies. It will help teach them the value of money and the importance of budgeting for necessities, a real-life lesson they won't necessarily learn in the classroom.


4. Shop Intelligently
The key to finding the best back-to-school savings is to think and act differently by shopping smart, not hard like most of the other frenzied shoppers just looking to check items off of their lists. Set yourself apart by foregoing traditional retailers and shopping at thrift or dollar stores instead. Or, if online shopping is your thing, spend some time searching for the best deals—and don't forget to look for promo codes before hitting the "place order" button at checkout.
Many retailers offer limited-time back-to-school deals, so stay on top of opportunities for savings by keeping an eye out for coupons and sales in the mail, and make sure you're following popular retailers via email and social media to snag exclusive online-only deals. The number of sales can be overwhelming; focus on getting the best price for the most expensive items on your list first (electronics, backpacks, clothing, etc.).
If your children need to get textbooks or other resource books for class not provided by their school, remember that the exact same information is inside a used book. In fact, some of the key information covered in exams may already be highlighted. Check out websites that rent used books or offer free ebooks for even greater savings.


5. Be Tardy…or Early
One sage strategy for saving money on school supplies is to wait until after the back-to-school rush has died down and peak prices have dropped—sort of the same theory as buying holiday decorations for next year a day or two after this year's Christmas, Halloween, July 4th, etc. Or you can go the other direction and shop early. For example, many states that charge sales tax participate in tax-free shopping days; they're typically during the summer months before school begins, so be sure to mark your calendar and save a few bucks in taxes.


6. Use the Right Resources
Just as some resources are better than others for doing school assignments, the same holds true when it comes to financing your back-to-school shopping. Using a credit card offers several benefits over cash. The first is recordkeeping. A great way to accurately budget for back-to-school shopping is to review what you bought and how much you spent the previous year by studying your old credit card statements. Past statements are usually easily accessible online and often go back a year or more.
Another advantage of using a credit card is that you can earn rewards on eligible purchases using a cash back card. This can really help on back-to-school buys, especially if your kids go to private school or college and you can charge their tuition—or even just a portion of it—to your credit card.


Getting your kids geared up and properly outfitted to go back to school can be a challenge, but with a little homework and educated behavior, you can make the process a lot more efficient and affordable.
Interested in more ways to shop smart as you make your back-to-school purchases? Learn how to prevent credit card fraud with some common-sense ways to keep your information safe, and how EMV chip cards offer additional protection.