Can You Buy a Car with a Credit Card?
---
Ever wondered if you can buy a car with a credit card? Read on to learn about the pros and cons of doing so, plus some alternative ways to buy that sweet new ride.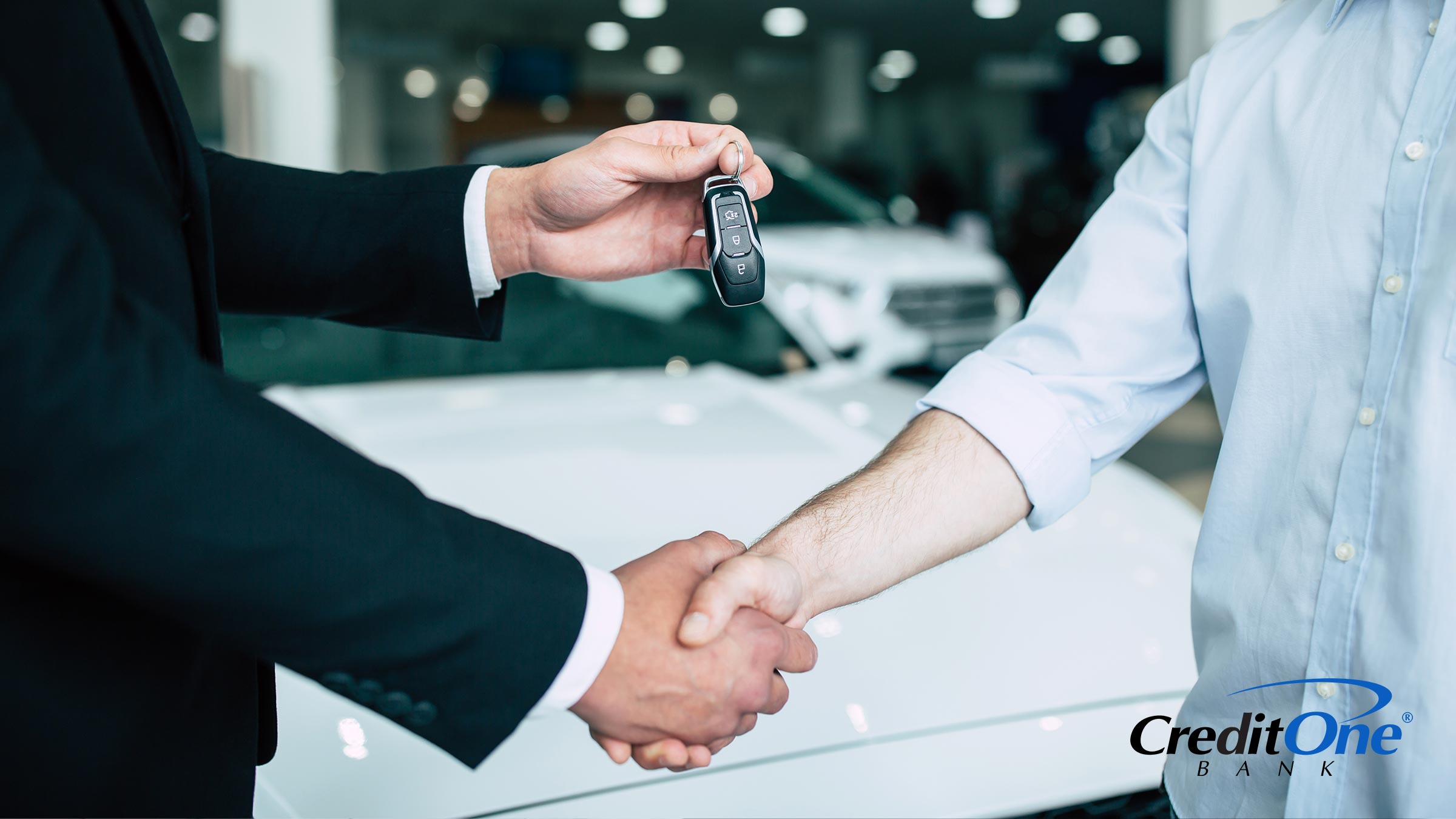 Can you buy a car with a credit card?
Yes, you can buy a car with a credit card. While it may not be the most conventional way to buy a car—and can come with some risks—if your credit limit is high enough, and the car dealership allows it, technically it can be done. Depending on the card used, you may be able to earn some serious rewards in the process.
Do car dealerships let you use credit cards?
Some may let you pay for your entire car purchase with a credit card, while others may let you use a credit card to pay for a portion of it, such as a down payment. Some car dealers, on the other hand, will not allow you to buy a car with a credit card at all since they likely incur significant transaction fees for processing the payment.
If you do find a car dealership that will allow you to use a credit card, here are considerations to keep in mind.
Notify the credit card issuer beforehand
It's a good idea to notify your credit card issuer before you make any substantial purchases on your credit card. Letting the company know will help you avoid potential issues such as a declined transaction as a result of unusual card activity that can hold up the purchase.
Do you have a high enough credit limit?
Paying for a car—even if it's just a down payment—requires a substantial amount of money. So, if you're going to use a credit card to do so, it's important to ensure you have a high enough credit limit first.
Is it a smart idea to use a credit card to purchase a car?
As with most things in life, there are both pros and cons.
The pros primarily lie with the rewards one can reap through the purchase. Depending on the card used, you may be able to accrue a ton of points, cash back rewards, or miles on a $30,000+ car purchase. Some credit cards may offer a sign-up incentive offering a large amount of points, miles, or cashback when you charge a certain amount of money in a specific amount of time. Another pro is, if you can pay your balance in full during your card's grace period, you will avoid interest on the purchase.
And then there are the cons.
Say you do find a dealer that allows you to use a credit card to purchase a car, there are some potential drawbacks to doing so.
One potential drawback is interest. Unless you can pay off your balance during your credit card's grace period—or if you have a new card with a 0% interest introductory rate and you're able to pay it off in that promotional timeframe—you're going to pay interest. And the interest on a credit card is typically much higher than that of a car loan, which means the total cost is likely going to be more than a car loan.
Another potential drawback is the impact it may have on your credit score. Putting a massive purchase on a credit card may raise your credit utilization ratio, which could cause your credit score to go down.
You'll also want to ask if there are any convenience or other fees that will be added to your bill, either by the car dealership or credit card issuer.
Four ways to purchase a car without a credit card
Luckily, there are alternative ways to purchase a car besides using a credit card.
Car financing: While car loans typically have lower interest rates than credit cards do, several factors determine the rate you get, including your credit score—the higher your credit score, the better the rate that you'll probably receive.
Save up cash: If you have the funds to pull it off, buying a car with cash can be beneficial in helping you stick to a budget since you can only spend what you've got available to you.
Get a co-signer: When a co-signer applies for a loan with you, you get to use their credit history to your benefit. As a co-signer, they take on joint responsibility for the loan, along with making any payments if you can't. A co-signer with good credit may help you obtain financing for a new car and a better interest rate.
Consider a less expensive vehicle: Considering a less expensive vehicle may open more options for you to choose from, as well as fit better within your budget. This may mean selecting a different model or brand of car, picking a car with fewer upgrades, or purchasing a used vehicle instead of new one.
Final thoughts on buying a car with a credit card
Buying a car is a big life moment—there's nothing quite like that new car smell. It's also one of the larger purchases you will ever make, so how you pay for those new wheels should be given extra consideration.
With that said, if you are considering buying a car (or even making a down payment) with a credit card, think about the pros and cons first. While getting a massive amount of rewards points sounds great, there are also some potential drawbacks to consider, including paying more in interest and fees (compared to a standard car loan), as well as the potential impact on your credit score. The good news is, if using a credit card to buy a car isn't for you, there are several alternative ways to get the deal done.