How Long Does a Late Payment Stay in Your Credit Reports?
---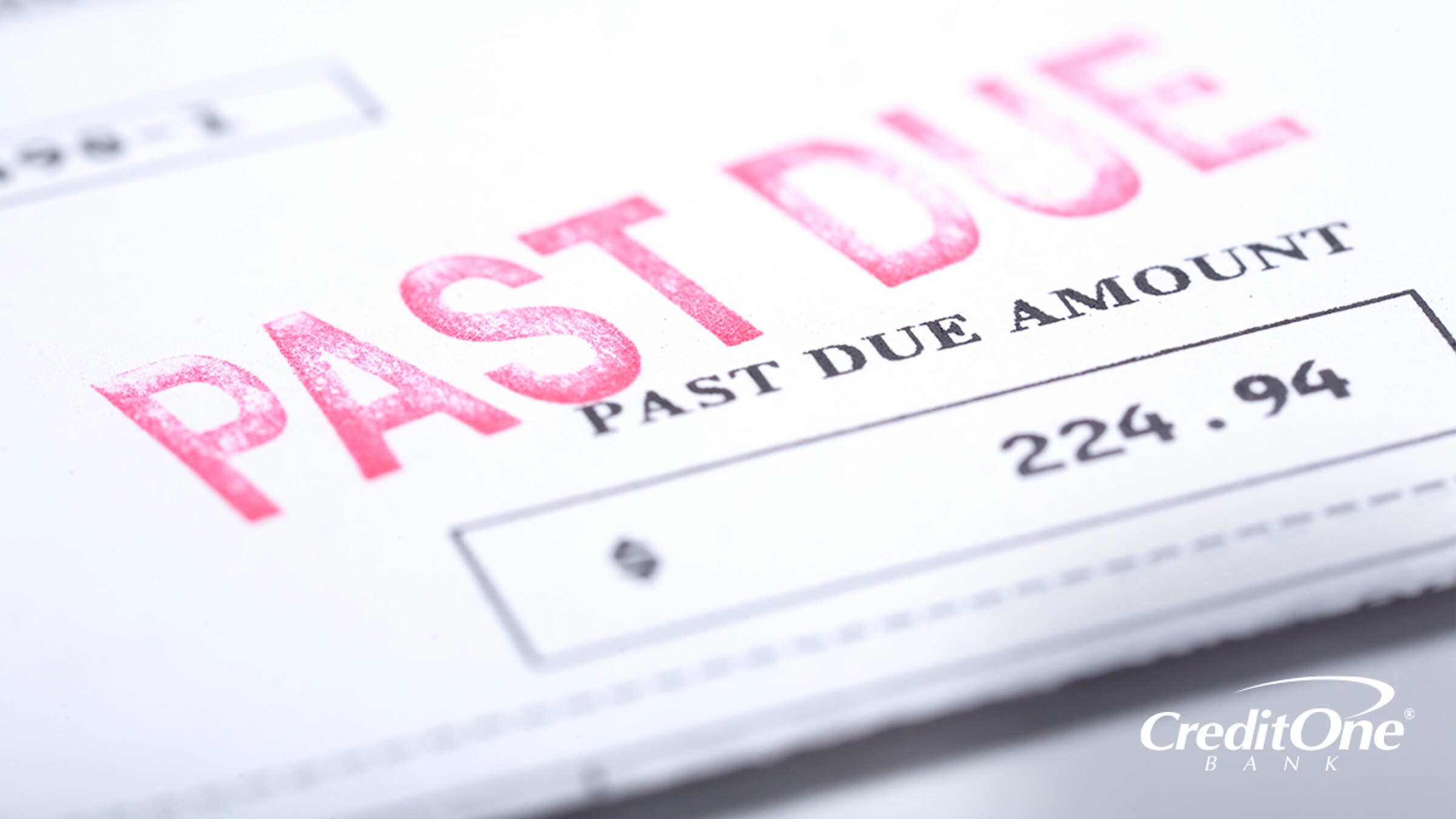 Many of us have done it. It may have been a simple oversight and we just forgot to take care of it on time. Or perhaps times were tough and we didn't have the money. But, no matter what the reason for missing a payment or making a late payment on your credit card, there are typically repercussions. In fact, a single late payment of no more than 30 days late on your credit card could lower your credit score by as much as 100 points.  
What qualifies as a late credit card payment?
Technically, any payment that isn't received by your credit card issuer by the payment due date, or any applicable grace period, is considered late. Any payment that's received on time but is for less than the minimum amount due is also considered a missed payment—unless that payment is part of multiple payments made before the due date and the sum of those payments is equal to at least the minimum amount due.
For the purpose of this article, we're talking primarily about credit card payments that are 30 days or more past due, because credit card issuers typically don't report late payments to one or more of the three major consumer credit bureaus until they are at least 30 days past due. And some card issuers don't report late payments until they're 60 days past due. So, while your payment is technically late if it didn't arrive by its due date, the good news is that it may not show up in any of your consumer credit reports if the credit card issuer receives your payment before their reporting cut-off date.
How long does a late credit card payment stay in your credit report(s)?
Typically, a late credit card payment that gets reported to any or all of the three major credit bureaus can stay in your credit report(s) for up to seven years from the date of the original delinquency. Even if you make up for a missed payment the very next billing cycle and bring your account current, that missed payment usually continues to be reflected in your credit report(s). That's because credit reports are designed to do just what their name implies—report your credit. So, even if you immediately make up for a late payment, the payment was still late and should technically be documented in your credit report(s).
But "technically" is the operative word. Because, as we'll discuss in a moment, a late payment doesn't have to stay in your credit reports for seven years. But first, while we're on the subject of how long late payments stay in credit reports, other events like charge-offs and bankruptcies also stay in your credit report(s) for varying amounts of time.
Is it possible to get a late payment removed from your credit report(s)?
Yes, it is possible to get a late credit card payment removed from your credit reports. But whether or not it's probable depends on the circumstances of the late payment, your actions, and how willing your credit card issuer is to work with you. While there's no guarantee you'll be successful in removing a late payment from your credit report(s), there are a few things you can try, including but not limited to:   
Dispute the Late Payment. If you think a late payment in your credit report(s) is inaccurate or an error, then you may want to dispute it to attempt to get it removed. There is a high-level formal dispute process you may want to follow. If the late payment in question truly is a reporting error, disputing it is typically your best first step to take. But, if you know that you were, in fact, responsible for making the late payment appearing in your credit report(s), disputing it probably won't result in getting it removed. In that case, you're probably better off trying one of these other steps.
Negotiate with Your Credit Card Company. This can be a tricky situation—especially if your credit card issuer has nothing to gain by removing an accurate report of a late payment. However, if you still owe your card issuer money, you may be able to convince them to remove any late-payment information in exchange for paying them some or all of the amount you owe them—especially if your account is on the verge of being written off and sold to a collection agency. But it's ultimately up to the credit card company as to whether or not they agree to remove any late-payment information. If you are successful in getting them to agree to do so, you're probably going to want to get that agreement in writing from them.
"Write" a Goodwill "Letter." First off, a goodwill letter does not have to be a letter or even be in in written form. It can be in the form of a phone call, an email, or even a text. Basically, a goodwill letter is a request from you to your credit card issuer asking them to remove late-payment information. While you are technically negotiating with them to remove late-payment information, you really don't have anything to offer them. Other than the promise that it won't happen again, of course. With a goodwill letter, you're admitting to the late payment and appealing to your creditor to remove the information out of their goodwill.
Be aware that your credit card company is under no obligation whatsoever to remove late-payment information if it's accurate. In fact, if too many creditors agreed to remove accurate late-payment information from credit reports out of goodwill, credit reports would not be as valuable in helping creditors determine the creditworthiness of potential borrowers. So, if you're asking your credit card issuer to remove accurate late-payment information, having a good reason that will hopefully resonate with the person on the other end of the "letter"—getting laid off, a death in the family, an illness, a divorce, etc.—could go a long way toward making it happen.
You're also more likely to be successful if you've been a good card member over the years and have rarely, or never (before this one time), been late with a payment. Being polite, courteous, and even appropriately humble in your tone will likely also contribute to increasing your odds of success. So, if you're going to appeal to your credit card issuer's goodwill, try to be pleasant.  
One final point: If you call in to your card issuer and your request to remove a late payment is initially turned down by a customer service representative, consider escalating your request by asking to speak with a supervisor or manager. The representative you're speaking with may not have the authority to do what you're asking.
Not sure how to get started with a goodwill letter? Check out these tips.
A late or missed credit card payment can be stressful and do damage to your credit score. But it's not the end of the world and could even serve as a wake-up call to be more diligent about ensuring your future payments are received on time, every time.
Interested in staying on top of your payments and minimizing the chances of missing another credit card payment? Consider automating your finances, setting up account alerts, or utilizing your credit card company's mobile app.