Sustainable Travel and Vacation Ideas
---
Traveling is great, but not if it destroys the planet or its people. Luckily, with the right planning, you can take a more sustainable vacation that lessens your negative impact on the environment and the economy.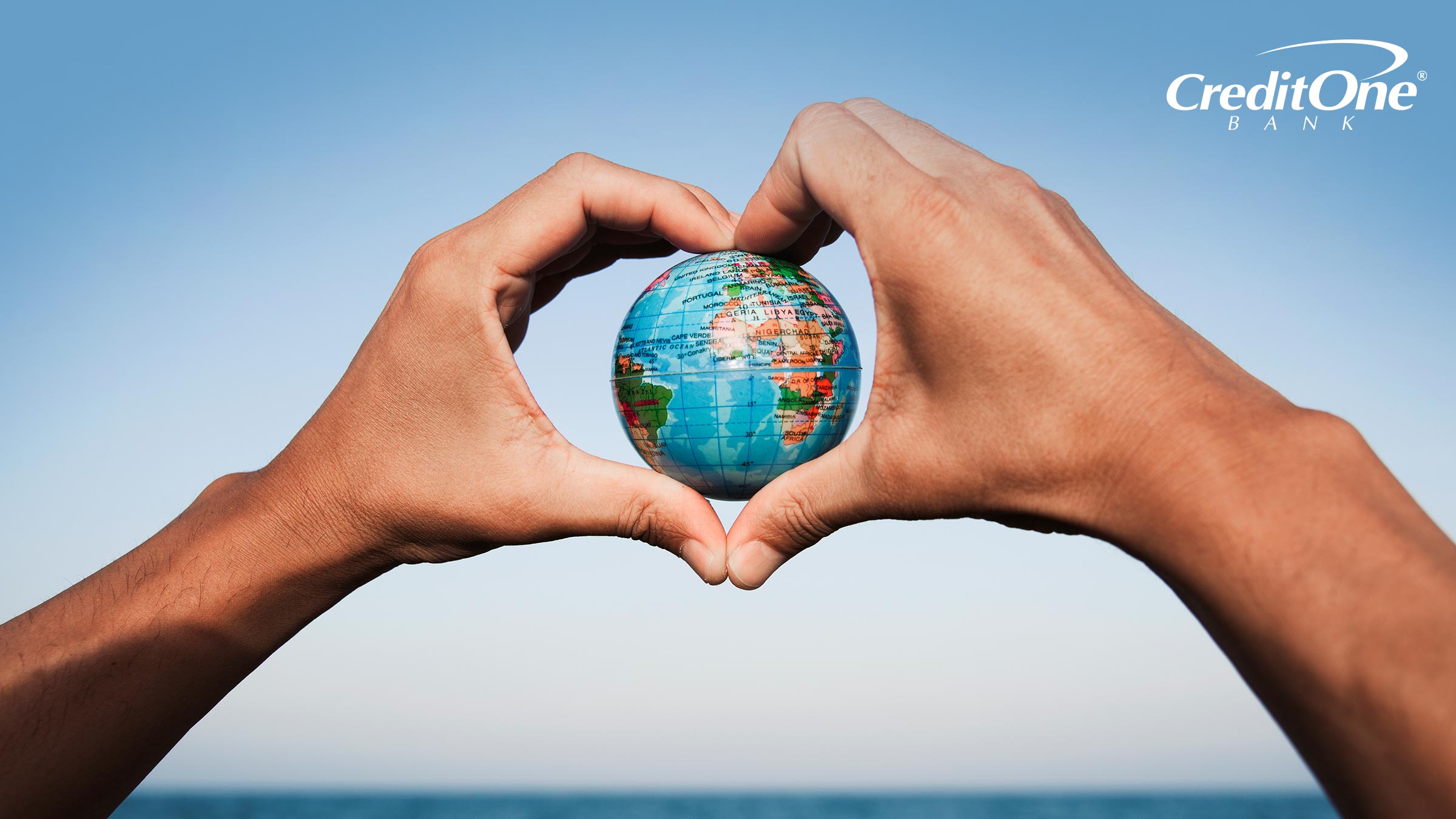 Having fun on vacation is crucial for your personal well-being, but it just isn't enough anymore. Thanks to overcrowding and an increase in greenhouse gas emissions, over 80% of global travelers surveyed in 2022 said sustainable tourism was important. Also known as ecotourism or green tourism, sustainable travel is about making choices that protect the planet, its economic development, and the people who live on it.
Taking a sustainable vacation means being environmentally conscious. It also means respecting the locals by conserving their community while helping to ensure long-term economic growth. Doing your part would include picking up after yourself, quietly observing wildlife from a distance, and supporting local shops, restaurants, tour guides, arts and entertainment.
Why Is Sustainable Travel Important?
Generally speaking, travel is not good for the environment. Tourism causes about 8% of global carbon emissions, and that number is growing at a faster rate than emissions from manufacturing or construction. But visiting other communities and natural habitats is good for raising awareness on issues, because you're more likely to care about what you experience firsthand. So the key, as with almost anything, is striking a balance between the two. 
Sustainability is a growing consideration for consumers, especially among younger generations. So as members of Gen Z (born between 1997 and 2012) grow older and make more purchasing decisions, their tendency to value eco-friendly products and sustainable practices has an expanding impact on consumer trends. And of course, that includes travel and tourism.
Today's youth have a valid concern about the future of our planet because they have to live on it longer. But while it may not be top of mind for older generations, we all need to think about the earth's delicate ecosystem and how it supports human life. Unfortunately, with air pollution causing 7 million premature deaths each year and two truckloads of plastic dumped into the ocean every minute, there's not a lot of time to waste (no pun intended).
Planning Sustainable Vacations
As with any vacation, planning ahead of time makes it much easier to travel on a budget. But specifically planning a sustainable vacation takes a bit more forethought. The general idea here is less negative impact and more positive influence on the well-being of the destination community and its environment.
This can include visiting less popular destinations, going to protected areas like national parks, avoiding single-use plastics, and conserving water and energy where you're staying. You can also offset your travel carbon footprint by calculating your trip's impact and investing the equivalent amount in carbon credits that support eco-conscious projects. For example, a round-trip flight from New York to Las Vegas produces 1.1 metric tons of CO2 per person, which costs about $18 to offset.
Staycations
The most sustainable travel is probably no travel — in other words, a staycation instead of a vacation. That usually means booking a local hotel room or home rental and taking in the entertainment, attractions and landmarks in your own city. By reducing travel and supporting your own community you're lessening the environmental impact that transportation normally has. And by seeing your hometown through a tourist's eyes, you get a new appreciation for it. As a bonus, staycations also usually cost less than destination vacations.
Sustainable Travel Destinations
If you really want to see the world, you can choose a sustainable travel destination, which requires considering several factors. If you pick a place with protected wildlife areas, a focus on renewable energy, or where you can walk or bike to attractions and venues, you'll go a long way toward making your vacation sustainable. There are also a number of worldwide destinations pre-vetted as highly sustainable places to visit, like Costa Rica, Scotland, New Zealand, Barbados, and San Diego, California.
Visit Locally-Run Destinations
Wherever you decide to take your vacation, make an effort to visit local businesses and attractions in the area. Not only does this reduce your carbon footprint by eliminating unnecessary travel, but it also keeps your money in that community so it can contribute to building an even more attractive tourist experience. In addition, smaller local establishments are often more eco-friendly than large-scale chain outlets, since they need less infrastructure and energy to operate efficiently.
Take Sustainable Transportation
Whether we're talking about getting to your destination or getting around once you're there, choosing sustainable transportation is the best way to reduce your impact on the environment.
Getting there
Airplanes and conventional cars and trucks have the biggest impact on the environment, so try to use more efficient transportation, like a train or electric vehicle (EV) to get to your destination. If traveling by rail, electric trains are cleaner than diesel. And even buses are better than gas-powered cars, since they carry many people at once — like giant-sized carpools.
Getting around
Once you're at your vacation destination, you still need to get from place to place. Walking or riding a bike are the most eco-friendly options, and many cities now have bicycle rental programs. These options also let you see the city's beauty and experience its attractions at a leisurely pace. Next best is electric-powered public transit like streetcars, light-rail trains and subways. If you need to rent a car, choose an EV or hybrid for lower carbon emissions.
Make Use of Credit Card Rewards To Save Money
Using a credit card while on vacation won't make your trip more sustainable, but it could make it more affordable. If you use a card with a rewards program — especially a travel rewards credit card — you can earn points or cash back on eligible purchases. And cards that offer higher rewards on travel categories make sustainable travel easier and more cost-effective. In addition, properly using (and paying off) your card is a good way to build credit.
Don't overlook the power of traveling paperless. It's beneficial for the environment, as well as more convenient for you. From boarding passes and emails to credit card receipts and even maps, going digital puts everything you need in the palm of your hand without wasting trees by printing it all out. Be sure to think through your future vacation plans so we can all work together to make the world a better place.
And if you're looking for a travel rewards credit card that offers paperless statement options, as well as points on travel-related categories, see if you pre-qualify for the Credit One Bank Wander® Card.