Tips for Healing Yourself (and Your Finances) After Divorce
---
The end of a marriage is always tough, no matter how amicable the split may be. Unfortunately, almost half of all marriages in the United States end in divorce.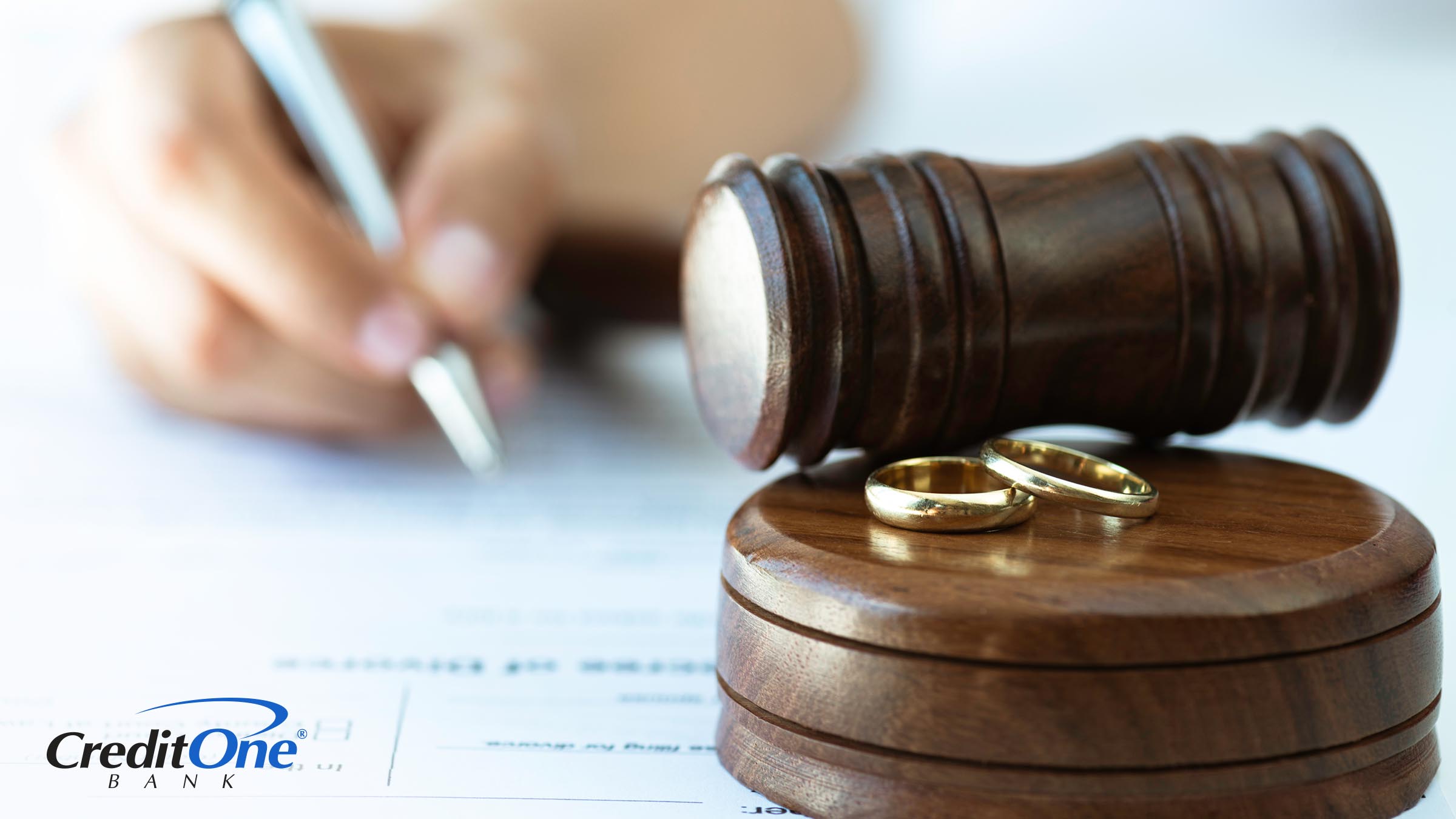 For couples who are going through a separation, the process can be overwhelming, and cause a significant impact on their mental health as well as their financial stability.
Divorce is so significant that it's considered one of the most financially devastating life events a person can go through, and has been proven to worsen the poverty status among the economically vulnerable. That's why managing your finances during and after a divorce is critical to avoid a reduced standard of living and potential bankruptcy.
Although it may seem impossible to get your finances in order, there are many things you can do to protect yourself and ensure you maintain control over your life.
Splitting Up Assets
During a divorce, it's important to protect your assets. This includes property, vehicles, savings accounts, and investment accounts, such as a Certificate of Deposit (CD) and Individual Retirement Accounts (IRA).
If you have any joint accounts, you will need to close them and open new individual accounts. This includes credit cards, savings accounts, and checking accounts to protect yourself from your spouse's financial activity.
Non-liquid assets will also need to be split up, which can be done through mediation, negotiation, or court order. Once you have decided who is getting what assets, you will need to take the appropriate steps to transfer ownership.
For example, if you own a home, you will need to change the deed to reflect the new ownership. If you have retirement accounts, you will need to contact the plan administrator to change the beneficiaries.
The process of transferring property from one person to another can be complex, and may involve the signing of deeds or other legal documents. The transfer may also incur fees, such as for changing titles and registration.
In addition, the transfer may affect the financial status of both parties involved by increasing or decreasing net worth. It's also important to keep in mind that in many states any assets you acquired during your marriage are considered joint property and will need to be divided between you and your spouse.
Managing Settlements
A divorce settlement is an agreement reached between two or more parties that resolves a dispute. Some settlements may include alimony, child support, and the division of debt.
If you cannot pay a settlement in cash outright, you may need to manage it through a payment plan or a personal loan. This can have an effect on your finances going forward, as missed or late payments can damage your credit score.
It is important to consult with an attorney or financial advisor to help you understand the terms of your settlement and create a plan for making payments.
Calculating Your Net Worth
After a big change, such as a divorce, it is crucial to know your net worth. This will give you insight into your financial situation.
There are several ways to calculate your net worth, the easiest way is to add up all your assets such as bank accounts, investments, and property, then subtract all your liabilities such as credit card debt and mortgages.
To improve your net worth, you should try to increase your assets and reduce your liabilities. You can do this by paying off debt, investing in stocks or mutual funds, increasing your savings account balance, and using a balance transfer to a new credit card, which you will need to be pre-qualified for. Additionally, lowering your credit card debt can give you a higher credit score which can reduce the interest rate you pay on loans.
Although net worth is simply a snapshot of your current debt to asset ratio, it can motivate you to make positive changes to your long-term financial situation.
Building an Emergency Fund
An emergency fund is money set aside to cover unexpected expenses, such as a job loss, car repairs, or medical bills. It is important to have an emergency fund because it can help you avoid going into debt if something unexpected happens.
For instance, if you lose your job during a recession, you will still need to be able to pay your mortgage or rent, car payments, and other bills. An emergency fund can help you cover these expenses for several months until you can find another source of income and protect your credit score during a recession.
Building Your Credit
If you are going through a divorce, there are several things you can do to improve your credit score. One of the most important steps you can take is to make sure that all joint accounts are closed and that you are removed as a primary or secondary account holder.
Otherwise, your former spouse could continue to rack up debt on the account, even after the divorce is final. This could damage your credit score so it is important to check if your credit card is still active.
One great way to increase your credit score is by using credit cards to rebuild credit. These are designed for people who have bad credit and are trying to improve it, and if used responsibly, they can help you improve your credit over time.
There are other ways to build your credit score, such as making all your payments on time, keeping your balances low on credit cards, and getting credit cards with maximum rewards for effective use.
Creating a New Budget
A budget is important to help keep your spending habits in check. After a divorce, you may need to adjust your spending since you will be transitioning from two incomes to one. If you are a single parent, it can be especially important to have a budget in place to make sure that you can cover all of your expenses.
To create a budget, start by establishing realistic expectations. Don't try to cut back on all your expenses at once — this will likely lead to frustration and failure. Instead, start by evaluating your spending and see where you can make small cuts.
For example, if you spend $200 a month on coffee, eating out, and other frivolous expenses, try to cut back to $150 a month. Once you have made some smaller cuts, you can then start working on bigger changes to your spending.
Next, make sure that your budget is flexible. Things change, and your budget should reflect that. If something unexpected comes up, like a car repair bill, be prepared to adjust accordingly.
You should also think about applying for and comparing different credit cards that will give you the lowest interest rates that will fit your budget.
Lastly, make sure that you stick to your budget. This may be the hardest part, but it is essential if you want to succeed in saving money.
Reviewing Life Insurance and Other Important Documents
Reviewing important documents and changing details after divorce is important because it can affect finances in the short and long term. For example, removing a person from your insurance may affect your monthly premiums.
In addition, you should update your beneficiaries on retirement accounts and life insurance policies. Making these changes can ensure that your finances are taken care of in the event of your death or disability.
Hire an Accountant
Hiring an accountant can take some of the stress off of managing your finances after a divorce since they can help put your affairs in order. When looking for an accountant, it is important to find one that is reputable and has experience in dealing with divorces or individuals in financial hardship.
The cost for hiring an accountant can vary, depending on their experience and the services you require. However, hiring a professional accountant is worth it since they can help you organize your finances, prepare your taxes, and advise you on financial matters so that you can make the best decisions for your future.