What is a Charged Off Account?
---
What happens if you don't pay your credit card bills? After a period of time, you'll likely get a charge-off, and it's not a good thing. In this article, find out when and why they happen, and how they affect your credit score.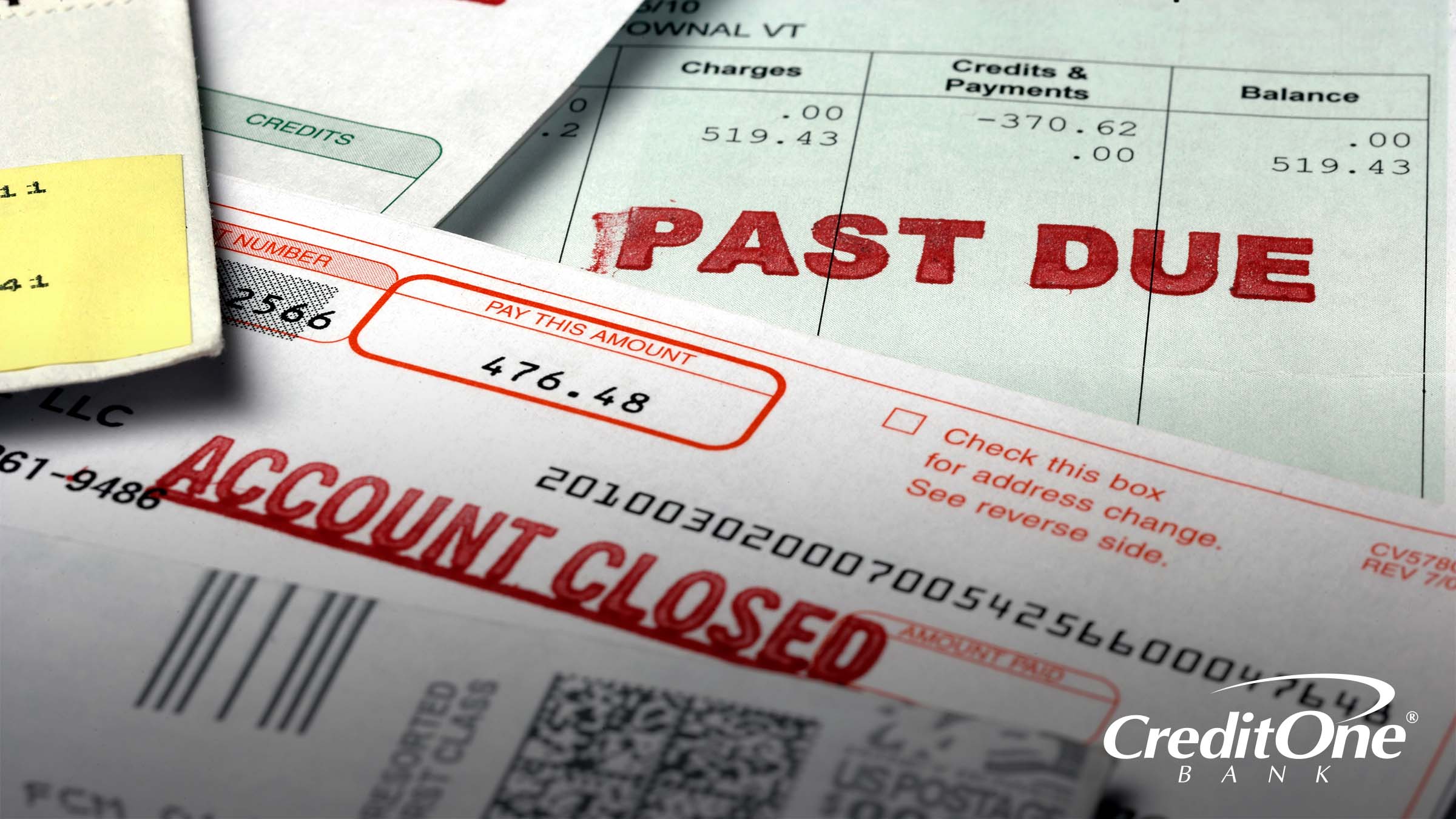 Household credit card debt rose by $38 billion in the third quarter of 2022, reaching $0.93 trillion—which represents a 15% year-over-year increase of $121 billion—according to the Federal Reserve Bank of New York. Almost 3.7% of those credit card balances are now seriously delinquent, which means 90 days or longer past due.
So what happens when credit card debt doesn't get paid? Usually after 180 days (or six months) of non-payment, the account gets charged off.
What Is a Charged Off Account?
A charge-off, also known as a write-off, happens when you're so delinquent on a loan or credit card account that the lender assumes you're never going to pay and closes your account.
This isn't free money that you no longer owe … it's a serious black mark on your credit history that will have a major impact on your credit score for the next seven years.
That's on top of the multiple missed payments that likely showed up on your credit report before the lender finally decided to write off your debt. Those all take a toll on your credit score as well.
Typically after listing your account as a charge-off, the original creditor or lender will sell your account for pennies on the dollar to a collections agency. At that point, the collections agency owns the debt and can continue to go after you for payment. This will further ding your credit score and put more negative entries on your credit report.
How Much Can a Charge-Off Affect Your Credit?
Regular on-time payment is the most important factor for a good credit score. Because a charge-off happens after six months of non-payment, it can lower your credit score by quite a bit. Missing a payment by 30 days can cost you as much as 83 points, while a 90-day delinquency can impact you by up to 180 points, according to credit score company FICO®.
A charge-off itself affects your credit score even further, as does a debt being sold to a collections agency. Add it all up and you're looking at a substantial loss that's hard to recover from.
Should You Pay a Charged-Off Account?
Yes, you should pay a charged-off account if it's accurate, because you're still legally responsible for all your debts, even if the lender or creditor gave up on you. However, when it comes to your credit score, paying off your past debts won't have as big a positive impact as making timely payments on your current debts. And going further into debt trying to pay off a charged-off account is not your best strategy.
Negotiate a comfortable timeline for repayment with the original lender or creditor. If they've already sold your account to a collections agency, you'll pay the agency instead. You may be able to make payment installments, or get a debt reduction settlement by paying a discounted lump sum. Either way, make sure the party you pay agrees to change the status of the account to "paid charge-off" on your credit report.
If you negotiate over the phone, make sure to get the agreement in writing afterward. You need documentation to show the final settlement amount, any payment schedule, and how the collector or creditor will treat the entry in your credit report, including removing it entirely through a "pay for delete" arrangement—which is a legally grey area and not a recommended modern strategy.
Once you pay off or officially settle the debt, ask for a final payment letter. Then check your credit reports until you see the account showing as paid. If it doesn't show up, use the letter to have that entry corrected on your credit report.
How Long Does a Charge-Off Remain on a Credit Report?
Like many negative items on your credit report, a charge-off remains there for seven years. The clock starts counting from the day your first missed payment was reported. If you notice a charge-off on your credit report that's older than seven years, you can contact the credit bureau to have it removed.
How To Remove a Charge-Off From Your Reports
The best way to remove a charge-off from your credit reports is to wait for the seven years to pass and let it fall off naturally. Negotiating to have it removed in exchange for payment isn't entirely illegal … but it's also not completely above board since creditors are only supposed to report complete and accurate data to the credit bureaus, and deleting an accurate entry goes against that premise.
However, the creditor can and should mark the account as paid in full after you pay it off. While this won't give your credit score a huge uplift, and it won't remove the entry from your credit report, it's better to have a paid charge-off than a delinquent charge-off in your credit history. In the meantime, making regular, timely payments on your other accounts will help your credit score start to rise again.
Bottom Line
Having a charge-off in your credit history is not good for anyone, and can have a serious negative effect on your credit score. To prevent charge-offs from happening, consider implementing the following strategies:
There's always a chance to turn around a bad situation, and if you show you can use credit responsibly going forward, soon this will all be just a memory.
If you're looking for a good card to help you rebuild credit after a charge-off, see if you pre-qualify for one of Credit One Bank's offerings. Pre-qualifying gives you an answer right away, and doesn't affect your credit score.