What Credit Score Is Needed To Buy a House?
---
If you're looking at buying a new house, you're going to want to consider your home loan options. And that includes knowing what credit score you need to get the best mortgage terms.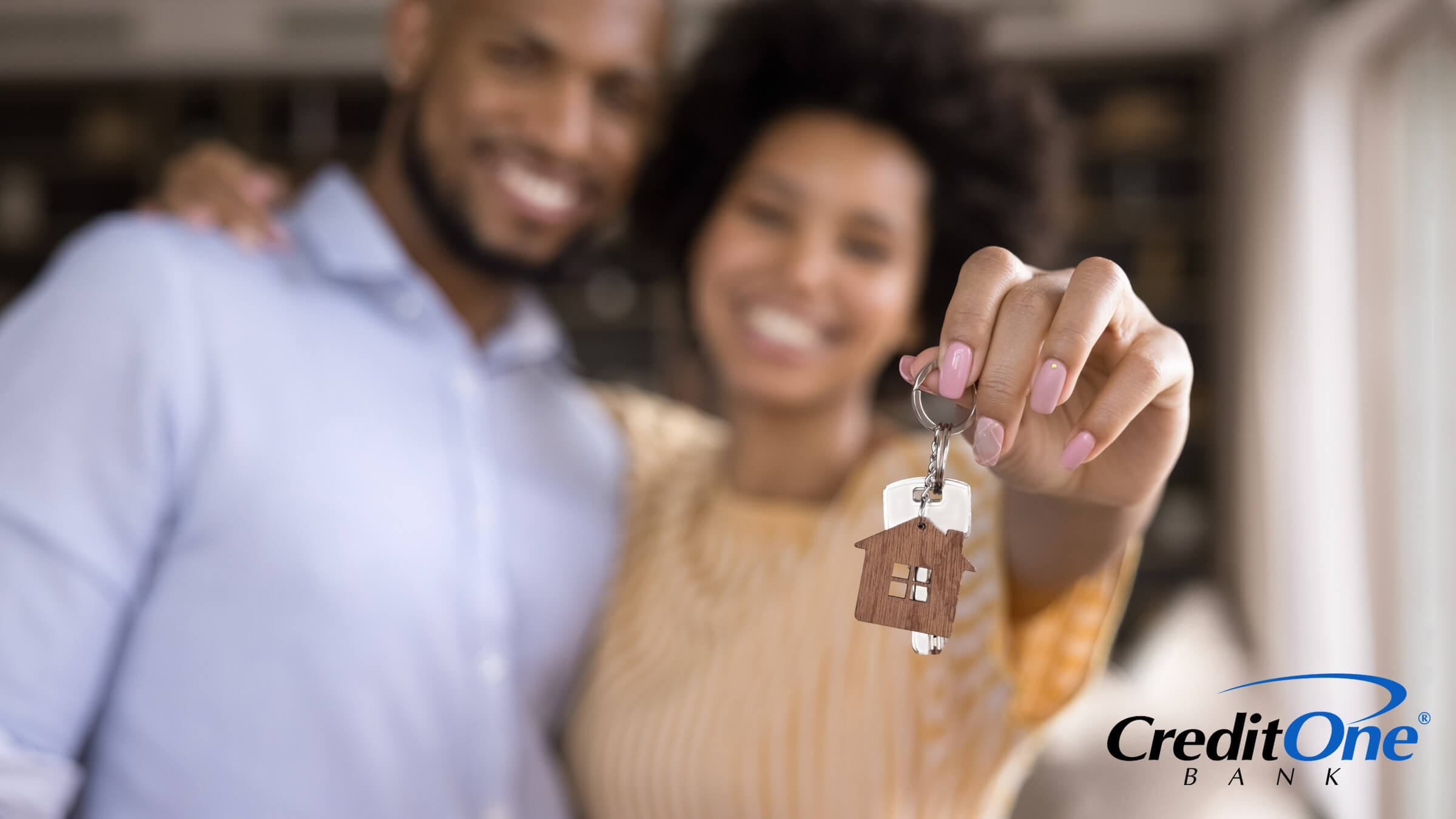 Buying a house is an adventure, but where do you start? Home loans are almost exclusively offered through financial institutions like banks, credit unions, and dedicated mortgage lenders. The terms you get will depend on a variety of factors, including the lender. But the vast majority of bank mortgages are compliant with certain conventional standards, which allow lenders to sell them for increased cash flow.
To help understand how these criteria work, let's meet three "friends" who might guide you in your house-hunting journey: Ginnie Mae, Fannie Mae and Freddie Mac. While you can't directly get a loan from them, they're important in the mortgage lending industry. Your chosen lender interacts with them behind the scenes, and your credit score influences which one you'll explore with.
What Is a Qualifying Credit Score To Get a Mortgage?
Most conventional loans comply with Fannie Mae (FNMA—Federal National Mortgage Association) and Freddie Mac (FHLMC—Federal Home Loan Mortgage Corporation), which are private agencies classed as government-sponsored enterprises (GSEs). They're regulated by the Federal Housing Finance Agency (FHFA), were originally established by Congress, and have been protected by a government conservatorship since being bailed out after the 2008 housing crisis, but they're not government-owned.
GSEs buy mortgages from financial institutions and package them into securities for investors to purchase. This frees up funds so banks can offer more loans. Fannie Mae buys loans from big commercial banks while Freddie Mac primarily purchases from smaller regional banks and credit unions. To qualify for a conventional mortgage from your lender, you need a minimum FICO® credit score of 620. This falls in the "fair" range, which covers credit scores of 580 to 669.
Ginnie Mae (GNMA—Government National Mortgage Association) is a government-owned organization overseen by the US Department of Housing and Urban Development (HUD). Ginnie provides all the government-insured loan programs offered through financial institutions of all sizes. Minimum credit scores on some government loan programs are also around 620, but others can be as low as 500. That would count as a "poor" score, which is 300 to 579.
Minimum Credit Score To Buy a House by Loan Type
Mortgages fall under two general categories: Conventional and non-conventional. Conventional loans can be conforming or non-conforming, and non-conventional are always non-conforming.
Conforming vs. non-conforming
Mortgages fitting FHFA guidelines for GSEs are conforming, meaning they follow strict credit score and loan limit criteria. All other mortgages, including government and other home loans, are non-conforming.
1.  Conventional loans
GSE mortgages are conventional loans requiring a 620 credit score. A 20% down payment lets you avoid paying mortgage insurance, but you can sometimes put less down. Each GSE also has a program with reduced down payments for lower-income homebuyers, but you still need a minimum credit score of 620.
HomeReady by Fannie Mae
HomeReady mortgages help borrowers with low to moderate income buy or refinance a home by reducing down payment and mortgage insurance requirements. To qualify, the house needs to be in a low-income census zone, or your income can't be more than 80% of your area median income (AMI). The minimum down payment is 3%, but it can be completely funded by monetary gifts from family or friends.
Home Possible by Freddie Mac
Home Possible mortgages also help borrowers with low to moderate income finance the purchase of a house. All co-signers need income at the 80% AMI level or lower, regardless of the census zone. Your down payment can also be as low as 3%, and on this program it can be financed through a second mortgage.
Jumbo loans
A third type of conventional loan is the non-conforming jumbo loan, which requires a credit score of 700 or more. These mortgages exceed the maximum GSE loan amount set by the FHFA, which in 2023 is $726,200 for most of the country and $1,089,300 in certain areas. So if your house costs more than that, you won't be able to get a conforming loan. Your financial institution may also offer additional non-conforming loans of their own.
2. Non-conventional (government) loans
Ginnie Mae mortgages are non-conventional loans. You can often qualify with a lower credit score because they're government-backed and designed to give applicants a leg up.
FHA Loans
FHA loans are insured by the Federal Housing Administration, and have the lowest credit score requirements. You need a 500 credit score to qualify for a mortgage with a 10% down payment, and a 580 score to nab the lower 3.5% down payment. Your entire down payment can come from gift funds, but you have to pay monthly mortgage insurance, plus an upfront funding fee, and loan limits are generally lower than conventional mortgages.
VA Loans
VA home loans are funded through the US Department of Veterans Affairs. They're only available to active military, veterans, and qualifying spouses, but they don't require a down payment or mortgage insurance, and interest rates tend to be competitively low. A credit score of 620 is recommended, but 640 is common.
USDA loans
USDA loans from the US Department of Agriculture are designed for lower-income homebuyers in suburban or rural areas. Issued through the USDA's Rural Housing Service (RHS) program, these mortgages typically require a credit score of at least 580, or 640 for automatic approval. But no down payment is needed, and interest rates are extremely low.
HUD Section 184 loans
The US Department of Housing and Urban Development (HUD) offers low-interest home loans with low down payments through its Section 184 program for Native Americans. The minimum down payment is 2.25% or less, and interest rates are based on the market rather than the borrower's credit score.
How Credit Scores Impact Mortgage Interest Rates
Like with credit cards and other loans, a higher credit score generally gets you a lower interest rate and more favorable terms on your mortgage. Even just a few points more or less on your annual percentage rate (APR) can add up to tens of thousands of dollars over a 30-year term.
But mortgages aren't just about credit scores. A larger down payment can also get you a better rate. So can a lower debt-to-income ratio (DTI), which calculates the percentage of your monthly earnings going toward paying debt. Most lenders look for a DTI ratio of 45% or less, with a lower ratio often meaning a lower interest rate.
How To Increase Your Credit for a Mortgage
The many benefits to having a good credit score include better mortgage terms, so it's worth increasing your score before applying. Improving your credit score involves building a few good habits and sticking to them long-term.
Those habits include:
Paying all your bills on time, every time
Paying down your debt
Keeping credit lines open while limiting new applications
Bottom Line
You can apply for a mortgage with a fair credit score, and even a poor score if you go for a government-backed loan. But overall, better credit scores get you lower interest rates, saving you thousands of dollars.
If you'd like a credit card designed to help you build your credit score when you make timely payments each month, see if you pre-qualify for an offering from Credit One Bank.