What Does Buy Now, Pay Later Mean?
---
When you're presented with the option to buy now, pay later, what exactly does that mean to your purchase and your credit score?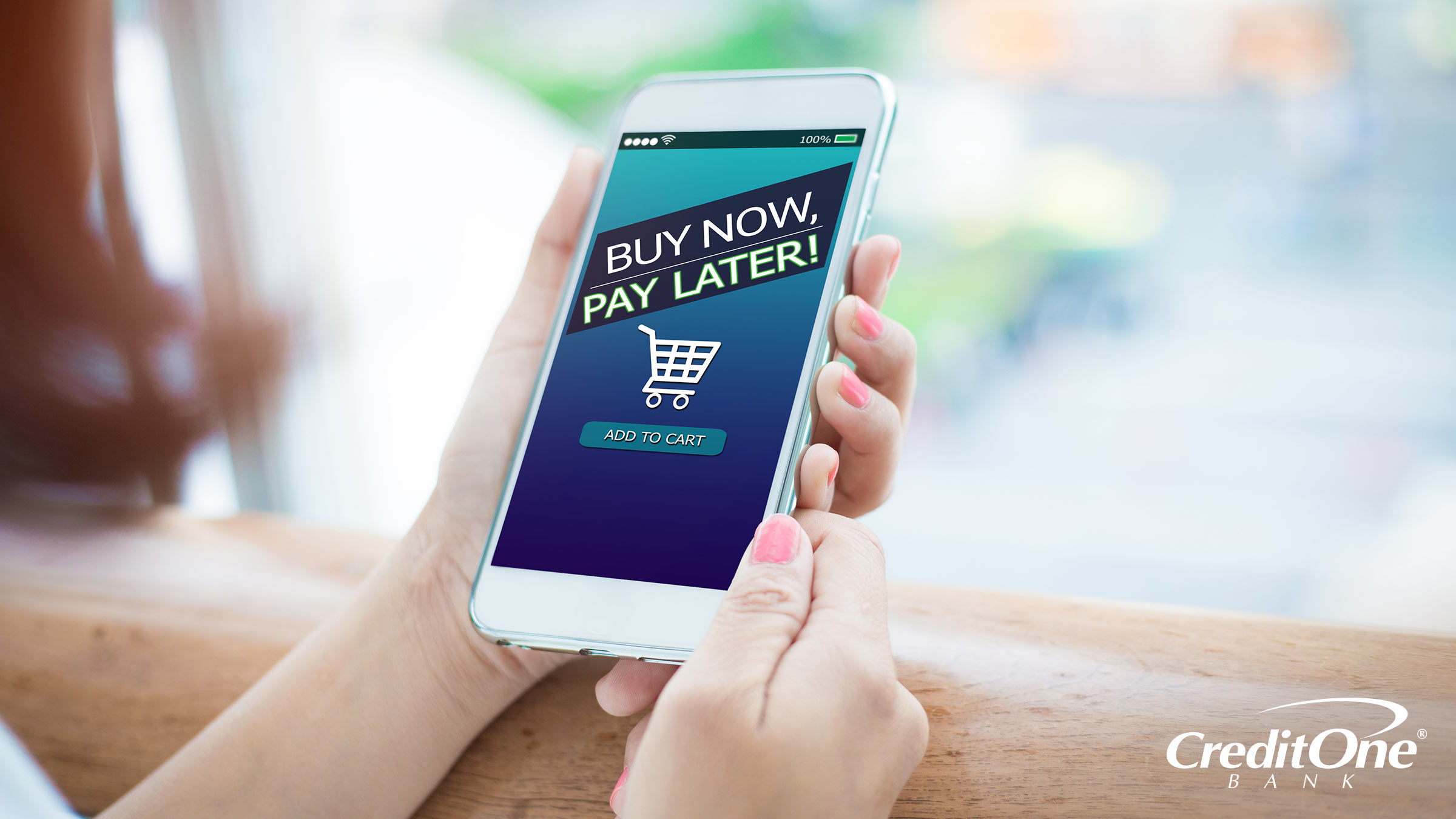 Introduction
When you want to buy something, you often have multiple payment options available. Of course, you could pay for the whole thing up front, either with cash, check, or a debit card. But what if you don't have the savings to cover the full price?
If you choose to finance the purchase, you have several more options to consider. You can put it on a credit card, take out a loan, apply for financing from the store, or use a "buy now, pay later" (BNPL) arrangement.
What Is Buy Now, Pay Later?
Buy now, pay later is pretty much exactly what it sounds like … you buy something now and pay for it later, most often over a series of installments. The first payment might be due at checkout, but the rest is divided up into equal parts that you pay over time.
It's increasingly common to see BNPL options when making an online purchase, but some are available in store as well. Most of these payment arrangements are classified as installment loans, so they work more like your mortgage or car payments than your credit card. Others use available credit you already have on your cards, but let you choose which ones to split payments between, and don't finalize the charges until payment is due.
How Buy Now, Pay Later Works
The BNPL option is usually presented during the checkout process. You can choose to pay the full amount with credit, debit, or a payment account like PayPal, Google Pay, or Amazon Pay. Or you can choose to split your payments through a BNPL service like Affirm, Afterpay, Klarna, Sezzle, or Splitit.
You might need to apply for each BNPL loan separately, but even if you've been declined before, you could be approved the next time. You also don't necessarily need great credit. And often the credit check — if there is one — is just a soft pull rather than a hard inquiry, so it doesn't ding your credit score. Other services don't require you to apply every time, and some even let you create a virtual payment card that you can use to get BNPL loans at any point of purchase.
If you're approved for BNPL, you'll usually make the first payment right then and there. Then you'll provide a funding method to the BNPL provider, and they will take payments from your source over time. Four payments is one of the most popular arrangements, which you might see referred to as "Pay in 4."
Some BNPL options are interest-free while others charge an annual percentage rate (APR) that's often lower than other payment choices. Depending on the service, you might be able to spread your payments out anywhere from six weeks to 36 months.
Can Buy Now, Pay Later Affect Your Credit?
BNPL sometimes doesn't affect your credit score one way or the other. Most companies only make a soft inquiry, if any. And not all companies report your payments to credit bureaus —although all three bureaus have recently introduced standardized processes that encourage it.
When BNPL companies do report payment activity, whether or not you pay on time does become part of your credit history. So if you sign up for BNPL and don't pay, that could negatively impact your credit. Just keep in mind that it might show up as a short-term installment loan or in its own distinct category rather than alongside your credit cards.
Pros and Cons of Buy Now, Pay Later
Payments are usually automatic, which could be seen as a pro or a con. Also, while some BNPL providers offer 0% interest if you pay on time every time, and some don't even charge fees, the late fees on others can be as high as 25% of your purchase price. But overall, for many people, the pros outweigh the cons.
Pros
Good credit isn't always needed to qualify
You can buy things now you might not have been able to
You get the ability to pay over time
You often get flexibility on payment schedules
You can sometimes create a virtual card
 Sometimes there's no interest charged
When interest is charged, the APR is usually low
Sometimes there are no fees of any kind
Most credit checks are only soft inquiries
Credit checks may not even be required
Payments are usually conveniently automatic
Cons
You often need to apply again for each purchase
Automatic payments might not align with your income
Some late fees can be hefty
Interest rates on missed payments can be high
Some maximum transaction limits are low
You might qualify for something that you can't afford
Not all services are available with all merchants
Not all services are available in all 50 states
There's no cash back or points like with some credit cards
Bottom Line
Buy now, pay later can be a great way to pay for something if you don't have the credit available or you're looking for an interest-free loan. You can sometimes qualify even if you've been denied a credit card, and the payments are often very manageable and convenient. You might also have the opportunity to build your credit score at the same time, depending on how your payment activity is reported to the bureaus.
But make sure you pay fully and on time for every installment so you can benefit from all those perks. Payments might happen automatically, but you do need to make sure your funding source has money available.
As an alternative, if you'd like to explore credit cards that come with a range of rewards options like points or cash back rewards, take a look at the credit cards offered by Credit One Bank.