A Step-By-Step Action Plan for a Lost Credit Card
---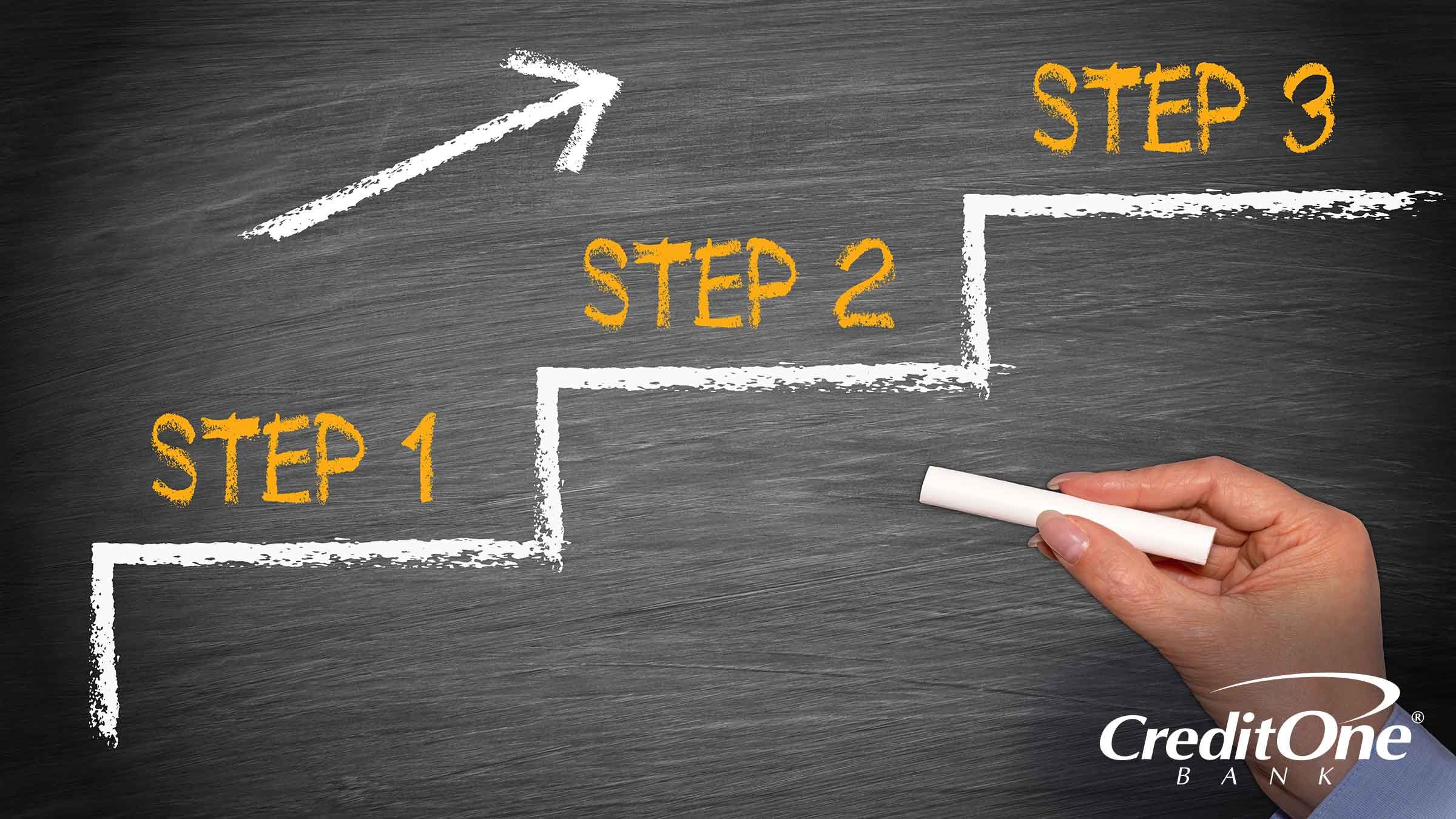 Most all of us have lost something important to us, which can be very frustrating. But when that lost item is a credit card, there are important steps to be taken to minimize any inconvenience and/or liability. And the sooner you take them, the better.
STEP #1
Once you notice your credit card is missing and you cannot locate it, call your credit card company as soon as possible to notify them the card is lost. The card-issuer will typically review recent transactions with you to verify that the charges were made by you. If there does appear to be fraudulent charges, the credit card company will walk you through their fraud procedures. Either way, they will close your account so no fraudulent, or additional fraudulent, charges can be made on the lost card.
STEP #2
Don't panic—most credit card companies, including Credit One Bank, have zero-liability policies, where you will not be charged for any fraudulent charges made on your account. And even if your credit card company doesn't, federal law limits your liability for fraudulent charges on a lost or stolen credit card to $50.

STEP #3
Your credit card lender will send you a new card after you report it lost. Keep a close watch on your mail (or other delivery method such as overnight service, depending on your card-issuer) for your new credit card and activate it as soon as it arrives. If the card is taking longer than expected to arrive, contact the card-issuer to check the status of the delivery.

If you lost more than just your credit card, say, your wallet or purse containing other valuable items such as your checkbook, debit card, or even your Social Security card, then you have more work to do and more concern for possible identity theft.
STEP #4
You'll want to notify your bank about the checks and ATM card immediately, especially since your liability with ATM card fraud can be much greater than with a credit card. If you lost your driver's license as well, many states require you to file a police report before you can apply for a replacement license.

We can't stress enough how much it isn't a good idea to carry your Social Security card in your wallet or purse with your credit and debit cards, but if you did and it's now gone, you'll need to notify the Social Security Administration to inform them of the situation and a possible compromise of your Social Security number. Then you'll want to contact the credit reporting agencies to implement a fraud alert or security freeze. You don't have to reach out to all three. If you just contact Experian®, for example, we will contact TransUnion® and Equifax® to inform them of the Social Security compromise, which will make the process easier for you.
Once you have done everything to protect your accounts after losing a credit card, consider signing up for a monitoring product, such as Experian's CreditCheck Premium, to watch your credit report for signs of identity theft.
By following these steps, a lost credit card—or even worse, a lost wallet or purse—doesn't have to be a disaster. With swift, decisive action, you can hopefully limit it to being no more than a temporary inconvenience.    
The information contained in this article is for educational purposes only and is not legal advice. You should consult your own attorney or seek specific advice from a legal professional regarding your particular situation. Please understand that Experian policies change over time. Articles reflect Experian policy at the time of writing. While maintained for your information, archived articles may not reflect current Experian policy.