What are Merchant Category Codes (MCCs) and How Do They Affect Credit Card Rewards?
---
To most people, merchant category codes (MCCs) are a bit of a mystery — in fact, you may not have even heard of them before. Here's what you need to know about these codes, and how they affect the rewards levels you can earn with your credit card.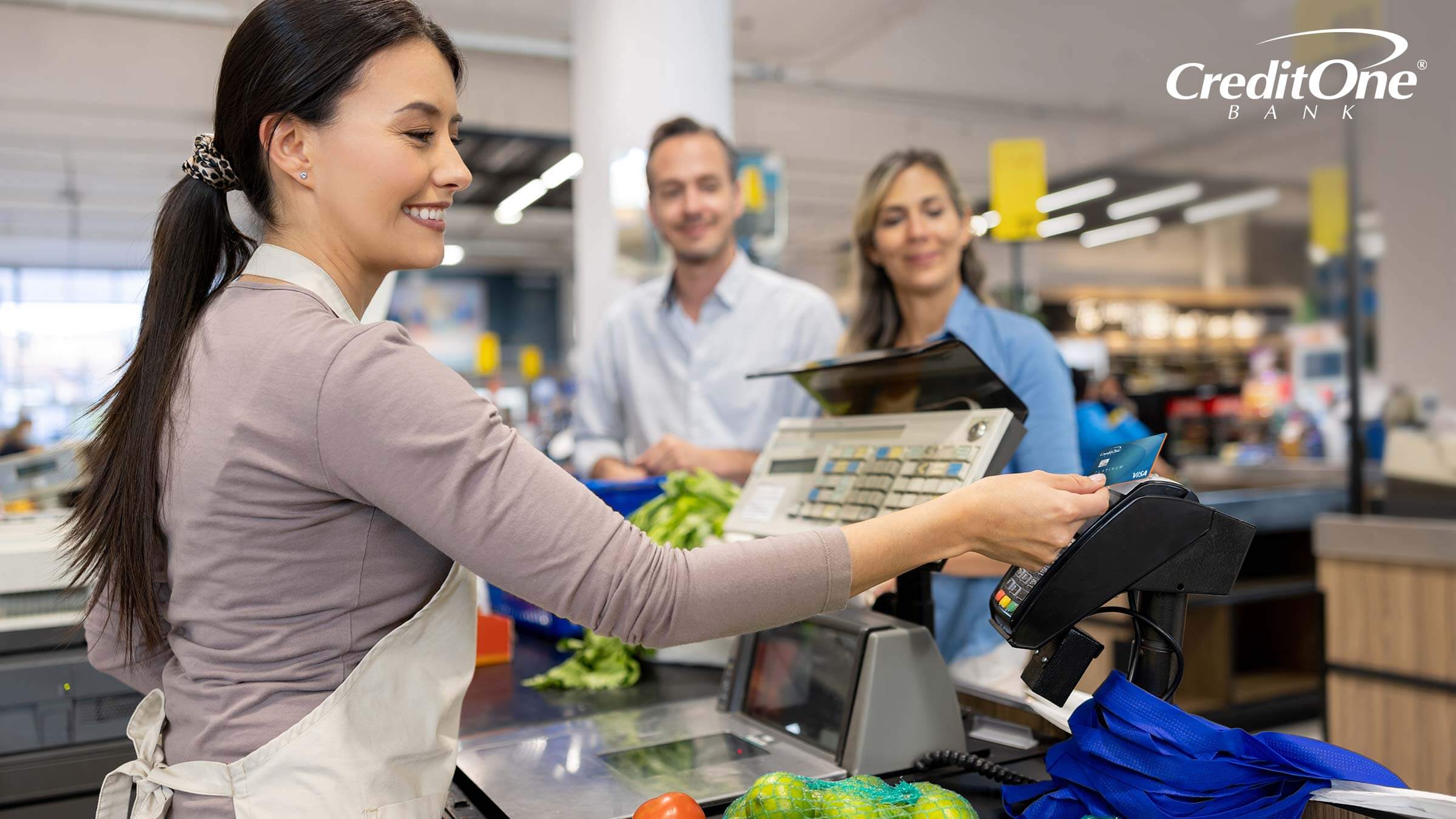 Credit cards have become a valuable tool for making purchases in the modern world. Not only do they offer convenience and security, but they also come with a range of rewards and benefits. Many credit cards offer cash back, points, air miles or other perks that can make spending more rewarding — no pun intended.
However, not all rewards are created equal, and the amount you earn can vary based on the type of purchase you make. This is where merchant category codes (MCCs) come into play.
What Are Merchant Category Codes (MCCs)?
Merchant category codes are four-digit codes assigned to businesses by credit card networks such as Visa, Mastercard, and American Express. These codes are set by the International Organization for Standardization (ISO) —the same organization that establishes printer ink yields and camera exposure settings. In this case, the codes identify various shopping categories and classify the type of merchant accepting the credit card.
Banks that process credit card transactions assign each of their contracted merchants the appropriate MCC based on the nature of the business, either by broad category (like "restaurants" or "automotive tire stores") or specific brand (such as "American Airlines" or "Best Western Hotels"). It can even be as granular as a single establishment (like "Royal Kona Resort" or "Paris Las Vegas Hotel").
Card-present and card-absent transactions usually have different codes as well. So if you buy an item by swiping your card in a store and then order a second one on their website, the two purchases will likely have two separate codes, even if it was the exact same product from the same merchant.
Credit card issuers use MCCs to categorize statement transactions, prevent disallowed purchases (like personal goods on a corporate card), and determine the rewards that customers can earn for using their credit cards in various categories.
How MCCs Can Boost Credit Card Rewards
Credit card companies offer different rewards rates for different types of purchases based on the merchant's MCC. These MCCs are like secret codes that help you earn more or less depending on where you use your credit card. You can't always know the code category every business falls under, but you can follow the clues laid out in your credit card agreement. And if you use your card at the places coded for the highest rewards, you'll be able to boost your earnings and maximize your return.
For example, your credit card may offer 1% cash back on all purchases, but 5% cash back on purchases made at grocery stores. This higher cash back rate is possible because grocery stores have an MCC that classifies them as a "grocery store" by the credit card network. Buying your milk at a convenience store likely wouldn't count as a grocery purchase, so it would only earn 1% cash back instead of 5%.
However, if you have a card that rewards gas purchases, that category could include convenience stores located at gas stations — so your jug of milk might count there. On the flipside, if you like to fill up your car's tank at the local grocery store or warehouse club, those purchases may not count as gas.
If you have a dining-focused card, it might reward purchases at restaurants but not bars, taverns, or fast food places. It also might not reward meals at a restaurant inside another establishment, like a hotel or casino. So when it comes time to eat, strategically choosing the right type of restaurant for that credit card will make a big difference.
Similarly, if you have a credit card that offers bonus points on travel purchases, you may earn more points for booking a hotel directly with an MCC classified as "lodging" rather than through a booking site with an MCC classified as "travel agency," or vice versa. You also could earn higher points for booking your hotel and car rental separately rather than as a package. So it would make sense to figure out whether the package savings are more or less than the rewards earned by splitting your purchases. For example, if car rentals and hotels each earn you 10% cash back but the package only gives 5% cash back, look at whether you're saving more than 5% by booking the package.
Common Rewards Categories and Their MCC Codes
There are countless MCCs assigned to various different types of businesses, and the list is almost mind-boggling. But here are some of the more common rewards categories, their related categories, and the Visa MCCs associated with them:
Utilities: 4900
Wholesale clubs: 5300
Department stores: 5311
Clothing stores: 5651
Pet shops and pet supplies stores: 5995
Grocery stores and supermarkets: 5411
Restaurants: 5812
Bars, nightclubs and taverns: 5813
Fast food restaurants: 5814
Gas stations: 5541
Automated fuel dispensers (AFDs): 5542
Airlines not otherwise categorized: 4511
Lodging and hotels not otherwise categorized: 7011
Travel agencies: 4722
Cruise lines: 4411
In addition to the generic "airlines" and "lodging" categories, most major airlines and hotel chains have their own codes.
It's worth reiterating that MCCs can vary depending on the credit card network and how the business was classified, which is sometimes a toss-up between two or more similar categories. So it's always a good idea to check with your card issuer to see which MCCs qualify for bonus rewards, and what categories may be excluded.
Bottom Line
Merchant category codes play a crucial role in determining the rewards you earn for using your credit card. By understanding the MCCs associated with different types of businesses, you can maximize the rewards you earn and get the most out of your credit card. So before making a purchase, consider which merchant categories qualify for rewards — or even elevated or bonus rewards — on your card.
If you'd like to earn rewards that you can leverage by shopping in certain categories, check out the Wander® Card for travel-related points or the Platinum X5 Visa for cash back on everyday purchases like groceries, gas, mobile phone, internet and TV services.