What Is Credit Card Churning?
---
Credit card churning is a way to earn credit card rewards quickly. But is it worth trying?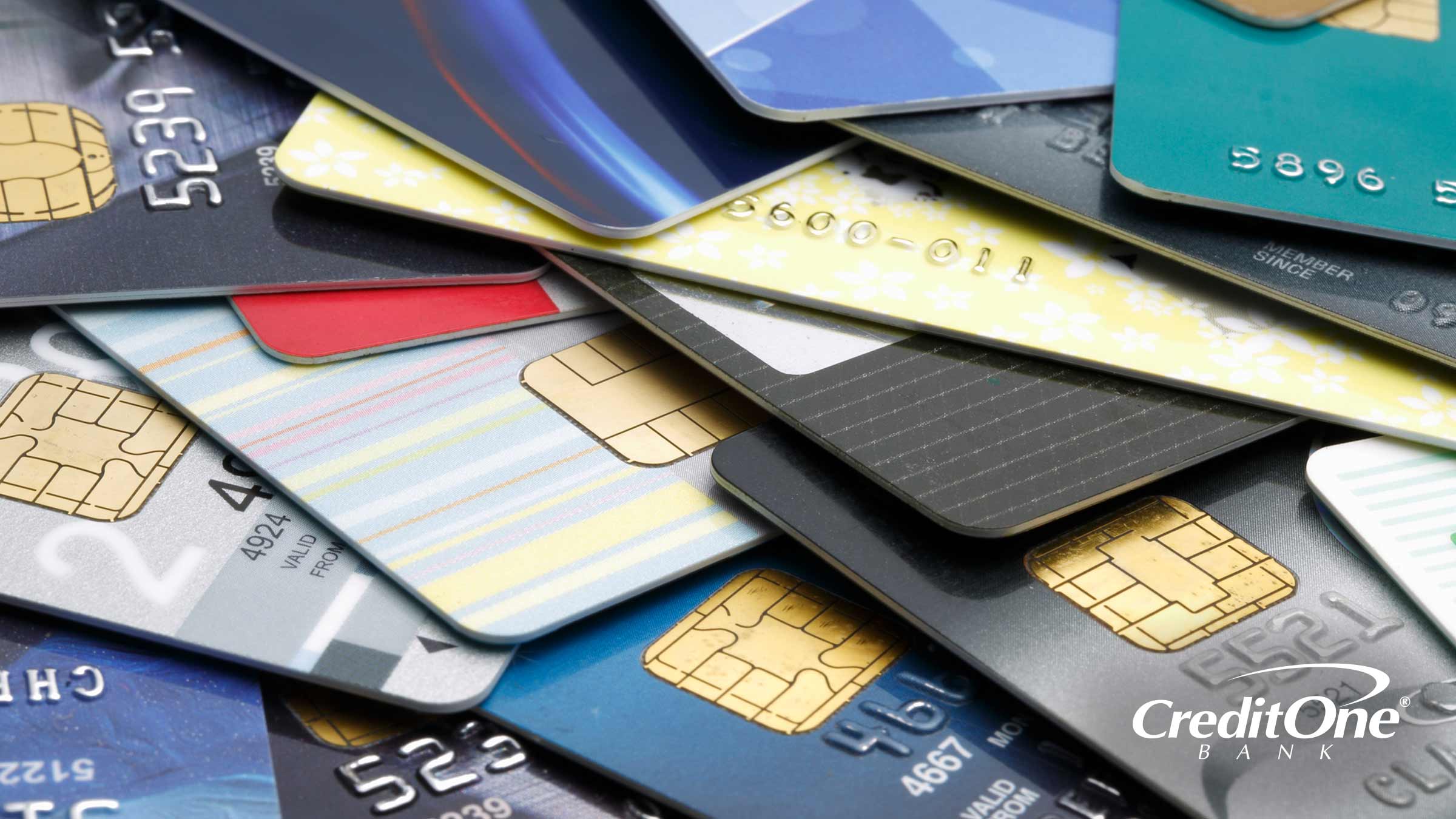 Many rewards credit card issuers offer lucrative introductory sign-up bonuses to entice consumers to apply for their cards. To take advantage of these bonuses, some consumers engage in credit card churning, the act of repeatedly opening new credit card accounts with the intent of earning rewards—plus any sign-up bonuses offered. Once bonus rewards have been earned, a credit card churner typically redeems them before applying for another rewards credit card offering sign-up bonuses. 
Credit Card Churning Details—How It Works
There are two basic types of credit card churning: (1) where a churner applies for the same credit card repeatedly and (2) where the churner applies for multiple credit cards on a regular basis. 
Applying for the Same Credit Card Repeatedly
In this scenario, a churner applies for a credit card, earns any sign-up bonus rewards, redeems this bonus plus any accumulated rewards, and then cancels the card before the next annual fee is due. (Yes, many rewards credit cards have annual fees—particularly those offering lucrative sign-up bonuses.) A churner then applies for the same credit card, once again earning the sign-up bonus, and the process is repeated for as many cycles as the churner wants—or can get away with.  
Applying for Multiple Credit Cards on a Regular Basis
In this scenario, a churner applies for different credit cards from different card issuers regularly. Once they earn a credit card's sign-up bonus, they redeem this bonus plus any accumulated rewards before moving on to another credit card offering a different sign-up bonus. Just like in the first scenario, the original card is typically canceled before its annual fee comes due. 
Downsides of Credit Card Churning
Credit card churning isn't just a matter of filling out an occasional credit card application and then sitting back and letting sign-up bonuses and rewards roll in. Along with potentially lowering your credit score, there are several other drawbacks to credit card churning, including but not limited to:
There Are Typically Minimum Spending Requirements
Many rewards credit cards have minimum spending requirements that must be met to earn sign-up bonuses. If these requirements are not met, a cardholder forfeits the offered bonus. Let's say a churner signs up for a rewards travel credit card that offers 60,000 sign-up miles but, to earn those miles, they must make a minimum of $3,000 in purchases with the card within the first three months of opening the account. If the churner doesn't have the funds to pay for $3,000 in purchases in three months, then, to earn the bonus, they must make at least the minimum payment due each month and pay interest on the outstanding balance. The interest charges they end up paying on those purchases may negate any bonus and rewards they earn.     
Credit Card Churning Can Be Time Consuming
For a casual churner, churning a credit card or two every year may not be a significant time drain. But, if you're in it to win it, churning involves continually researching credit cards, filling out applications, ensuring minimum spending requirements are met, redeeming rewards, closing accounts, and keeping the cycle going.
You Need Good Credit to Qualify for Most Cards Worth Churning
Rewards credit cards that offer lucrative sign-up bonuses and generous rewards are typically for consumers with proven credit track records and higher credit scores. So, if your credit is just average or even bad, chances are you won't qualify for credit cards that might make your churning efforts worthwhile.
Churning Can Be Costly
You'll usually have to pay an annual fee for a credit card worth churning, which is typically tacked on to your first billing cycle. Depending on the card, this fee could be hundreds of dollars or more. If you don't pay your outstanding balance in full each month while attempting to satisfy any minimum spend requirement, you'll also pay interest charges, which, as mentioned in #1, could offset any rewards you earn. If you miss or are late with a payment, you could also be subject to late payment fees and, depending on the credit card, you could forfeit rewards for missing a payment.
Churning Could Affect Your Ability to Get Other Credit
Along with credit score deductions that hard inquiries and an increased credit utilization could cause, creditors may see that you're continually applying for new credit and perceive you as a desperate or overleveraged applicant, which paints you as higher risk. This perception could result in you being denied for other credit that you want, such as an auto loan or mortgage.
Card Issuers Have Implemented Policies & Procedures to Make Churning More Difficult
While credit card churning isn't illegal, it can be costly to card issuers, which is why many of them have taken steps to help prevent churners from gaming the system. These steps include but are not limited to:
Minimum Spend Requirements: As covered, requiring churners to meet minimum spend requirements can help prevent—or at least slow down—credit card churning.
Annual Fees: Steeper annual fees discourage churners from applying for certain credit cards.
Bonus-Earning Limitations: Some card issuers place limits on how many times you can earn a sign-up bonus on one of their cards. American Express, for example, only allows an applicant to earn a bonus once in the applicant's lifetime for a particular type of card.1 Other issuers set limitations on how often you can earn a bonus on the same card, say, having to wait 24 months from when you close the original card before being eligible for another sign-up bonus.
Application Limits: Many credit card issuers have put application rules in place that are designed to discourage credit card churning.2 These rules may limit how many credit cards you can have with an issuer, how often you can apply for a credit card with an issuer, how many times you can qualify for bonus rewards with an issuer, or more.
How Credit Card Churning Affects Your Credit Score
Every time you apply for a credit card, a hard inquiry is typically generated, which could lower your credit score and stay on your credit reports for as long as two years. your churning involves applying for tens or even dozens of credit cards each year, those hard inquiry score deductions could add up. 
Another way card churning could affect your credit score is by increasing your credit utilization ratio, which plays an important role in calculating your credit score. This ratio is calculated by dividing the sum of how much revolving credit you owe by the sum of the credit limits of all your revolving credit, and credit cards are considered revolving credit. So, if you're opening new credit cards and then charging up large outstanding balances to meet minimum spending requirements necessary for earning bonus rewards (see next section), you could be increasing your credit utilization ratio, which could, in turn, lower your credit score.      
Alternatives to Credit Card Churning
Churning credit cards may be a shortcut for earning rewards, but it certainly isn't the only way to maximize credit card rewards. 
Rather than churning, consider these tips for earning more credit card rewards:
Apply for, and use, rewards credit cards that offer more lucrative rewards.
Signing bonuses aren't the only way to quickly earn rewards. If a rewards credit card offers 2% cash back rewards on eligible purchases, it will obviously earn you more rewards quicker than a card offering 1%.
Apply for, and use, credit cards with a more liberal rewards structure.
A rewards credit card that offers rewards on every purchase will obviously rack up more rewards quicker than a card that only earns you rewards on select eligible purchases. 
Apply for, and use, rewards credit cards that jibe with your spending patterns.
If you spend thousands of dollars on home-repair items each year, then a credit card that offers generous rewards on purchases made at home improvement stores would be a good fit for you.   
Match your rewards credit card with your lifestyle.
If travel is your thing, then a travel rewards card is probably more in line with your priorities than, say, a credit card that rewards you points for pet store purchases—especially if you don't have a pet. By earning rewards that resonate with you, you may be more diligent about using that credit card more strategically.
Use your rewards credit card for everyday and recurring expenses.
Paying your monthly cell phone bill or buying groceries with your favorite rewards credit card is a great way to earn rewards on money you're going to spend anyway. For automatic payments, such as streaming services, why not make that credit card the default payment method and earn even more rewards?
Make big-ticket purchases with your rewards credit card.
Buying eligible big-ticket items like washers, dryers, or refrigerators with a rewards card could help you accumulate rewards faster. Same goes for eligible big-ticket, non-tangible purchases like tuition or family vacations. Just be sure you have the funds to pay your balance in full, so rewards you earn are not negated by interest charges.
Take advantage of referral programs.
Some rewards credit cards offer additional rewards for referring qualified applicants to them. If you like the card, why not turn a friend or family on to it and be rewarded in the process?
Take advantage of programs that amplify rewards.
Many credit card issuers offer programs that earn you additional rewards on top of the rewards they offer. American Express, for example, has Amex Offers, and Credit One Bank Visa and Mastercard members can earn bonus rewards through the More Cash Back Rewards program.
As with any endeavor, the more you put into credit card churning, the more you're likely to get out of it. But there's only one major upside to churning and quite a few potential downsides. So, unless you've got the time, money, and dedication—and you're not concerned with potentially harming your credit—churning probably isn't for you. Especially given there are easier, less-time-consuming strategies you can easily implement to earn more credit card rewards.
SOURCES